🔥🔥 HOT NEW RELEASE🔥🔥
Sweet by Gabrielle G. is #LIVE! One-click today!
BLURB
Finding what others want to hide has been my lifeline for years.
So I don't want to babysit a Rockstar, especially not one who thinks women are disposable.
I've never been good at keeping away from the Darling Devils.
Call it morbid curiosity but they fascinate me—he intrigues me. And Art Sweet, with his smoldering looks and wicked smile, is the most gorgeous of all. But if the scars on my face are inevitable for all to see, the ones in my heart are irreparable.
*
My beach cottage in the middle of winter should be the perfect place to organize my thoughts.
But complications arise when a sexy tomboy enters town.
She looks familiar. She feels perfect. And she sounds like the best song I could ever play. The only thing is, I'm not one to ask people to stay, and she's not the kind to stop her life for anyone. So our story is bound to end before it even begins. And that seems to be the story of my life.
The heartbreaking love story of two invisible devils.
Add to your Goodreads TRB: https://bit.ly/Sweet_GR
PURCHASE LINK
Universal Link: http://mybook.to/SweetGabrielleG
Check out the Darling Devil Series
Darling, Book 1, FREE for a limited time
Trouble, Book 2
GIVEAWAY:
To celebrate the release of Sweet, Gabrielle G. is giving away a signed paperback and some swag. Stop by her Facebook page to enter: www.facebook.com/authorgabrielleg
TEASERS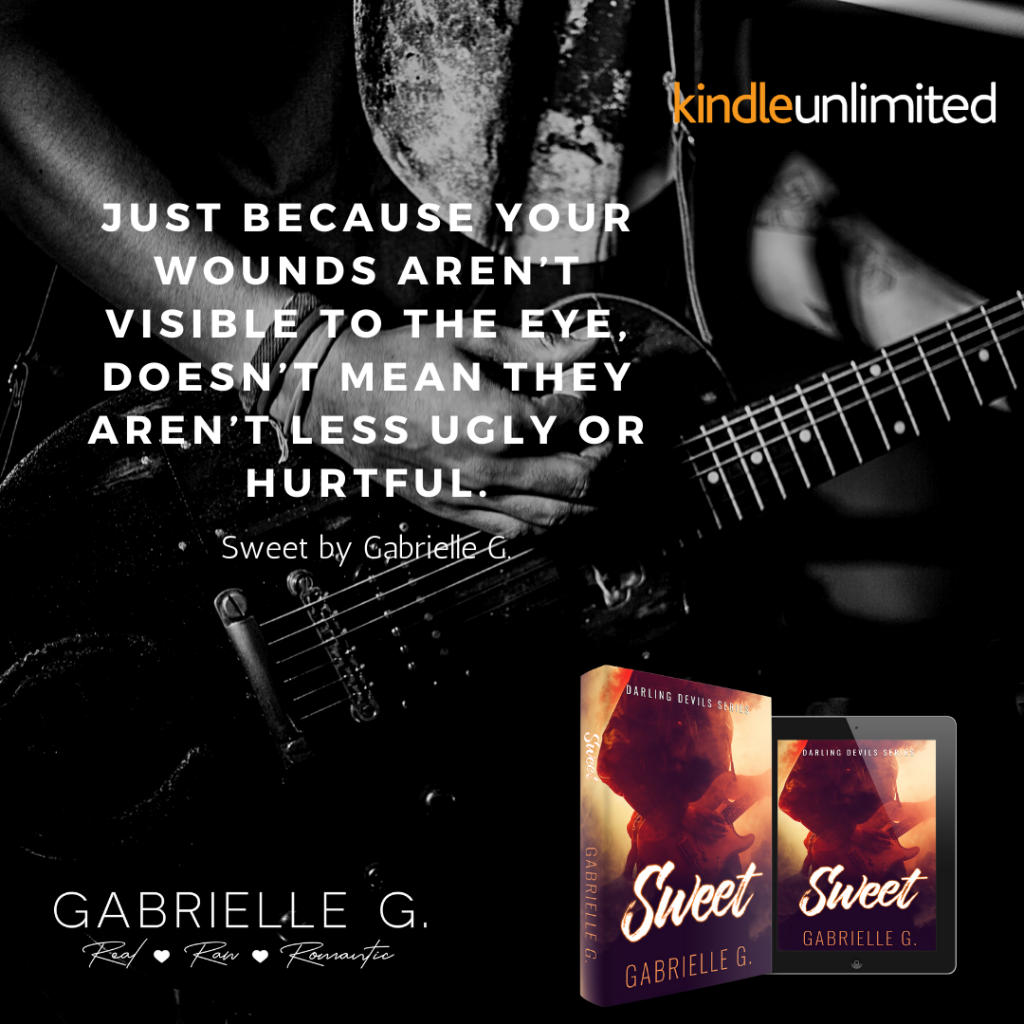 🎸Review🎸
Asher is a successful Rockstar who appears to be livings a charmed life as he has embraced all the perks that go along with it. Appearances can be deceiving as he hides his insecurities behind a demeanor of confidence both when it comes to life and love. With his world changing around him he doesn't know what that means for him but when he meets Leo, she may just hold the answers he has been seeking.
Leo hasn't let her past define her, but instead it has made her more fierce and resilient. In order to protect herself she allows people only so close before she backs away and although her head is telling her to keep her distance from Asher her heart isn't listening.
Two people with so many reasons not to be together find the one reason that they should. Their journey was filled with hot chemistry, a few obstacles and all the feels as they realize the only thing that really matters is each other.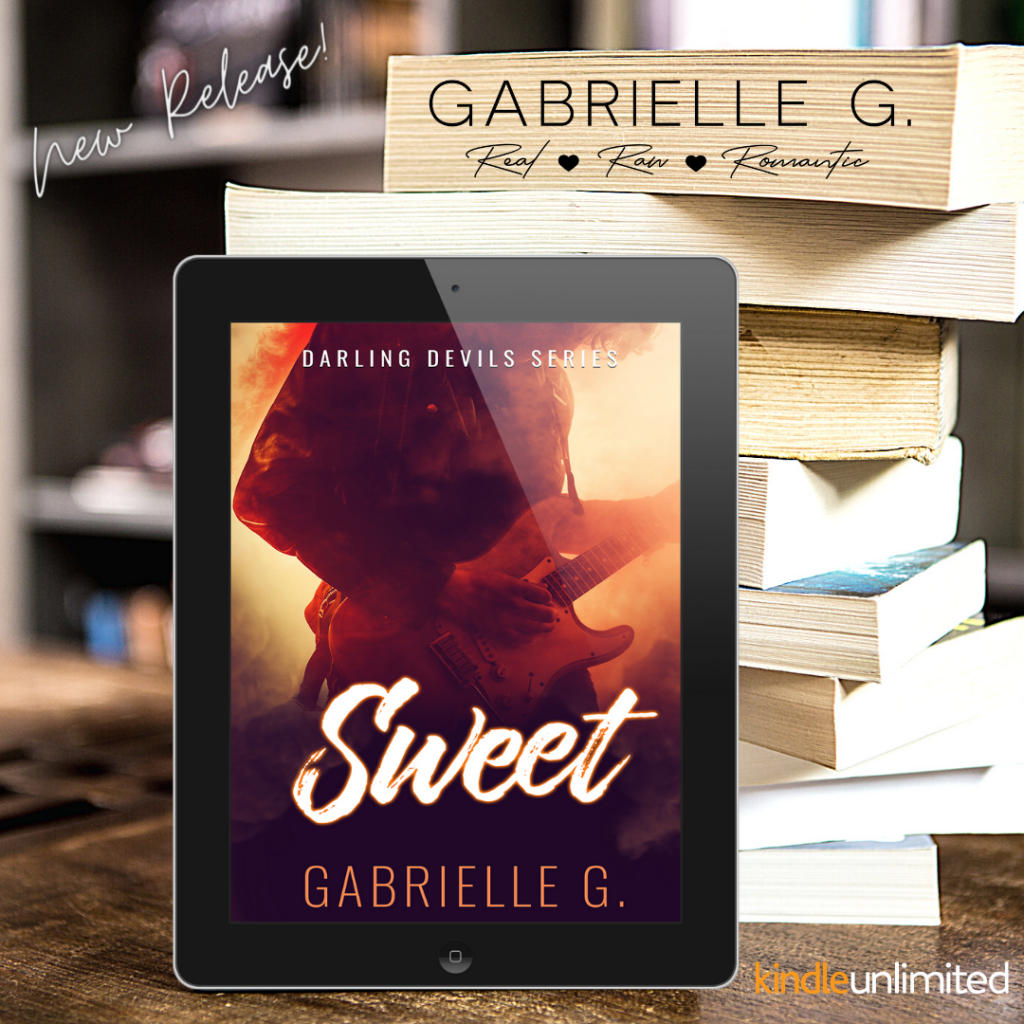 ABOUT THE AUTHOR
Gabrielle G will do anything for a hot cup of tea, still celebrates her half birthdays and feels everyone has an inner temptuous voice.
Born in France and having lived in Switzerland, Gabrielle currently resides in Montreal with her husband, three devilish children and an extremely moody cat.
After spending years contemplating a career in writing, she finally jumped off the deep end and took the plunge into the literary world. Writing consumed her and she independently published her work.
Gabrielle's style is fiercely raw and driven by pure emotion. Her love stories leave you out of breath, yearning for more, while at the same time wiping away tears.
AUTHOR LINKS
Facebook Reader Group | Facebook Page | Instagram | Goodreads | BookBub | Twitter | Website | Newsletter | Amazon Author Page | BOOK + MAIN