📚 💗 𝙃𝙊𝙏 𝙉𝙀𝙒 𝙇𝙊𝙊𝙆 📚💗
𝑻𝒉𝒆 𝑯𝒂𝒑𝒑𝒊𝒍𝒚 𝑬𝒗𝒆𝒓 𝑨𝒇𝒕𝒆𝒓 𝑺𝒆𝒓𝒊𝒆𝒔 𝒃𝒚 𝑱𝒐𝒔𝒍𝒚𝒏 𝑾𝒆𝒔𝒕𝒃𝒓𝒐𝒐𝒌 𝒉𝒂𝒔 𝒂 𝒏𝒆𝒘 𝒍𝒐𝒐𝒌 𝒂𝒏𝒅 𝒊𝒔 𝒏𝒐𝒘 𝒂𝒗𝒂𝒊𝒍𝒂𝒃𝒍𝒆 𝒐𝒏 𝒂𝒍𝒍 𝒓𝒆𝒕𝒂𝒊𝒍𝒆𝒓𝒔! #𝑩𝒊𝒏𝒈𝒆-𝒓𝒆𝒂𝒅 𝒕𝒐𝒅𝒂𝒚!
Cinderella-ish
A steamy fairytale-ish romantic comedy for readers who love snarky cinderella-ish heroines and the cocky prince charming-ish heroes who make hearts flutter.
L'Amour-ish
A steamy opposites-attract romantic comedy featuring two lonely hearts who swoon over that somebody who is everything they never dreamed of falling in love with.
Princessa-ish
A steamy royal romantic comedy featuring star-crossed lovers whose undeniable chemistry will make you swoon.
PURCHASE LINKS
💗Cinderella-ish , on sale for only 99 CENTS: books2read.com/u/3LYg5N
💗L'Amour-ish: books2read.com/u/m2MZK6
💗Princessa-ish: books2read.com/u/3n8Wq9
TEASERS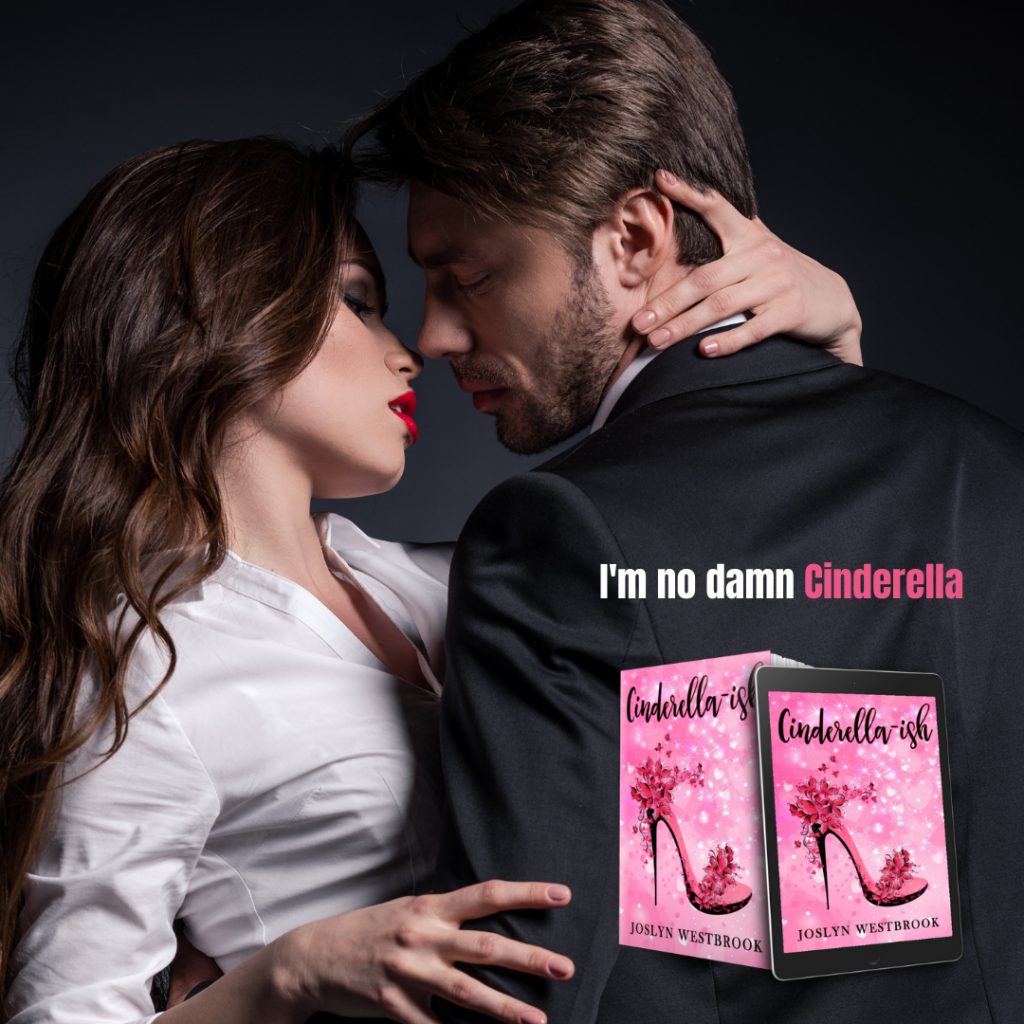 💗Review💗
Arabella may not be royalty, but she is next in line when it comes to her family's business and she is adored by the many who respect her opinions and her advice. While looking for her Prince Charming she has kissed a lot of frogs along the way, but she isn't about to let that stand in the way of her dreams for the future.
Grayson is a Prince who finds himself before forced to submit to the edicts of the King however he isn't going down without a fight. Following their dreams for his future would only end in disaster especially when he is drawn to Arabella in a way that he has never felt before. There is no denying the chemistry between them but will they need to choose between love and loyalty?
This is a sweet and sexy story that will have you believing in the power of love and happy ever afters.
ABOUT THE AUTHOR
Wife. Mom. Foodie. Fashion Junkie. Rom-Com Lover.
Author of sexy rom-coms and feel-good contemporary romance, Joslyn Westbrook's novels feature sweep-you-off-your-feet heroes and the sassy, classy, badassy heroines who can't seem to breath without them. When she's not writing, Joslyn can be found binge-watching Netflix, cooking, shopping, and spending time with her husband and children at home in sunny California.
AUTHOR LINKS
Facebook | Reader Group Instagram | Mailing List | Goodreads | Amazon | Bookbub