💜 💕 𝐇𝐎𝐓 𝐍𝐄𝐖 𝐑𝐄𝐋𝐄𝐀𝐒𝐄 💕 💜
𝐒𝐞𝐜𝐨𝐧𝐝 𝐂𝐡𝐚𝐧𝐜𝐞 𝐒𝐰𝐞𝐞𝐭𝐡𝐞𝐚𝐫𝐭 𝐛𝐲 𝐂𝐡𝐚𝐫𝐢𝐭𝐲 𝐅𝐞𝐫𝐫𝐞𝐥𝐥 𝐢𝐬 𝐋𝐈𝐕𝐄! 𝐃𝐨𝐧'𝐭 𝐦𝐢𝐬𝐬 𝐭𝐡𝐢𝐬 𝐬𝐦𝐚𝐥𝐥 𝐭𝐨𝐰𝐧, 𝐬𝐞𝐜𝐨𝐧𝐝 𝐜𝐡𝐚𝐧𝐜𝐞 𝐫𝐨𝐦𝐚𝐧𝐜𝐞 𝐧𝐨𝐯𝐞𝐥𝐥𝐚!
#𝟏-𝐜𝐥𝐢𝐜𝐤 𝐭𝐨𝐝𝐚𝐲!
BOOK BLURB
They say only two percent of high school sweethearts stay together.
We thought we were that two percent.
Too bad we were wrong.
Two high school sweethearts.
One heart-shattering breakup.
Now, years later, he's returned to their small town of Sweetheart, Colorado.
Will it end in more heartbreak, or will they get their second chance at love?
This is a short 15K novella about second chance love with a happily ever after.
Add to your Goodreads TBR: http://bit.ly/3b0Q2L1
PURCHASE LINK
Amazon Universal: https://amzn.to/2X61woc
Review
As teenagers Nora and Carson fell in love and were planning a future together until their lives took them in different directions. Nora was left with a broken heart not only because their relationship ended but the way it ended.
Years later Carson is a doctor in Chicago while Nora manages the family's Bed & Breakfast in their hometown. His father's wedding brings him back to town but will the possibility of a second chance with Nora be enough for him to stay?
Fun and flirty I enjoyed seeing Carson and Nora find their way back to each other.
ABOUT THE AUTHOR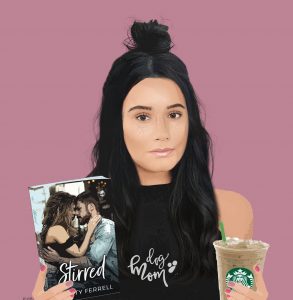 Charity resides in Indianapolis, Indiana. She grew up riding her bicycle to the town's public library, and reading anything she could get her hands on. When she's not writing, you can find her reading, spending time with her family, or caving into her online shopping addiction.
AUTHOR LINKS
Facebook Group | Facebook Page | Facebook Profile | Instagram | Twitter | Amazon | Bookbub | Goodreads | Website
Text Club: Text CHARITYBOOKS to 31996 or visit https://slkt.io/CRf