💙💙 𝗛𝗢𝗧 𝗡𝗘𝗪 𝗥𝗘𝗟𝗘𝗔𝗦𝗘 💙💙
𝗕𝗿𝗶𝗯𝗲𝗱, 𝗮 𝗵𝗼𝘁 𝗮𝗻𝗱 𝘁𝗵𝗿𝗶𝗹𝗹𝗶𝗻𝗴 𝘀𝘁𝗮𝗻𝗱𝗮𝗹𝗼𝗻𝗲 𝗿𝗼𝗺𝗮𝗻𝘁𝗶𝗰 𝘀𝘂𝘀𝗽𝗲𝗻𝘀𝗲 𝗯𝘆 𝗥𝗲𝗯𝗲𝗰𝗰𝗮 𝗦𝗵𝗮𝗿𝗽 𝗶𝘀 𝗟𝗜𝗩𝗘!
#𝟭-𝗰𝗹𝗶𝗰𝗸 𝘁𝗼𝗱𝗮𝘆!!
BOOK BLURB
Lennon Love Clarke needs to put on a good show.
With her reputation sinking, the famous actress has no choice but to grin and bear it because the tabloids were better than the truth. If only Lenni could remember what that was—and who is stalking her. Now, she's in hiding—or would be if her new bodyguard hadn't found her first.
Dante Lozano is Covington Security's very own Casanova. With model muscles and a megawatt smile, he's their most popular security specialist. So, it's surprising when the gorgeous woman wandering along the highway wants none of his help—especially since she's the one who hired him.
Lenni doesn't know who to trust, and the hot Italian bodyguard whose smile makes her unmentionables melt doesn't seem like a good choice. But then the threats start coming. So, she strikes a deal: she'll cooperate with his protection as long as he doesn't get personal—until fighting their attraction proves to be the hardest role of her career.
Dante knows she bribed him with duty, but he'll collect on her heart—and the truth. Because it's the only thing that can stop her stalker and save her life.
Goodreads: http://bit.ly/BribedGR
#Purchase Now!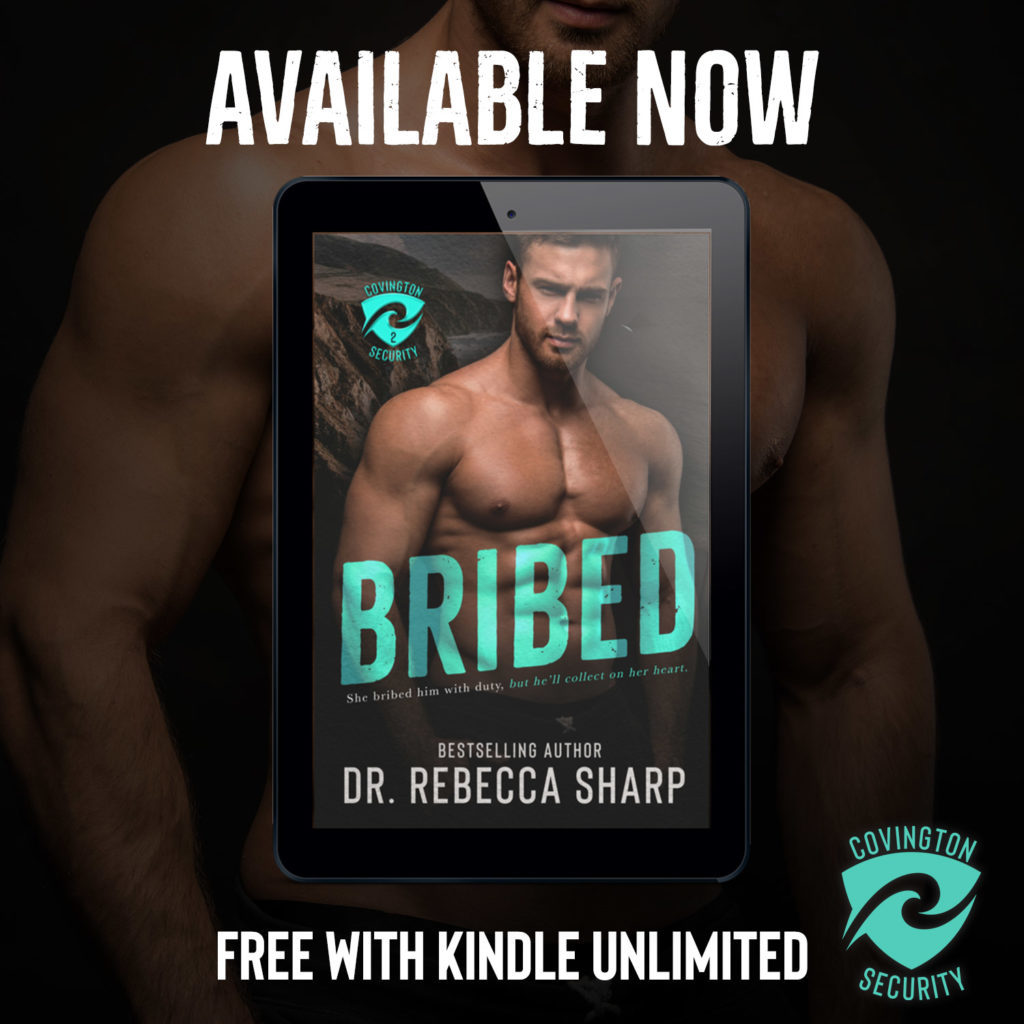 Review
Lenni is an actress who knows that she is in danger, but she doesn't know from who or why. The one thing she does know is that Covington Security may be the only people who can help her but the way she met Dante, doesn't get them off to the best start.
Dante is charming, sexy and well aware of his appeal with the opposite sex however he is determined to remain single. When he meets Lenni he develops feelings for her he never expected but if they are to have a future together, they will both need to face the demons from their pasts.
Two captivating characters, hot chemistry and intrigue that keeps you on edge all add up to an entertaining story you won't be able to put down.
ABOUT THE AUTHOR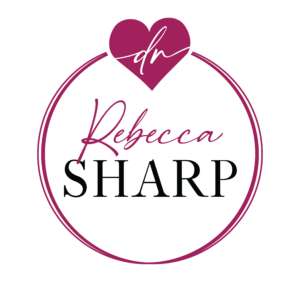 Dr. Rebecca Sharp, while using a pen name, is actually a doctor living in Pennsylvania with her husband – the love of her life.
She enjoys working in her practice with her father as well as letting her creativity run free as an author. Growing up she's always loved a good love story and finally decided to give writing one of her own a go.
After graduating with her doctoral degree, she now enjoys spending that thing called free time traveling with her husband, cooking, and knitting.
AUTHOR LINKS
Facebook | Reader Group | Instagram | Twitter | Mailing List | Goodreads | Amazon | BookBub