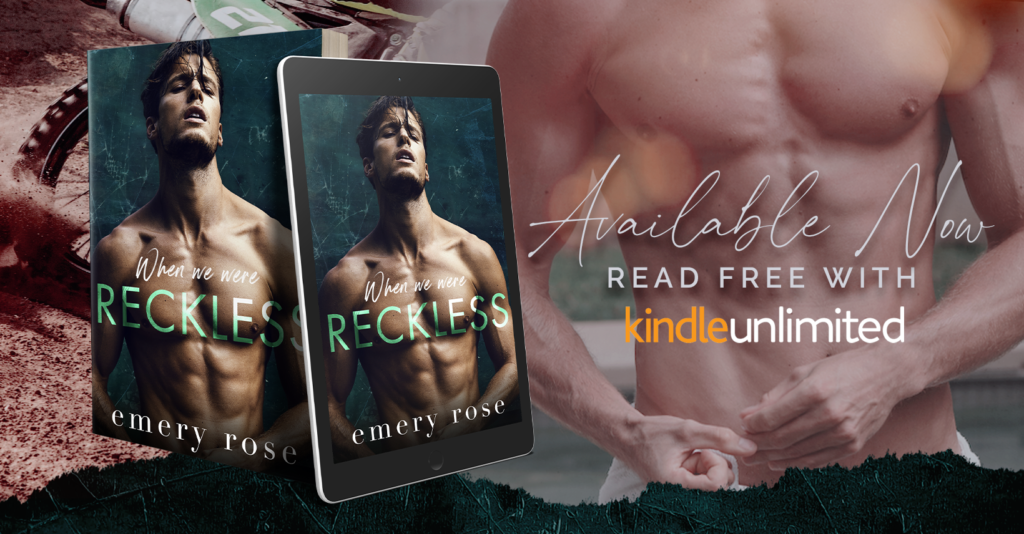 🌟 ℍ𝕠𝕥 ℕ𝕖𝕨 ℝ𝕖𝕝𝕖𝕒𝕤𝕖 🌟
𝗪𝗵𝗲𝗻 𝗪𝗲 𝗪𝗲𝗿𝗲 𝗥𝗲𝗰𝗸𝗹𝗲𝘀𝘀 𝗯𝘆 𝗘𝗺𝗲𝗿𝘆 𝗥𝗼𝘀𝗲 𝗶𝘀 𝗟𝗜𝗩𝗘! 𝗬𝗼𝘂 𝘄𝗶𝗹𝗹 𝗟𝗢𝗩𝗘 𝘁𝗵𝗶𝘀 𝘀𝘁𝗮𝗻𝗱𝗮𝗹𝗼𝗻𝗲 𝗶𝗻 𝘁𝗵𝗲 𝗟𝗼𝘀𝘁 𝗦𝘁𝗮𝗿𝘀 𝗦𝗲𝗿𝗶𝗲𝘀! 𝗗𝗼𝗻'𝘁 𝗺𝗶𝘀𝘀 𝘁𝗵𝗶𝘀 𝘁𝗵𝗶𝘀 𝗮𝗴𝗲 𝗴𝗮𝗽, 𝗯𝗿𝗼𝘁𝗵𝗲𝗿'𝘀 𝗯𝗲𝘀𝘁 𝗳𝗿𝗶𝗲𝗻𝗱, 𝘂𝗻𝗿𝗲𝗾𝘂𝗶𝘁𝗲𝗱 𝗿𝗼𝗺𝗮𝗻𝗰𝗲!!
#𝟭-𝗰𝗹𝗶𝗰𝗸 𝘁𝗼𝗱𝗮𝘆!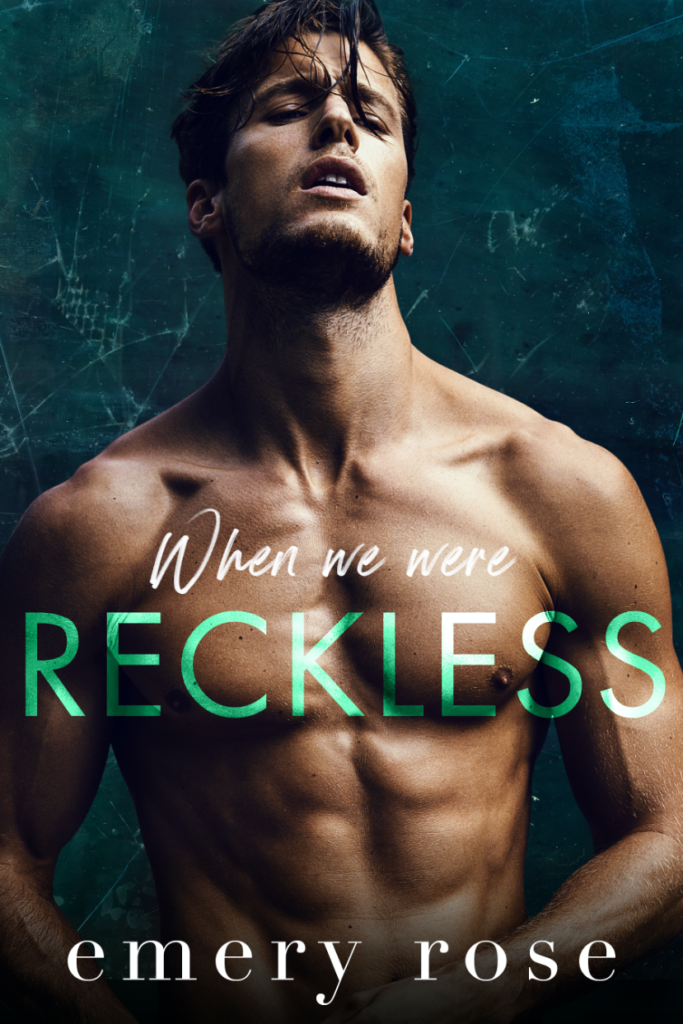 BOOK BLURB
𝐖𝐡𝐚𝐭 𝐡𝐚𝐩𝐩𝐞𝐧𝐬 𝐰𝐡𝐞𝐧 𝐭𝐡𝐞 𝐥𝐨𝐯𝐞 𝐨𝐟 𝐲𝐨𝐮𝐫 𝐥𝐢𝐟𝐞 𝐫𝐞𝐟𝐮𝐬𝐞𝐬 𝐭𝐨 𝐥𝐨𝐯𝐞 𝐲𝐨𝐮 𝐛𝐚𝐜k?
𝐽𝑒𝑠𝑠𝑒 𝑀𝑐𝐶𝑎𝑙𝑙𝑖𝑠𝑡𝑒𝑟.
Motocross legend. Reckless heartbreaker. And the love of my life.
Too bad he only thought of me as his best friend's little sister.
Naïve and innocent. Only eighteen. Completely off-limits.
Unrequited love… was there anything more painful?
Turns out there was—when he kisses you but has no memory of it.
When he tells you his heart was broken, and he doesn't believe in love.
When he doesn't want you kissing anyone else, but you're stuck in the friend zone.
Despite the odds stacked against us, my foolish heart refused to stop loving him.
Now I'm falling under his spell. Drowning in his perfect lies. Addicted to his stolen glances and forbidden kisses.
I'm on a collision course with disaster and only one thing is certain… Jesse McCallister is going to ruin me.
🌟Add WHEN WE WERE RECKLESS to your Goodreads TBR➜ http://bit.ly/WWWR-GR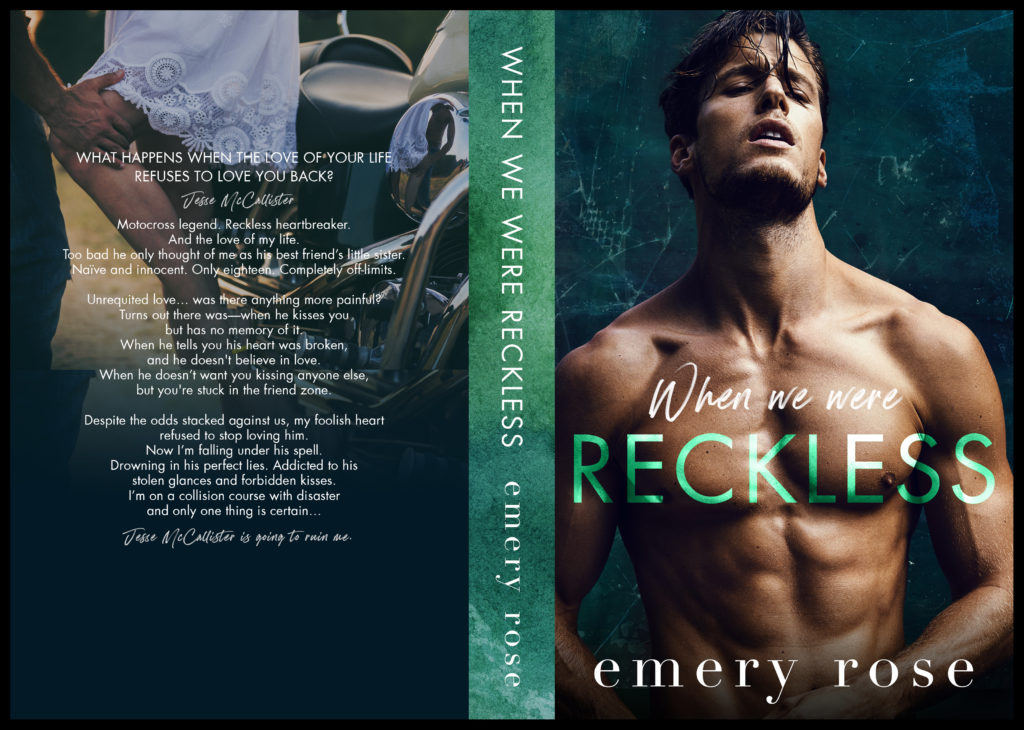 PURCHASE LINKS
Amazon US: http://bit.ly/WWWR-US
Amazon UK: http://bit.ly/WWWR-UK
Amazon CA: http://bit.ly/WWWR-CA
Amazon AU: http://bit.ly/WWWR-AU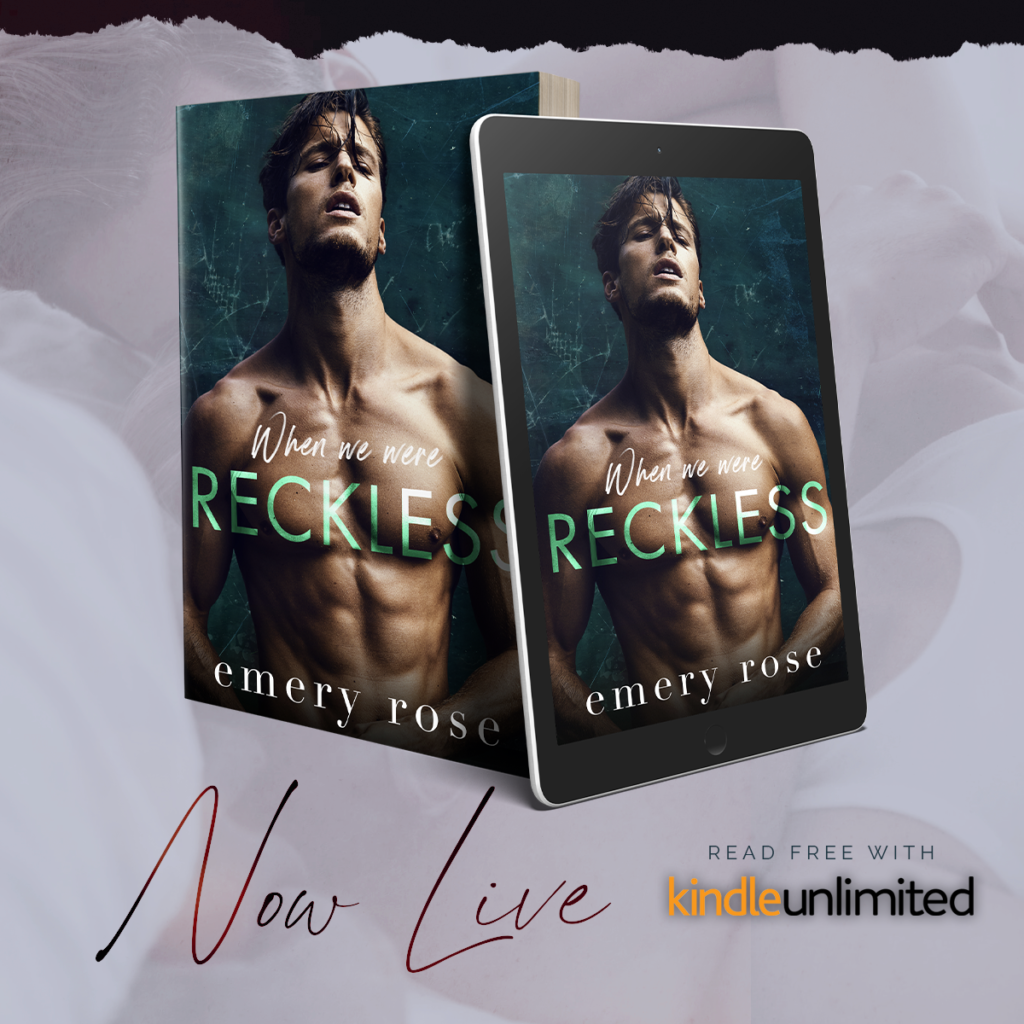 Catch up with the Lost Stars series!
When the Stars Fall, Book One:
AMAZON US → http://bit.ly/WTSF_US
AMAZON UK → http://bit.ly/WTSF_UK
AMAZON CA → http://bit.ly/WTSF_CA
AMAZON AU → http://bit.ly/WTSF_AU
When The Storm Breaks, Book Two:
AMAZON US → http://bit.ly/WTSB-US
AMAZON UK → http://bit.ly/WTSB-UK
AMAZON AU → http://bit.ly/WTSB-AU
AMAZON CA → http://bit.ly/WTSB-CA
Jesse has reached a crossroads in his life both personally and professionally who has returned home to regroup, heal and decide where his future will take him. He has always been able to resist the feelings that Quinn, his best friend's sister, had for him but he is about to realize that she is not the adoring teenager he remembers but a woman determined to go after what she wants which happens to be him.
Quinn has her future planned out as she is determined to claim her independence by attending college away from home. Spending the summer with Jesse is a dream come true and she is determined to make as many memories with him as she can all the while knowing that she may be leaving Jesse and her heart behind.
Quinn is fearless when it comes to her pursuit of Jesse and wasn't about to be deterred by the fact that he wasn't in the same place that she was. She is determined to show him that healing will happen by opening his heart to her and the possibility of a future with her. Their journey was emotional and heart wrenching but seeing her breakthrough his walls and help him realize it as well makes all the angst and turmoil worthwhile.
ABOUT THE AUTHOR
Emery Rose has been known to indulge in good red wine, strong coffee, and a healthy dose of sarcasm. When she's not working on her latest project, you can find her binge-watching Netflix, trotting the globe in search of sunshine, or immersed in a good book. A former New Yorker, she currently resides in London with her two beautiful daughters.
AUTHOR LINKS
Reader Group | Goodreads | BookBub | Amazon | Instagram | Facebook | TikTok