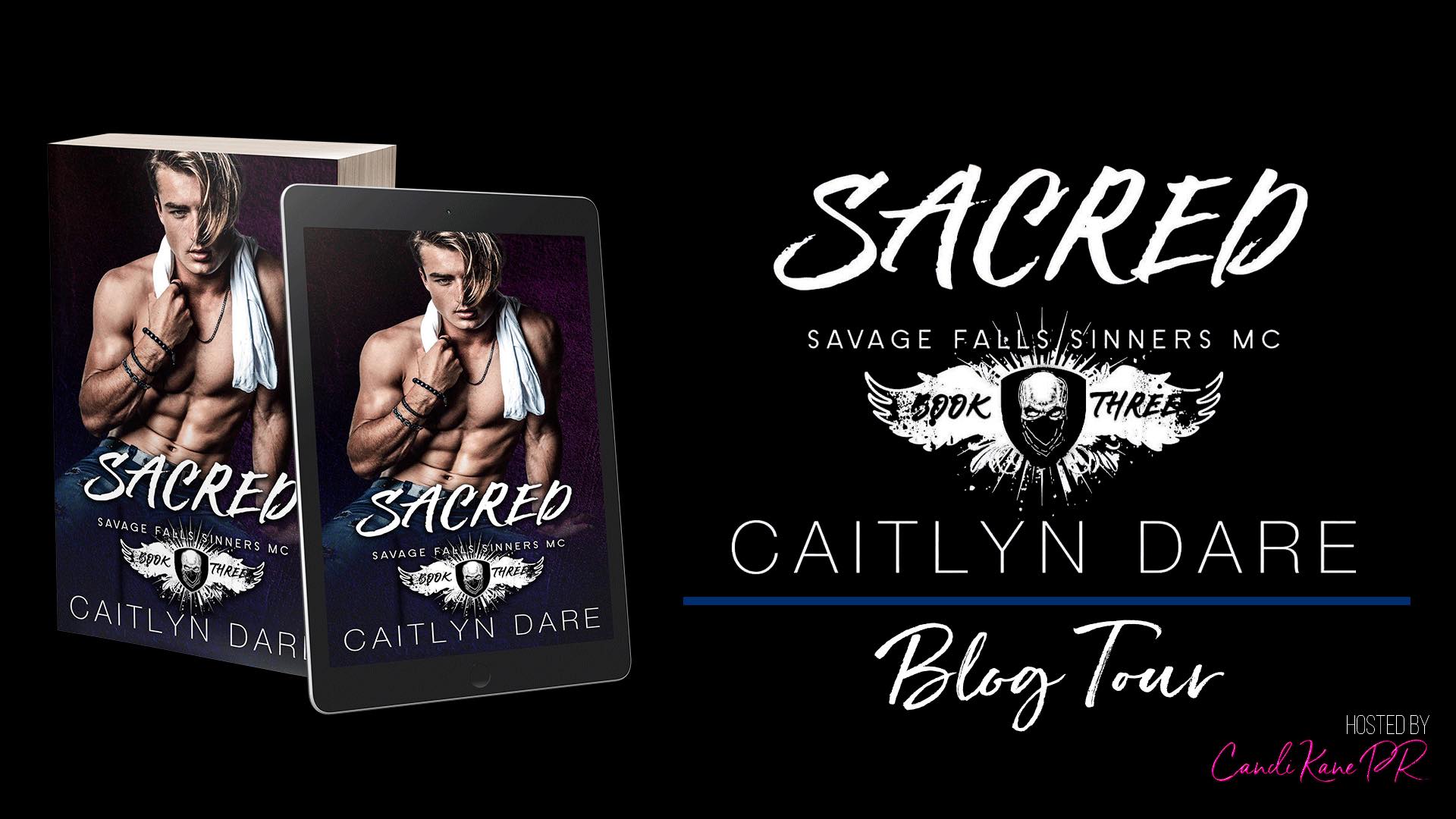 SACRED (Savage Falls Sinners MC #3) by Caitlyn Dare
Release Date: September 2nd
Genre: Dark Romance
Tropes: Enemies to Lovers /Bully/High school/MC/Reverse Harem
Add to Goodreads:
AVAILABLE NOW!!!
Start The Series with SAVAGE, Book #1! FREE IN KU!!!
SACRIFICE, Book #2!!!
https://mybook.to/SacrificeSFS
PREORDER SEVER, Book #4!!!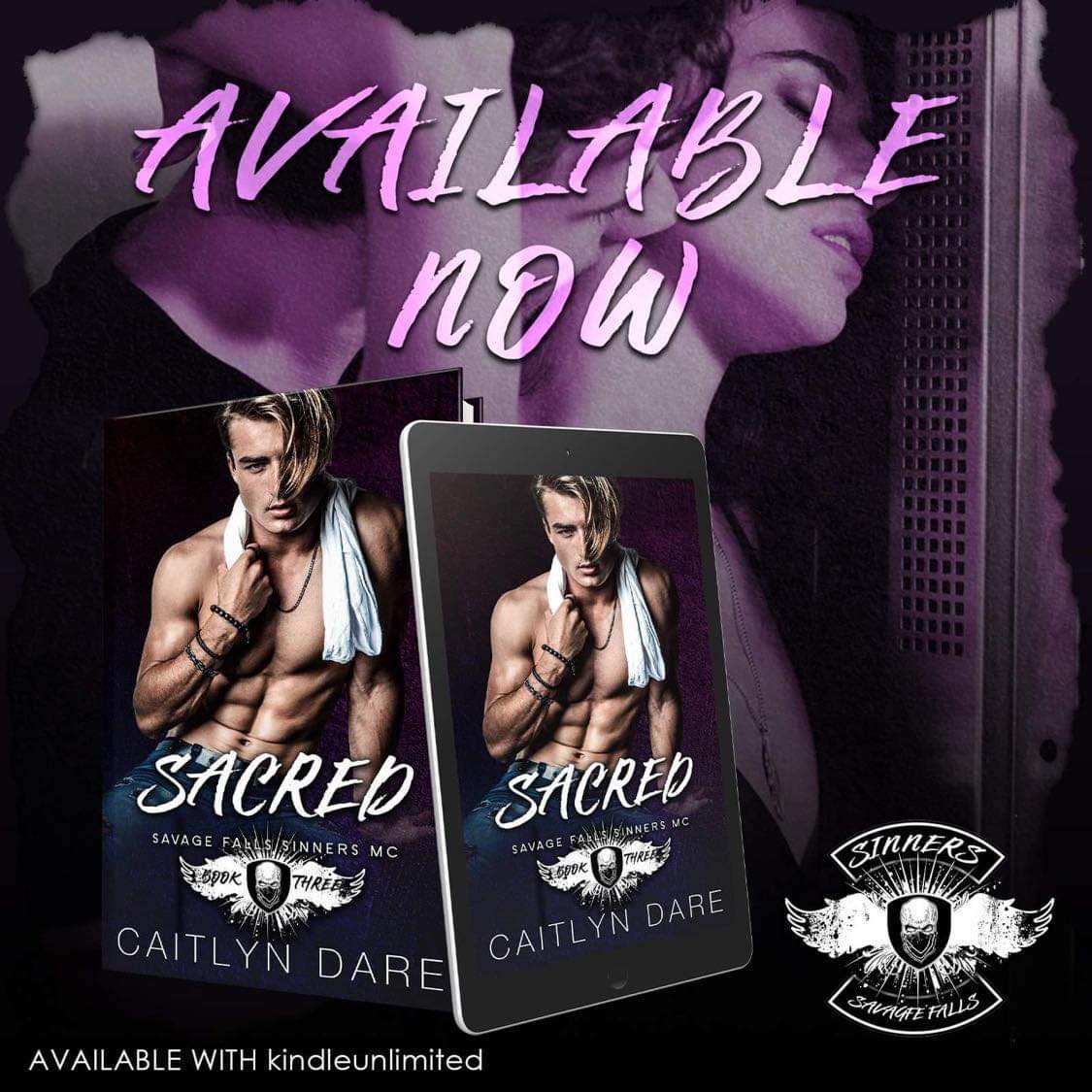 Blurb:
The next installment in the dark romance series from the bestselling author of the Rebels at Sterling Prep series…
I knew there was more to the threat than we first thought…
I didn't know that when the truth came out everything would change.
In the aftermath of Darren Creed ripping through the Sinners, the club is in chaos. And Dane will need us now more than ever as he comes to terms with the secrets of his childhood and the scars he bears.
Rhett, Wes, and I are determined to keep him grounded, determined not to lose him to the monsters that haunt his dreams.
Because some monsters are real.
And before we get our happy-ever-after, we're all going to have to face the things we're afraid of most.
SACRED is a full length dark enemies-to-lovers/bully romance. This is a why choose novel, meaning the main character has more than one love interest. It is book three in the series and must be read after SAVAGE and SACRIFICE.
About the Author:
Two angsty romance lovers writing dark heroes and the feisty girls who bring them to their knees.
Connect w/Caitlyn:
Website: https://www.caitlyndarebooks.com
Facebook: https://www.facebook.com/caitlyndarebooks
Facebook Group: https://www.facebook.com/groups/CaitlynsDaredevils
Goodreads: https://www.goodreads.com/author/show/20272477.Caitlyn_Dare
Instagram: https://www.instagram.com/authorcaitlyndare
Amazon: https://amzn.to/2TlYSw7
Bookbub: https://www.bookbub.com/authors/caitlyn-dare
The chemistry between Sadie and her men blazes into an inferno but it is the way that they begin to open up to each other emotionally that makes their relationship so special.

Rhett is still the dominating force we have come to know but as his feelings for Sadie deepen that we realize that is only a part of who he is and getting to see him in his entirety only makes him that much more appealing. Dane is in turmoil as secrets and truths are revealed that leave him reeling and it is only with the unwavering support of Sadie and the rest of the guys that he can persevere. Up until this point Wes had always felt like an outsider except when it came to Sadie, but he is beginning to feel a sense of belonging not only with Sadie and the others but with the MC as well.

Sadie and her trio take us on wild ride filled with surprises, steam and secrets but hang on as their story isn't over yet and the cliffhanger leaves you wanting more of these characters and their story.