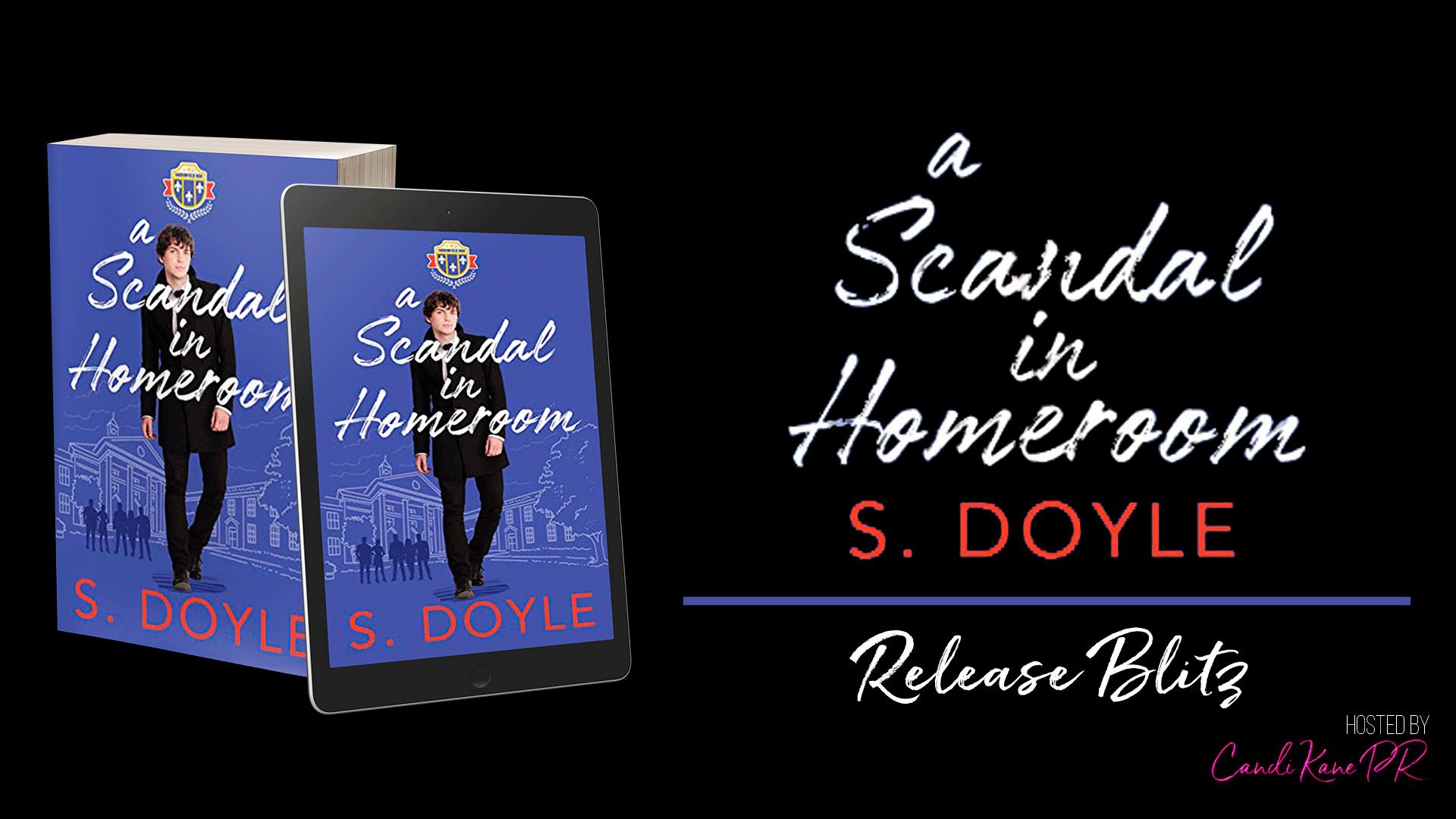 A SCANDAL IN HOMEROOM (Haddonfield High Book 2) by S. Doyle
Release Date: September 9th
AVAILABLE NOW!!!
Amazon: https://amzn.to/3eOVrWq
Add to Goodreads:
https://www.goodreads.com/book/show/58278120-a-scandal-in-homeroom
Blurb:
Nothing is as it seems at Haddonfield High.
Locke
Haddonfield High was full of intrigue. Nothing like I expected when I transferred from London. I realized very quickly the game was afoot.
The person teaching me the rules of that game: Irene Adler.
A cheerleader and the hottest girl in school, she was totally out of my league. I had no clue why she was talking to me until I realized she'd gotten herself into trouble with a shady character named Moriarty and needed my help.
Tough and sexy, sweet and vulnerable, and hiding a host of secrets, Irene quickly became the only puzzle I wanted to solve.
About the Author:
No joke, my romance writing career started when I was ten and realized that Leia and Han were the true couple in Star Wars.
It's been about thirty years and over forty books and I still love it.
Connect w/S. Doyle:
Website: https://www.sdoylerw.com
Facebook: https://www.facebook.com/StephDoyleRW
Twitter: https://twitter.com/StephDoyleRW
Instagram: https://www.instagram.com/sdoylebooks
Goodreads: https://www.goodreads.com/author/show/998338.S_Doyle
Amazon: https://amzn.to/37d07lc
Review
Locke has recently transferred to Haddonfield High and is trying to adjust to his new life and the people in it. He is drawn to Reen in a way he has never felt before and he wants to be so much more than friends, so he is happy to be her accomplice as she searches for the truth.
There is a lot more to Reen than what she allows others to see, and she is guarded about who she allows close to her. When it comes to Locke, he inspires a level of trust she hadn't expected, and he is there when she needs someone the most.
It was so much fun to see Locke and Reen try and maneuver their feelings for each as well as well as the mystery they are trying to solve.