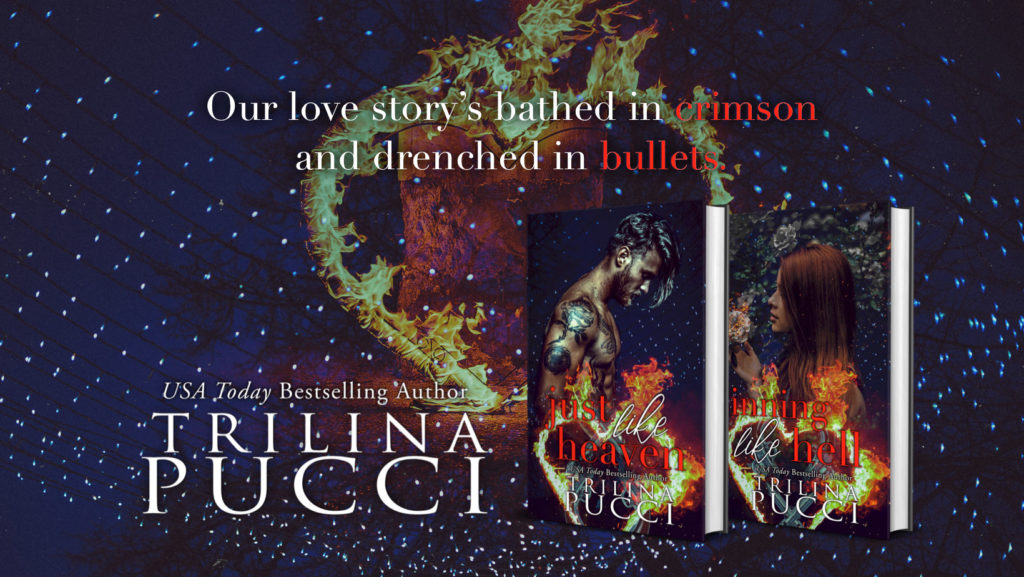 ❤️‍🔥 ℍ𝕠𝕥 ℕ𝕖𝕨 ℝ𝕖𝕝𝕖𝕒𝕤𝕖 🔥❤️
𝗦𝗶𝗻𝗻𝗶𝗻𝗴 𝗹𝗶𝗸𝗲 𝗛𝗲𝗹𝗹 𝗳𝗿𝗼𝗺 𝗨𝗦𝗔 𝗧𝗼𝗱𝗮𝘆 𝗯𝗲𝘀𝘁𝘀𝗲𝗹𝗹𝗶𝗻𝗴 𝗮𝘂𝘁𝗵𝗼𝗿 𝗧𝗿𝗶𝗹𝗶𝗻𝗮 𝗣𝘂𝗰𝗰𝗶 𝗶𝘀 𝗟𝗜𝗩𝗘! 𝗗𝗼 𝗻𝗼𝘁 𝗺𝗶𝘀𝘀 𝘁𝗵𝗲 𝗲𝗽𝗶𝗰 𝗰𝗼𝗻𝗰𝗹𝘂𝘀𝗶𝗼𝗻 𝗼𝗳 𝗖𝗮𝗹𝗱𝗲𝗿 𝗮𝗻𝗱 𝗦𝘂𝘁𝘁𝗼𝗻'𝘀 𝘀𝘁𝗮𝗿-𝗰𝗿𝗼𝘀𝘀𝗲𝗱 𝗹𝗼𝘃𝗲 𝘀𝘁𝗼𝗿𝘆!
𝗗𝘂𝗲𝘁 𝗻𝗼𝘄 𝗰𝗼𝗺𝗽𝗹𝗲𝘁𝗲!
#𝟭-𝗰𝗹𝗶𝗰𝗸 𝘁𝗼𝗱𝗮𝘆
BOOK BLURB
USA TODAY bestselling author, Trilina Pucci brings you the finale of Sutton and Calder's heart wrenching love story.
We'll never run away.
There won't be stars or a blue sky filled with heaven staring down on us.
All we have is death and destruction.
A life sentence, forced to survive within the absence of our love.
Until five years later.
"Death isn't waiting for Calder—it's listening for his instruction."
Sinning like Hell is the continuation of book one, Just like Heaven.
Book One must be read to understand Book Two.
PURCHASE LINKS
Amazon Universal link: https://geni.us/slhduet
Amazon US: https://bit.ly/SLH-US
Amazon UK: https://bit.ly/SLH-UK
Amazon AU: https://bit.ly/SLH-AU
Amazon CA: https://bit.ly/SLH-CA
Catch up with the duet and grab Just Like Heaven!
Amazon Universal link: https://geni.us/jlhamazon
Amazon US: https://bit.ly/JLH-US
Amazon UK: https://bit.ly/JLH-UK
Amazon CA: https://bit.ly/JLH-CA
Amazon AU: https://bit.ly/JLH-AU
❤️Review❤️
From the outside looking in you would think that Sutton and Calder could never make it work however love becomes the great equalizer. Sutton has experienced more than anyone should have to and she has emerged stronger and more resilient as she proves that she is Calder's equal and that the only place she belongs is by his side.
Calder will do anything to protect the woman he loves and dispose of anything of anyone who dares to try and come between them. He proves that he is a force to be reckoned with and as long as Sutton is by his side, he is unbeatable.
Sutton and Calder's journey was filled with so much heat, so much emotion and so many challenges. The depth and endurance of their love is what makes this couple so captivating as they fight for their love and their lives together.
ADD JUST LIKE HEAVEN TO GOODREADS: http://bit.ly/JLH-GR
ADD SINNING LIKE HELL TO GOODREADS: https://bit.ly/SLH-GR-TP
ABOUT THE AUTHOR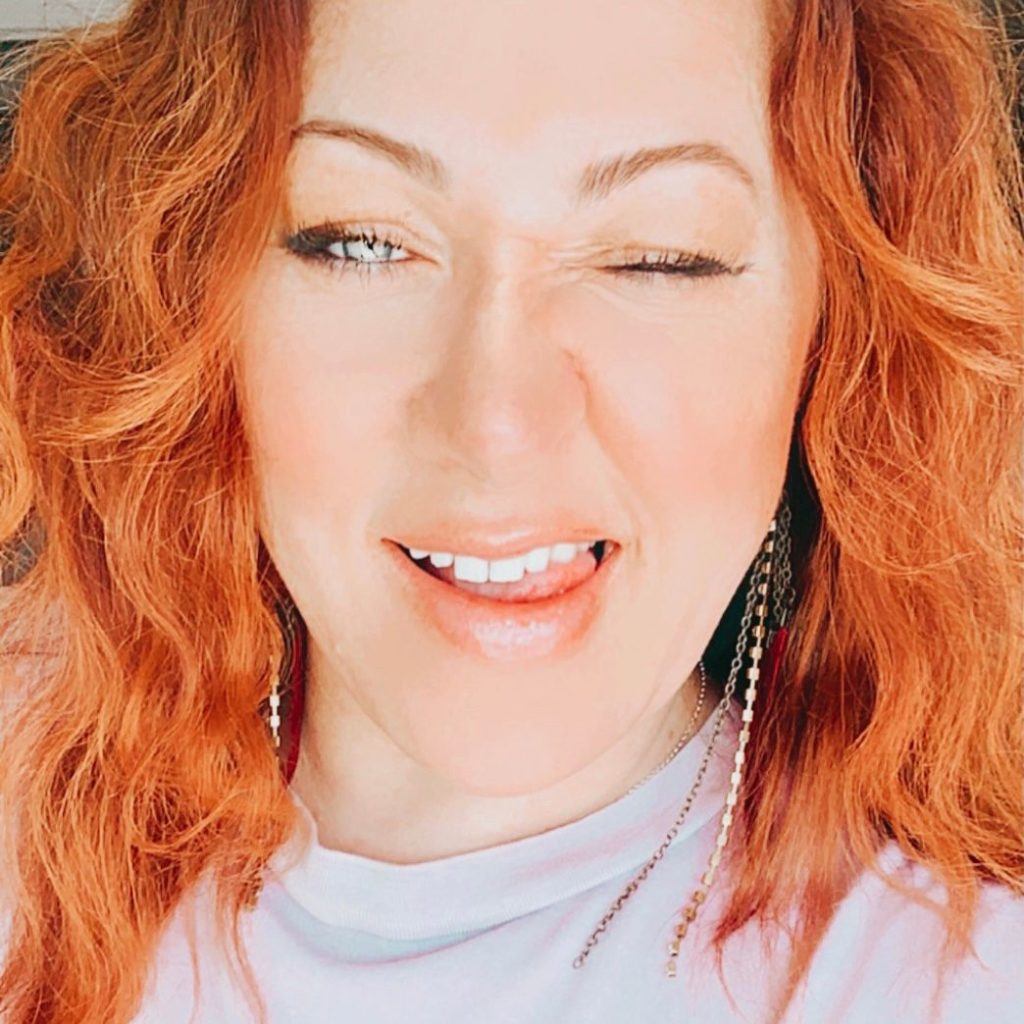 Trilina is a former professional dancer (you may have even seen her on the MTV Music Awards) and a USA Today Bestselling author who loves cupcakes and bourbon.
When she isn't writing steamy love stories, she can be found devouring Netflix with her husband, Anthony, and their three kiddos. Pucci's journey into writing started impulsively. She wanted to check off a box on her bucket list, but what began as wish-fulfillment has become incredibly fulfilling. Now she can't see her life without her characters, her readers, and this community.
She's known for being a trope defier, writing outside of the box and creating fictional worlds her readers never want to leave.
AUTHOR LINKS
Newsletter | Website | Amazon Author | Facebook | Instagram | Twitter | Goodreads | BookBub | FB Readers Group | Pinterest | TikTok