MOXIE by Michelle Cornish
Featuring Gretchen and Ben (Gretchen's grandparents)
Genre/Trope: Historical Romance
AVAILABLE NOW!!!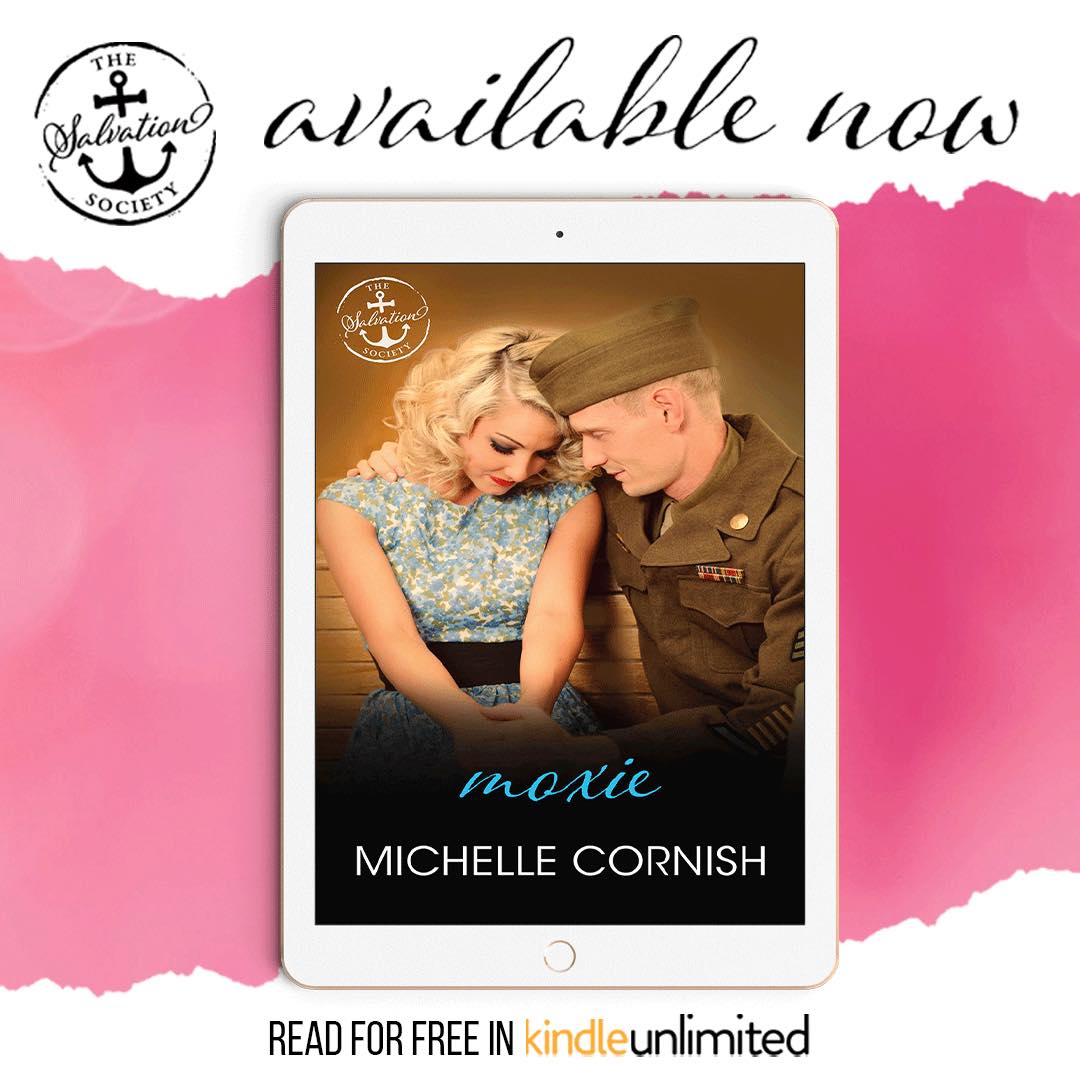 Add to Goodreads:
https://www.goodreads.com/book/show/58863749-moxie
Salvation Society Author Page:
https://www.thesalvationsociety.com/books/author/michelle-cornish/
Blurb:
A WWII love at first sight romance with dual timelines, codebreaking war heroines, and prisoners of war.
People always asked Faye why Will called her Moxie.
It started with a dare at a dance in 1942 that ended in a kiss. Will loved that story.
But there's more to the story than that. Much more . . .
Gretchen knows this story well. Her grandfather told it over and over while he was alive. But when Gretchen goes home to Jersey to be by her grandmother's side one last time, Grandma Faye tells a different version of the story.
She knew the moment she saw him, they were meant to be together. Her girlfriends may have dared her to kiss him, but she would have anyway.
Then the war got in the way. Faye thought she'd never see Will again.
Until that night he took her breath away.
Will may have given Faye the name, but he's the one with all the moxie.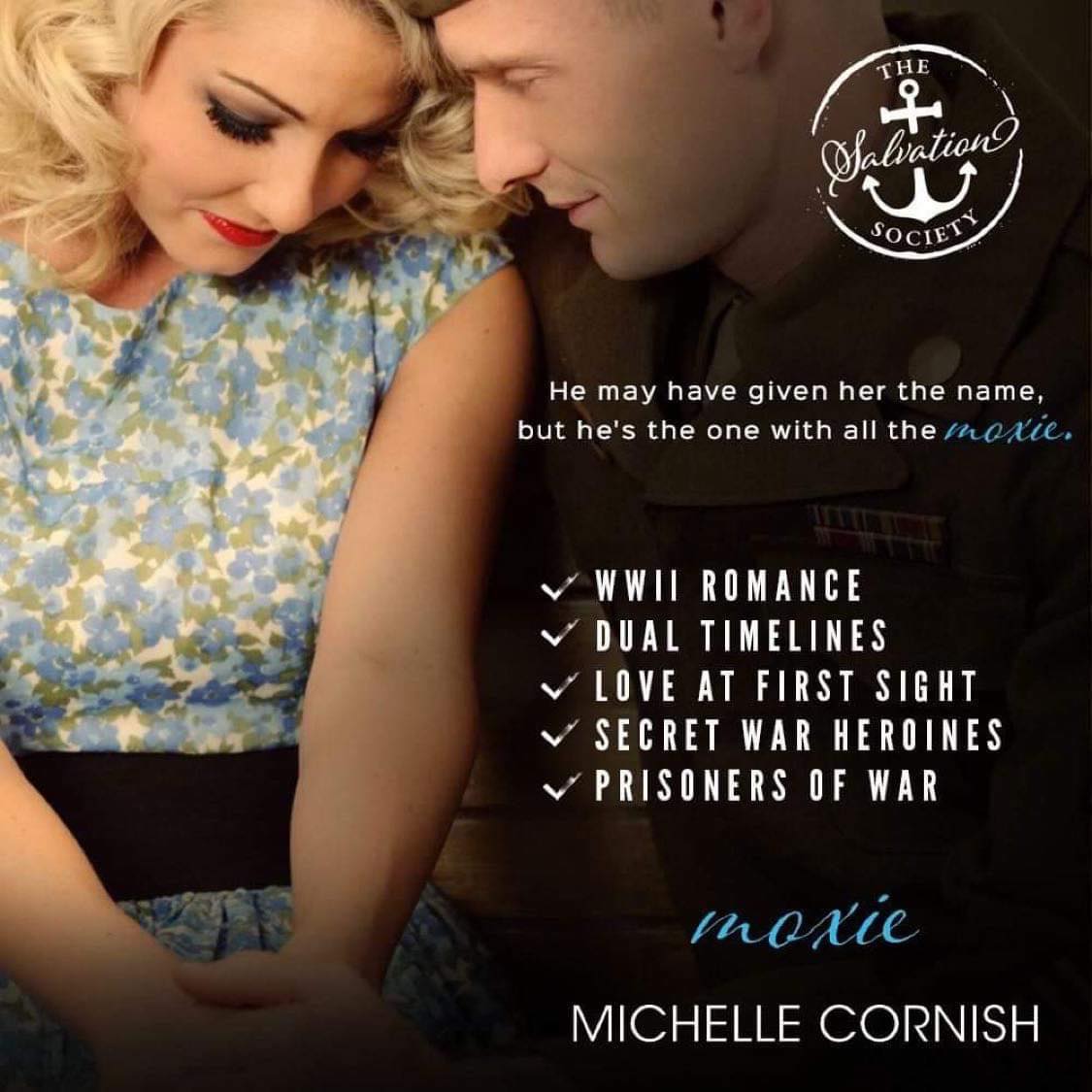 About the Author:
Michelle Cornish is a recovering CPA with a passion for stories. Writing mostly romance and women's fiction with strong female heroines, Michelle's books often include nods to her former life as a CPA. When Michelle's not writing, she's hanging out with her two boys and husband in the beautiful Okanagan Valley, BC, Canada.
Connect w/Michelle:
Website: https://www.michellecornishauthor.com
Facebook: https://www.facebook.com/michellejcornish
Twitter: https://twitter.com/chellevester
Instagram: https://www.instagram.com/michellejcornish
Amazon: https://amzn.to/2YREGBB
Goodreads: https://www.goodreads.com/author/show/16470961.Michelle_Cornish
Want to keep up with new books coming?
Sign up for the Live Alert ➜ geni.us/JoinSSociety
Hang out with us! ➜ geni.us/SSHangout
💙Review💙
This is a romantic and emotional story of an epic love that endured during one of the most difficult eras. As Faye shares the story of her and Will's love with their granddaughter Gretchen at times it felt like the challenges they faced seemed insurmountable, but the power of love is a force to reckoned with.

Her grandmother's story not only gave Gretchen a better understanding of their past and their relationship but some insight into the present as well.