RUINED HOPES (Rixon High #3) by L.A. Cotton
Release Date: November 16th
Genre/Tropes: Enemies to lovers, sports romance
Add to Goodreads:
https://www.goodreads.com/book/show/51003704-ruined-hopes
AVAILABLE NOW!!!
Amazon: https://amzn.to/2YpMkpP
Universal: Books2read.com/rixonhigh3
Check out the other books in the Rixon High Series!
Blurred Lines available for FREE!
http://books2read.com/rixonhighprequel
Start the series with OFF-LIMITS #1 for
$0.99 only!!!
Amazon US: http://amzn.to/2KXvqIX
Universal: books2read.com/rixonhigh1
TRAGIC LIES #2
Amazon US: https://amzn.to/33cotck
Universal: https://books2read.com/rixonhigh2
Reckless Games #2.5
Amazon US: https://amzn.to/3nk4Qdy
Universal: http://books2read.com/rixonhighnovella
Blurb:
From USA Today and Wall Street Journal bestselling author L A Cotton, comes an emotional enemies-to-lovers romance. Angst… drama… friendship… and football. Will you survive senior year?
Ashleigh Chase has always had big dreams.
But when she wakes up in hospital with no memory of how she got there, her bright future dissolves around her.
Ezra Bennet has always felt like the odd one out.
But this time, he really screwed up and has no choice but to face the consequences.
Forced to retake their senior year, Ashleigh turns to Ezra only to find him cold and cruel and determined to keep her at arm's length.
He's the guy she always wanted.
She's the girl who was never good enough for him.
But now there's a secret between them, one that she's determined to uncover.
She thinks she can save him. But she doesn't realize yet…
He's the one who ruined her.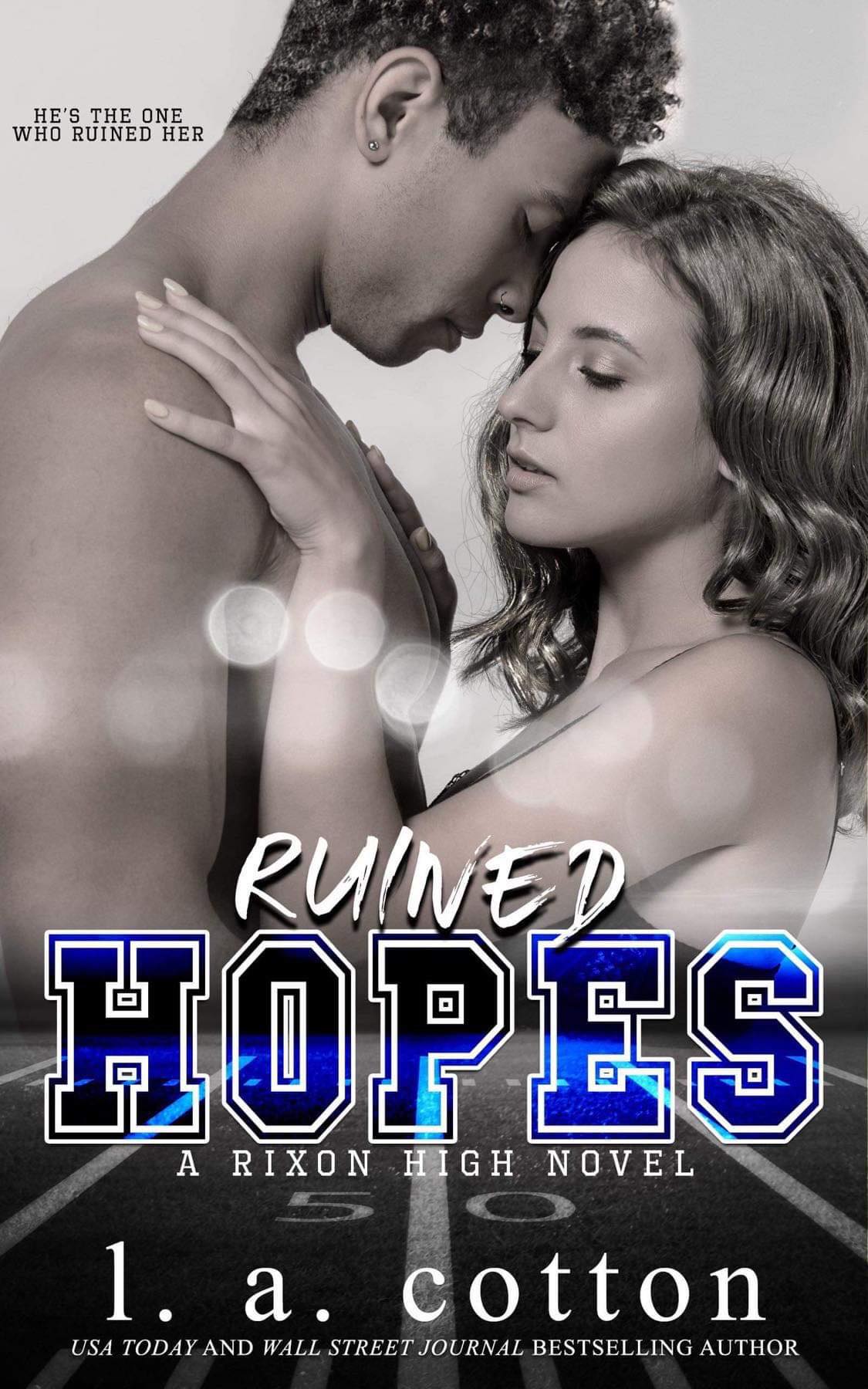 About the Author:
Author of over thirty mature young adult and new adult novels, LA COTTON is happiest writing the kind of books she loves to read: addictive stories full of teenage angst, tension, twists and turns.
Home is a small town in the middle of England where she currently juggles being a full-time writer with being a mother/referee to two little people. In her spare time (and when she's not camped out in front of the laptop) you'll most likely find LA immersed in a book, escaping the chaos that is life.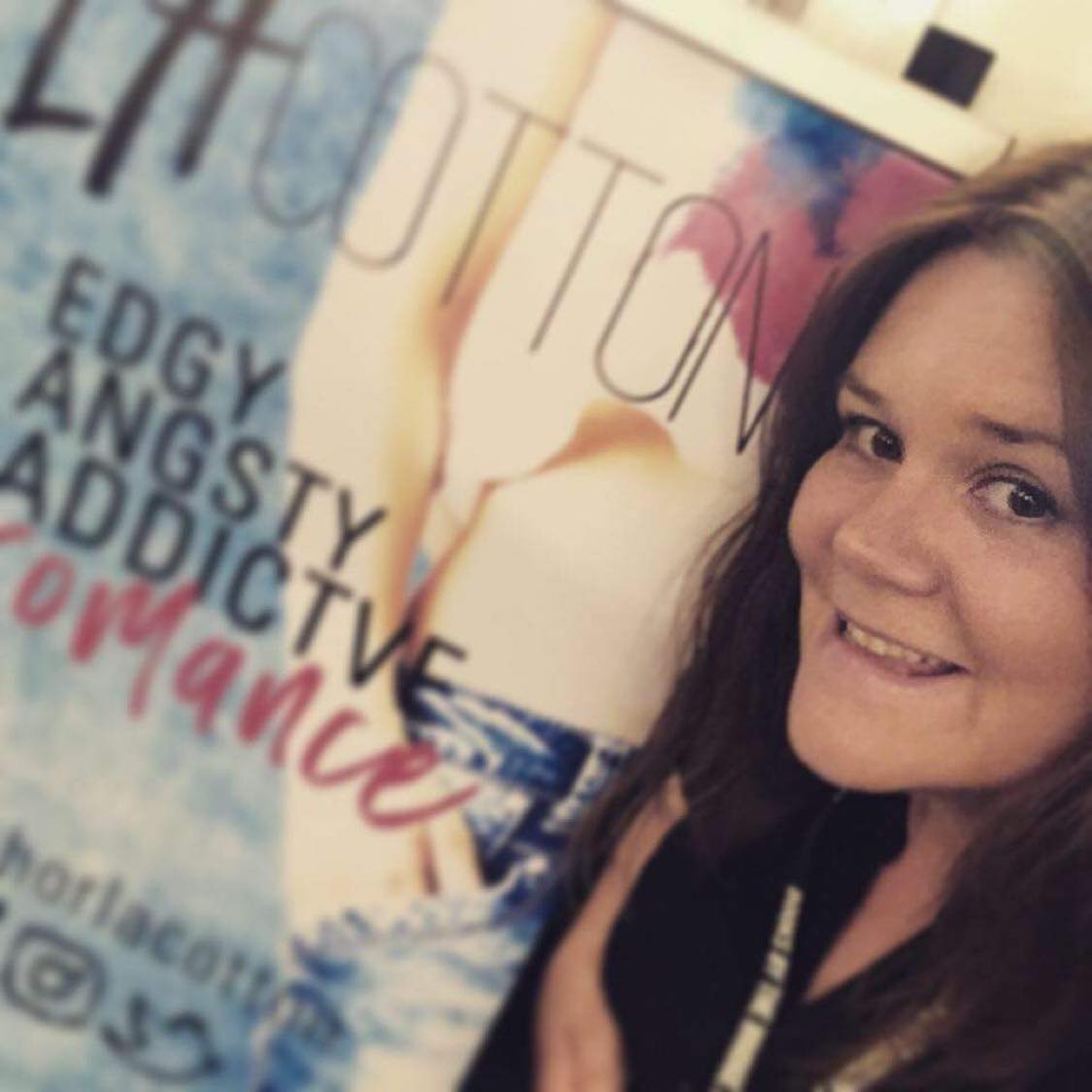 Connect w/L.A. Cotton:
Website: https://www.lacotton.com
Facebook: https://www.facebook.com/authorlacotton
Facebook Group: https://www.facebook.com/groups/LACottonReadersGroup
Twitter: https://twitter.com/authorlacotton
Instagram: https://www.instagram.com/authorlacotton
B+M: https://bookandmainbites.com/authorlacotton
Goodreads: http://geni.us/T95Lbk
Amazon: https://amazon.com/author/lacotton
Bookbub: https://www.bookbub.com/authors/l-a-cotton
TikTok: https://www.tiktok.com/@authorlacotton
NL Signup: lacotton.com/subscribe
🏈Review🏈
Ashleigh may have physically healed from her accident but emotionally is a different story. She has lost almost a year of life, and nothing feels the same especially when it comes to Ezra. She doesn't remember a time she hasn't loved him, but he seems even colder and more distant than ever which has her questioning what caused their rift.

Ezra has a lot of regrets when it comes to his past but none deeper than Ashleigh. He feels that the best thing he can do for her is keep his distance but despite how he hurts her she refuses to walk away. They have so many challenges to overcome between the past he hasn't healed from and the mistakes in the present, so you know you are in for a bumpy ride.

Ashleigh and Ezra have always belonged together, but it will take a lot of turmoil and angst before Ezra realizes it as well.