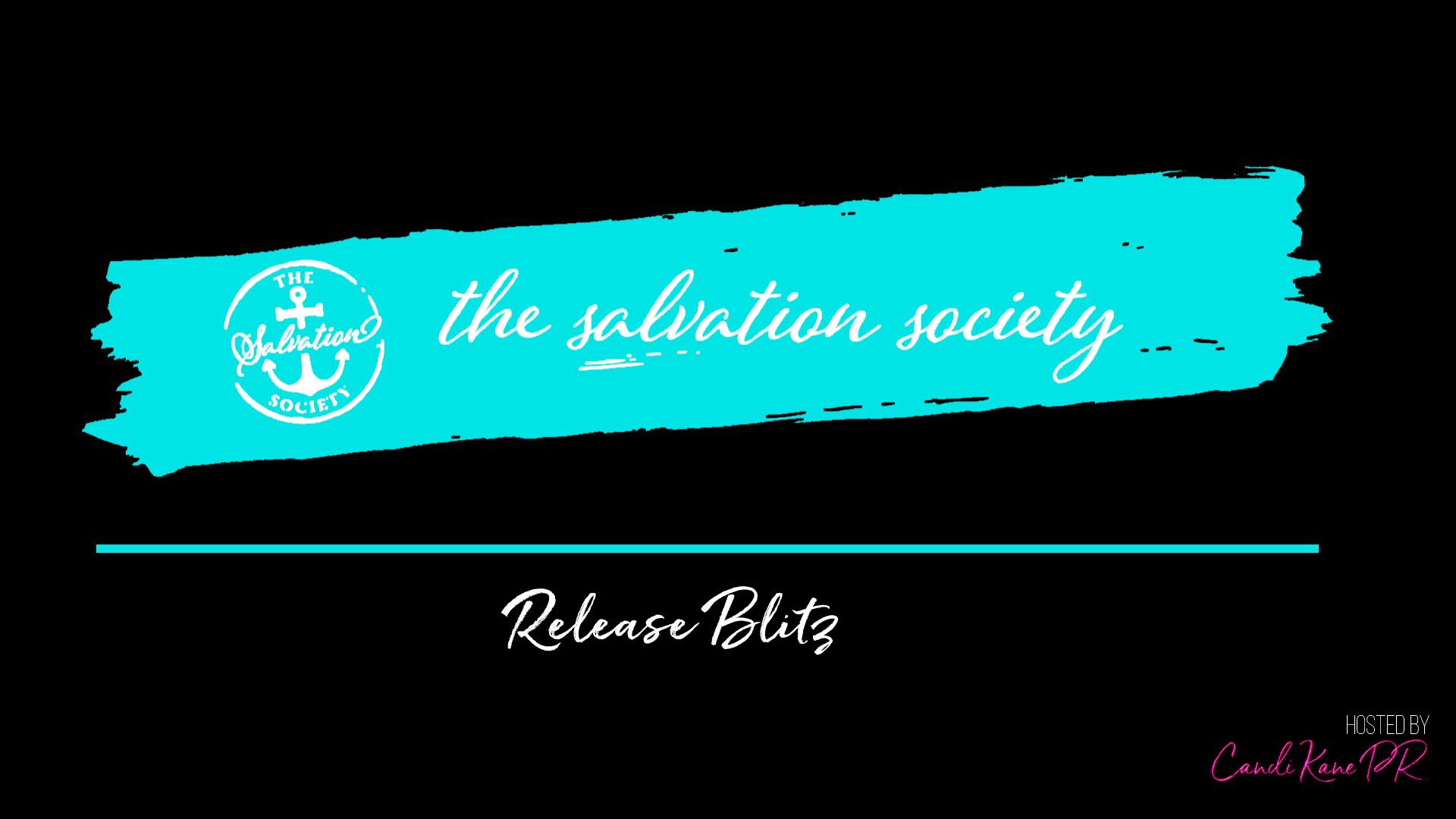 OBLIVION by Vi Summers
Featuring Jackson
Genre/Trope: Age-gap
AVAILABLE NOW!!! FREE IN KU!!!
https://geni.us/OblivionAmazonSS
Add to Goodreads:
https://www.goodreads.com/book/show/57092017-oblivion
Salvation Society Author Page:
https://www.thesalvationsociety.com/books/author/vi-summers/
Blurb:
~He was her salvation, she was his oblivion.~
Penelope
My entire world shattered the day my mom's twenty-one-year long lie blew up in her face. If only that was the end of our family secrets and deceit.
Taken, manipulated, and used as a pawn in a political game, I didn't think life could get more complicated.
That was until I ran into Dante again.
Once my lover, then my salvation, his wolfish eyes now look through me as if none of that ever mattered.
Dante
The day I left the Green Berets was the day I failed my comrades. There was only so much bullshit, loss, and destruction one could take, and I was foolish to think it would end when I hung up my uniform for good.
When Penny crashed into my life for the second time, not only did she have me torn between our past and the present, she created one helluva problem…
I want so much more than the contract with her father allows.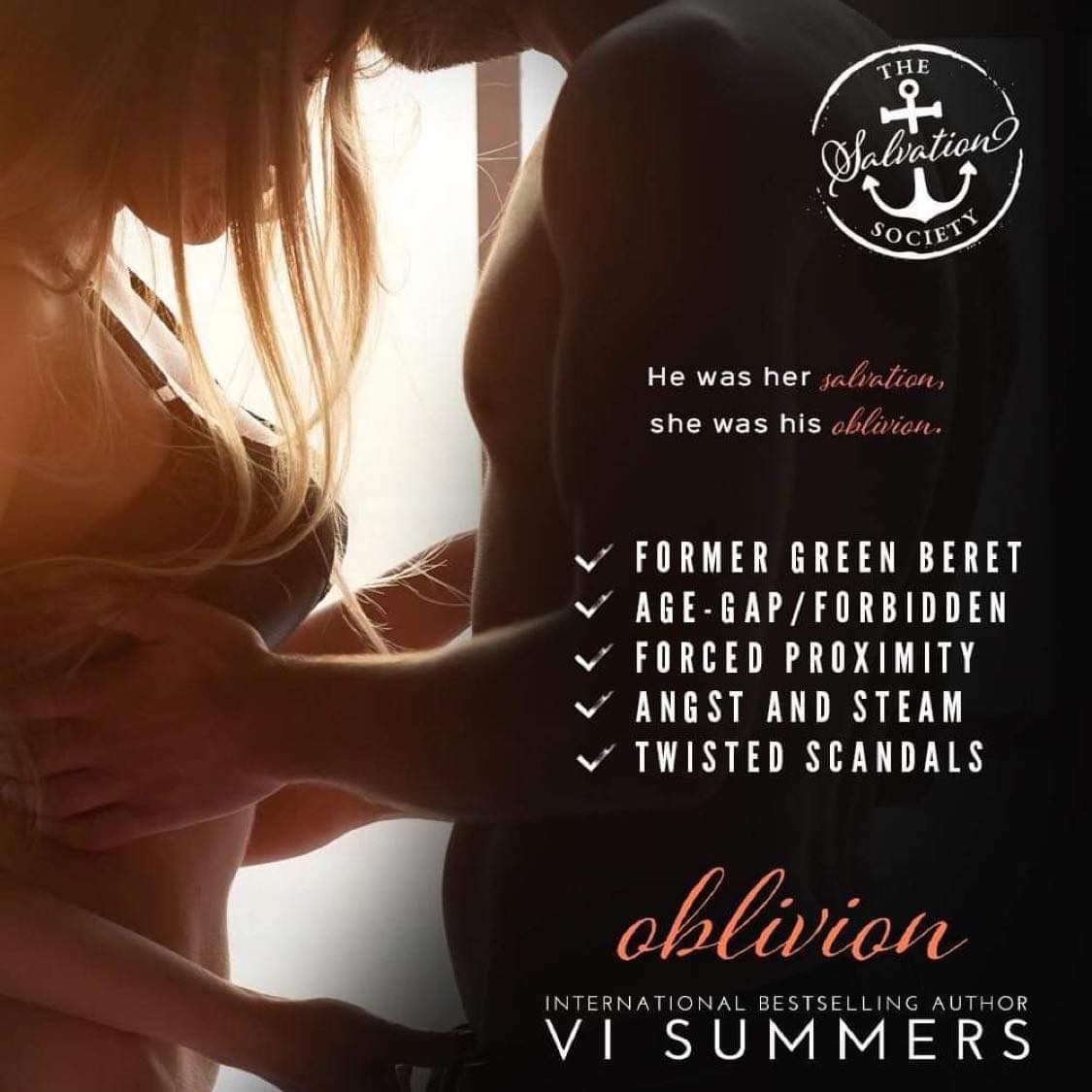 About the Author:
Vi Summers is an international bestselling author who lives in New Zealand, and writes contemporary romance and romantic suspense that has all the feels.
Vi makes her 'no-holes-barred' heroines and 'HELL YES' alpha heroes work hard for their HEAs, and it's oh-so-worth-it in the end!
When not writing, Vi gets lost between the pages of a book, daydreams about the stories she is yet to write, drinks far too many cups of tea, and isn't afraid to laugh at herself.
Connect w/Vi:
Website: www.authorvisummers.com
Facebook: https://www.facebook.com/authorvisummers/
Readers Group: https://www.facebook.com/groups/2437374106276548/
Amazon: https://www.amazon.com/VR-Baucke/e/B07S3225RV/
Goodreads: https://www.goodreads.com/author/show/20563723.Vi_Summers
Bookbub: https://www.bookbub.com/profile/vi-summers
Instagram: https://www.instagram.com/authorvisummers/
TikTok: https://vm.tiktok.com/TTPdM5TxTb/
Want to keep up with new books coming?
Sign up for the Live Alert ➜ geni.us/JoinSSociety
Hang out with us! ➜ geni.us/SSHangout
🧡Review🧡
Dante is a former Green Beret who has transitioned into a career in private security with Cole Security however before that happened he spent a steamy weekend in Vegas with Penny, a sexy stranger, never expecting to see her again. He is about to find out that fate had other ideas when she becomes the woman he is hired to protect.

Instead of Penny's 21 birthday being the happiest day of her life it is filled with turmoil and will never be the same. She and her two best friends decide to spend the weekend in Vegas where they meet up with Dante and his team. She never expected to see him again but when he is assigned to protect her 24/7 the biggest challenge may be denying the attraction between them.

The chemistry between them radiates off the pages, Penny's sassy personality is exactly what Dante needs in his life, but it is the emotional connection as they are there for each other through all the challenges that life throws at them that makes them so perfect for each other.