BEAUTIFUL NIGHTMARE (Dark Dream Duet #2) by Giana Darling
Release Date: January 13th
Genre/Tropes: billionaire/age gap/guardian-ward/dark romance
AVAILABLE NOW!!!
Amazon US: https://amzn.to/3qWo76M
Amazon INT: https://geni.us/BeautifuNightmareINT
iBooks: https://apple.co/3biqvvC
Kobo: https://bit.ly/3miUYQp
Google Play: https://bit.ly/2ZAGpiO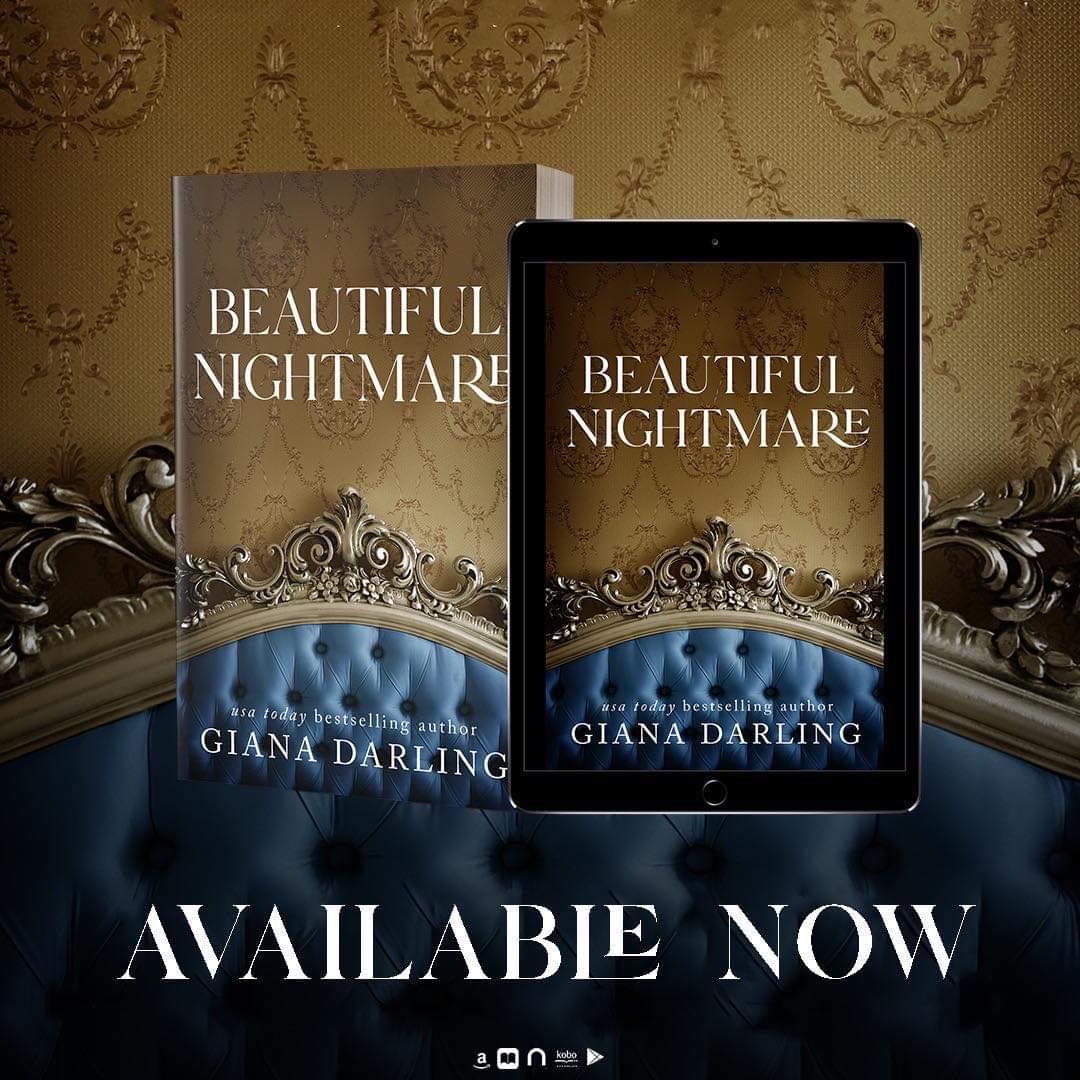 START THE DUET WITH BOOK 1, DANGEROUS TEMPTATION!!!
Amazon: https://amzn.to/3DC5Ejn
Amazon INTL: https://bit.ly/3hl1bJm
iBooks: https://apple.co/3hwql83
Kobo: https://bit.ly/3hngAZB
Google Play: https://bit.ly/3jP7R44
Add to Goodreads:
https://bit.ly/BeautifulNightmareTBR
Blurb:
Bianca has finally found her rightful place amid the powerful Constantines. But all is not what it seems in this glittering new world. And Tiernan Morelli refuses to give her up…
BEAUTIFUL NIGHTMARE is the final book in the Dark Dream duet by USA Today bestselling author Giana Darling.
After the events of the first part of Tiernan and Bianca's story she no longer believes that she can trust Tiernan but when she escapes the situation, she isn't certain if the right choice was made. The one thing she does know is that she needs to reunite with her brother but that is proving to be much more difficult than she anticipated.
Tiernan regrets his actions and is determined to reclaim the woman who has claimed his heart. He needs to make amends and that includes proving to Bianca that they are much stronger together than apart especially when it comes to all their enemies who are determined to drive them apart.
I enjoyed the evolution of both characters as Bianca shows she is force to be reckoned with while when it comes to Tiernan we get to see his unwavering love for both Bianca and her brother. They take us on a suspenseful ride that will have you entertained from beginning to end.
About the Author:
Giana Darling is a USA Today Bestselling Selling Canadian romance writer who specializes in the taboo and angsty side of love and romance. She currently lives in beautiful British Columbia where she spends time riding on the back of her man's bike, baking pies, and reading snuggled up with her cat Persephone. She loves to hear from readers so please contact her at gianadarling@gmail.com if you have any questions or comments.
Connect with Giana:
Website: https://gianadarling.com
Facebook: https://www.facebook.com/gianadarling
FB Group: https://www.facebook.com/groups/GianasDarlings
Twitter: https://twitter.com/GianaDarling
Instagram: https://www.instagram.com/gianadarlingauthor
Bookbub: http://bit.ly/2lI2UNn
Goodreads: http://bit.ly/2hpAHaX
Amazon: http://amzn.to/2eGspdJ
TikTok: https://vm.tiktok.com/ZMevGBBBx/
Subscribe to Giana's Newsletter: