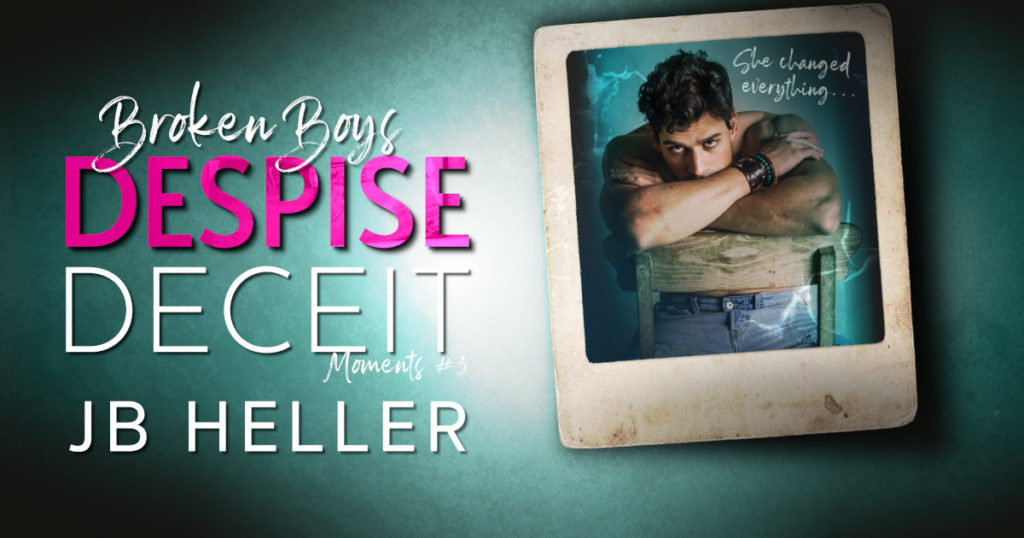 💖💖 𝗛𝗢𝗧 𝗡𝗘𝗪 𝗥𝗘𝗟𝗘𝗔𝗦𝗘 💖💖
𝗕𝗿𝗼𝗸𝗲𝗻 𝗕𝗼𝘆𝘀 𝗗𝗲𝘀𝗽𝗶𝘀𝗲 𝗗𝗲𝗰𝗲𝗶𝘁 𝗯𝘆 𝗨𝗦𝗔 𝗧𝗼𝗱𝗮𝘆 𝗯𝗲𝘀𝘁𝘀𝗲𝗹𝗹𝗶𝗻𝗴 𝗮𝘂𝘁𝗵𝗼𝗿 𝗝.𝗕. 𝗛𝗲𝗹𝗹𝗲𝗿 𝗶𝘀 𝗟𝗜𝗩𝗘! 𝗗𝗼𝗻'𝘁 𝗺𝗶𝘀𝘀 𝘁𝗵𝗶𝘀 𝘀𝗲𝗰𝗼𝗻𝗱 𝗰𝗵𝗮𝗻𝗰𝗲 𝗿𝗼𝗺𝗮𝗻𝗰𝗲!
#𝟭-𝗰𝗹𝗶𝗰𝗸 𝘁𝗼𝗱𝗮𝘆!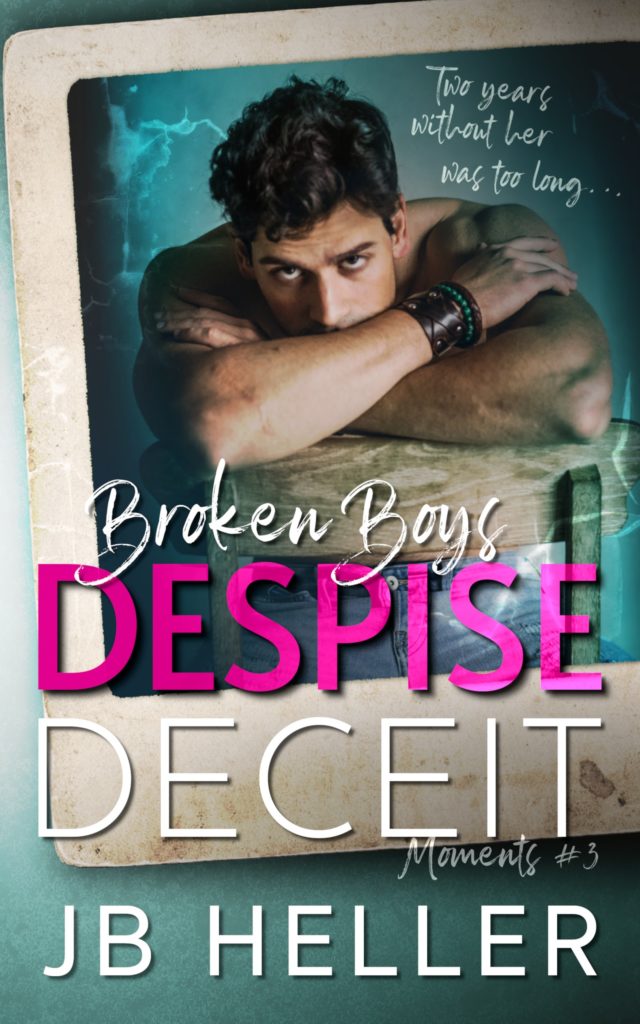 BLURB
Friends with benefits are all fun and games until someone goes and catches feelings…
Unfortunately, that idiot would be me. I didn't know how or when it happened, I just knew I couldn't let it change things between Scout and me.
But with one wrong move, the choice was taken away from me and she skipped town without so much as a goodbye.
For over a year I'm left wondering what made her run. But nothing could have prepared me for the truth. I hate secrets and despise lies, yet she's guilty of both.
I need to figure out how to trust her again because there's only one thing I know for sure right now… I can't let her slip through my fingers a second time.
*Broken Boys Despise Deceit is a new adult, second chance, love triangle, contemporary romance involving a friends with benefits arrangement gone wrong. It is the third book in the Broken Boys series and can be read on its own or enjoyed in series order.
Add to your Goodreads TBR ➜ https://bit.ly/BBDD-GR
PURCHASE LINKS
Amazon US: https://amzn.to/3G9iwin
Amazon UK: https://amzn.to/3n940Qm
Amazon AU: https://amzn.to/34ouYg2
Amazon CA: https://amzn.to/3r4aKzS
Scout has been happy with the casual relationship she shared with Mase and thought he felt the same. When he decides that what they share is not enough she reacts impulsively and unable to handle the aftermath she leaves town.
Mase was hurt when Scout disappeared after he declared his feelings especially since he desperately needed her support due to other things going on in his life. When she returns a year later will this be their second chance or is the pain of the past too much to overcome?
Mase and Scout are exactly what the other needs in their lives but before they can have a future together they must deal not only with the past but the present as well.
ABOUT THE AUTHOR
JB Heller is an average Aussie housewife and Momma in her early 30's with a wicked sexy imagination. She's also the owner of a randy Eclectus parrot with boundary issues.
These days she writes mostly contemporary romance and romantic comedies, drawing inspiration from her everyday life.
Monday to Friday you can find JB glued to her laptop weaving words or trolling Pinterest for her next potential muse. Come the weekend, it's family time. (And of course lots of reading and Netflix binges.)
AUTHOR LINKS
Facebook | Reader Group | Linktree | BookBub | Instagram | Newsletter | Amazon Author Page | Goodreads | TikTok