🖤 ℍ𝕠𝕥 ℕ𝕖𝕨 ℝ𝕖𝕝𝕖𝕒𝕤𝕖 🖤
𝗦𝗶𝗻𝗳𝘂𝗹 𝗛𝗮𝗻𝗱𝘀, 𝗟𝘂𝗰𝗮𝘀 & 𝗖𝗵𝗮𝗻𝗲𝗹 𝗕𝗼𝗼𝗸 𝟭 𝗳𝗿𝗼𝗺 𝗨𝗦𝗔 𝗧𝗼𝗱𝗮𝘆 𝗯𝗲𝘀𝘁𝘀𝗲𝗹𝗹𝗶𝗻𝗴 𝗮𝘂𝘁𝗵𝗼𝗿 𝗧.𝗟. 𝗦𝗺𝗶𝘁𝗵 𝗶𝘀 𝗟𝗜𝗩𝗘! 𝗗𝗼𝗻'𝘁 𝗺𝗶𝘀𝘀 𝗮𝗻 𝗮𝗹𝗹 𝗻𝗲𝘄 𝗰𝗼𝘂𝗽𝗹𝗲 𝗳𝗿𝗼𝗺 𝘁𝗵𝗲 𝗖𝗵𝗮𝗶𝗻𝗲𝗱 𝗛𝗲𝗮𝗿𝘁𝘀 𝗗𝘂𝗲𝘁 𝗪𝗼𝗿𝗹𝗱!
#𝟭-𝗰𝗹𝗶𝗰𝗸 𝘁𝗼𝗱𝗮𝘆!
BOOK BLURB
Lucas
I was obsessed from the beginning.
And once I have an obsession.
It's best you don't get in my way.
Chanel
I tried to stay away.
He was the one they whispered about on the streets.
Once the viper had a taste, he would hunt you down and collect you.
And Lucas liked to collect things.
One of them was me.
PURCHASE LINKS:
Amazon ➜ https://amzn.to/3rLXy2W
Amazon Aus ➜ https://amzn.to/33KJcYP
Amazon UK ➜https://amzn.to/3fSlTyA
Apple ➜ https://apple.co/3nxZwmO
Kobo ➜ https://bit.ly/3IetEMm
B&N ➜ https://bit.ly/3qWFO6j
Google ➜https://bit.ly/32ppxwM
Website ➜ https://www.tlsmithauthor.com/sinfulhands/
Lucas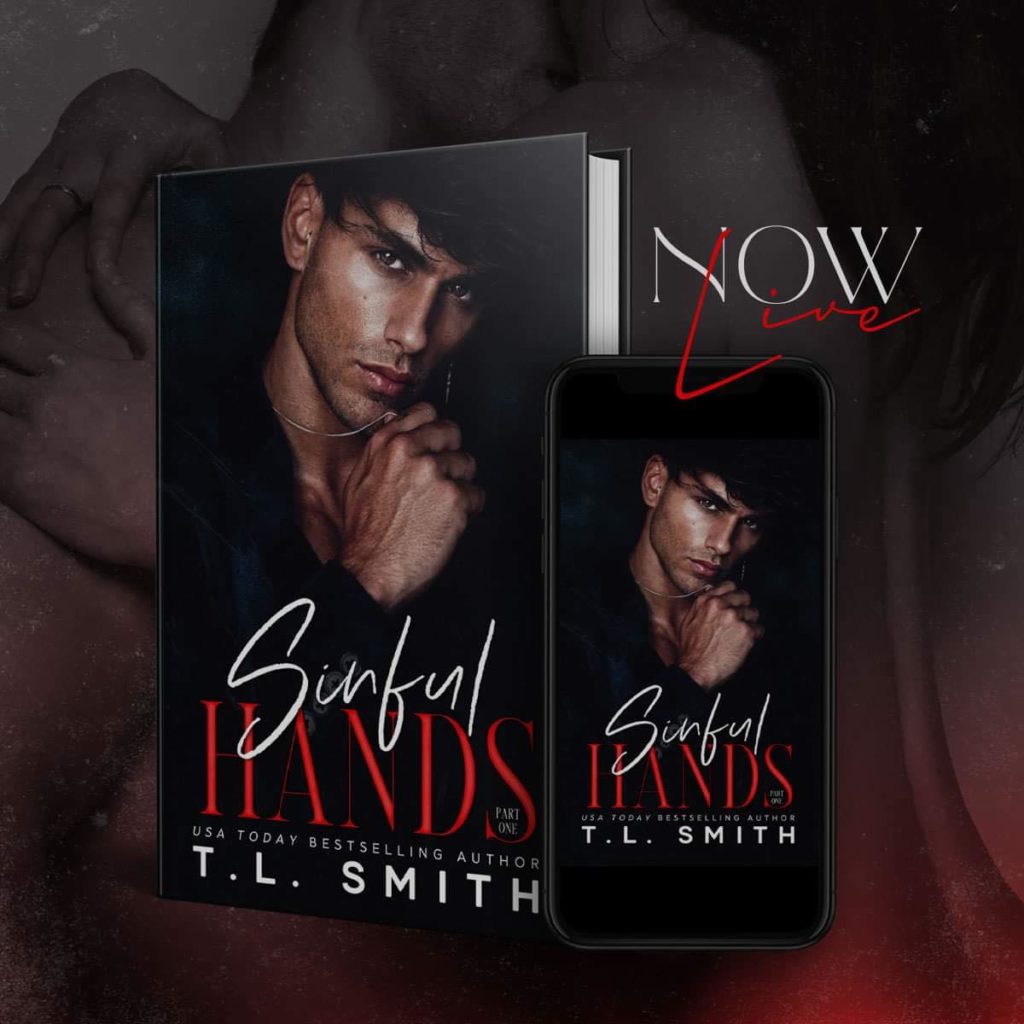 GIVEAWAY
To celebrate the release of Sinful hands, T.L. Smith is giving away a paperback and a Kate Spade bag. Stop by her Facebook page to enter:
https://www.facebook.com/authortlsmith
🖤Review🖤
Chanel is independent, feisty and owns the choices that she has had to make due to the challenges that life has thrown at her. When it comes to those she loves her loyalty and love knows no bounds and her need to protect her brother draws the attention of Lucas and she soon finds out he isn't about to just let her walk away.
Lucas is determined, dangerous and detached. His lifestyle is not conducive to allowing people close as not only is he cautious about those he trusts but they can be used against him. He is intrigued by Chanel in way he never expected and now he will do whatever is necessary to bend her to his will.
Chanel challenges him like no one else ever has and in spite of herself she is draw to his commanding ways. The chemistry between them is hot and the interactions intense which leaves us wanting more of them and their story.
ABOUT THE AUTHOR
USA Today Best Selling Author T.L. Smith loves to write her characters with flaws so beautiful and dark you can't turn away. Her books have been translated into several languages. If you don't catch up with her in her home state of Queensland, Australia you can usually find her travelling the world, either sitting on a beach in Bali or exploring Alcatraz in San Francisco or walking the streets of New York.
AUTHOR LINKS
FB Page | Instagram | BookBub | Reader Group | Amazon | Newsletter sign up | TikTok
Text Club: Text TLSmith to 312-728-8217 (US only for new releases of mine)