PROTECTOR by Lia Fairchild
Featuring Jackson and Catherine
Genre/Trope: Age-gap
AVAILABLE NOW!!! FREE IN KU!!!
https://geni.us/ProtectorAmazon
Add to Goodreads:
https://www.goodreads.com/book/show/60311996-protector
Salvation Society Author Page:
https://www.thesalvationsociety.com/books/author/lia-fairchild/
Blurb:
From the moment I laid eyes on Shay Cane, I knew she'd be trouble.
I swore I'd never work with another celebrity, but when Jackson asked me to protect her
from a stalker, I couldn't refuse.
I need to protect her.
Being near the beautiful, young woman is even more difficult than I imagined. No matter
how hard I fight to keep things professional, she gets under my skin, testing
me…tempting me.
And now I want her more than my next breath.
But I know all too well that distractions can get someone killed, and I won't risk Shay's
life.
How can I still keep her safe if she's in my arms…in my bed?
When she pushes me to my limits, and I break every rule as a protector, it might be the
mistake that costs us both everything.
Shay is a model who has attracted the attention of the wrong person and the concern is that this person's attempts are escalating so Brooks is hired to protect her. She understands the need for protection however she also wants to live her life and her attraction for Brooks is making a complicated situation even more complicated.
Brooks was chosen for this assignment as he has always managed to not cross the line from professional to personal with his client. Despite his attraction for her he knows the best way to keep her safe is abiding by those rules but that might be the one challenge he can't meet.
The suspense aspect of the story was intriguing, both characters and their backstories draw you in and there is a great group of supporting characters as well.
About the Author:
Bestselling author Lia Fairchild writes romance and women's fiction. Fans of her books praise her endearing, real characters who come to life in stories that will touch your heart. Fairchild is addicted to the warmth of Southern California and holds a bachelor's degree in journalism and a multiple-subject teaching credential. She is a wife and mother of two.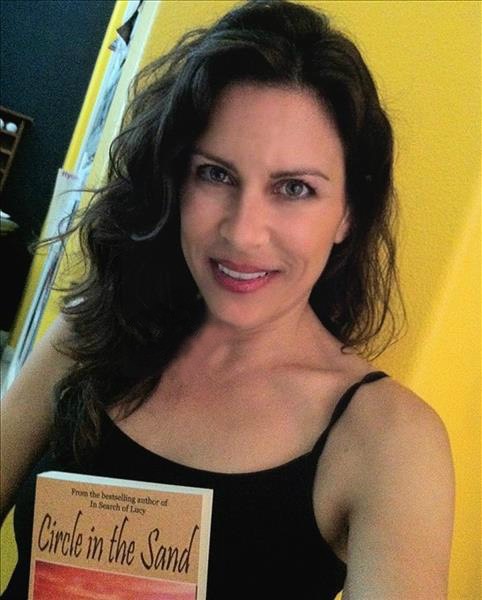 Connect w/Lia:
Website: http://www.liafairchild.com/
Amazon: http://amazon.com/author/liafairchild
Goodreads: https://www.goodreads.com/author/show/4671039.Lia_Fairchild
TikTok: https://www.tiktok.com/@lia.fairchild
Want to keep up with new books coming?
Sign up for the Live Alert ➜ geni.us/JoinSSociety
Hang out with us! ➜ geni.us/SSHangout