THESE DIRTY LIES (Darling Hill Duet #1) by L.A. Cotton
Release Date: March 15th
Genre/Tropes: High School Romance/Childhood Friends/Enemies to Lovers/Football Romance
AVAILABLE NOW!!!
Amazon US: https://amzn.to/3uMWQWl
Amazon UK: https://amzn.to/3LI4xU3
Apple: https://apple.co/3gPcaJL
Kobo: https://bit.ly/3gEPNqC
Add to Goodreads:
FREE PREQUEL!!!
These Dark Hearts: A Darling Hill Prequel!
eBook: books2read.com/TheseDarkHearts
Audio: bit.ly/TheseDarkHeartsAudio
Preorder These Dead Promises #2!!!
Release Date: April 19th
books2read.com/thesedeadpromises
Blurb:
From 𝘜𝘚𝘈 𝘛𝘰𝘥𝘢𝘺 and 𝘞𝘢𝘭𝘭 𝘚𝘵𝘳𝘦𝘦𝘵 𝘑𝘰𝘶𝘳𝘯𝘢𝘭 bestselling author L A Cotton comes a brand new angsty and gritty romance duet.
Harleigh Wren Maguire is broken.
At least, that's what it feels like, a puzzle whose pieces no longer fit right.
She knows one thing though: never trust your heart.
It won't lead you right, it'll trick you. Betray you. And in the end, it'll kill you.
Phoenix Wilder is angry.
At least, that's what it feels like, eating him up inside.
He knows one thing though: never trust your heart.
It won't fix things, it'll break them. Taint them. And in the end, it'll destroy them.
Once upon a time, Harleigh and Nix were everything to each other. They shared their secrets, their hopes and dreams.
But things are different now.
They're different.
And maybe everything they remember was nothing but a lie.
Harleigh was best friends with Nix and they were always there for each other through the ups and down of their less than idyllic pasts. When her life is turned upside down and she is taken from the only life she has ever known she still believed that Nix would be in her life even if it couldn't be the same way. Feeling lost and alone it starts a chain of events that will forever change her.
Nix felt abandoned by Harleigh and was devastated by what happened to his relationship with her. He is a complex character with a difficult past but when Harleigh comes back into his life he realizes that nothing is as it appears.
The characters of Harleigh and Nix are captivating as they take us on an emotional and angst filled journey. Although they may not have been together their hearts have always belonged together however finding their way back to each other will not be easy after all they have been through both as individuals and as a couple. I am looking forward to more of this fascinating couple.
About the Author:
Author of over thirty mature young adult and new adult novels, LA COTTON is happiest writing the kind of books she loves to read: addictive stories full of teenage angst, tension, twists and turns.
Home is a small town in the middle of England where she currently juggles being a full-time writer with being a mother/referee to two little people. In her spare time (and when she's not camped out in front of the laptop) you'll most likely find LA immersed in a book, escaping the chaos that is life.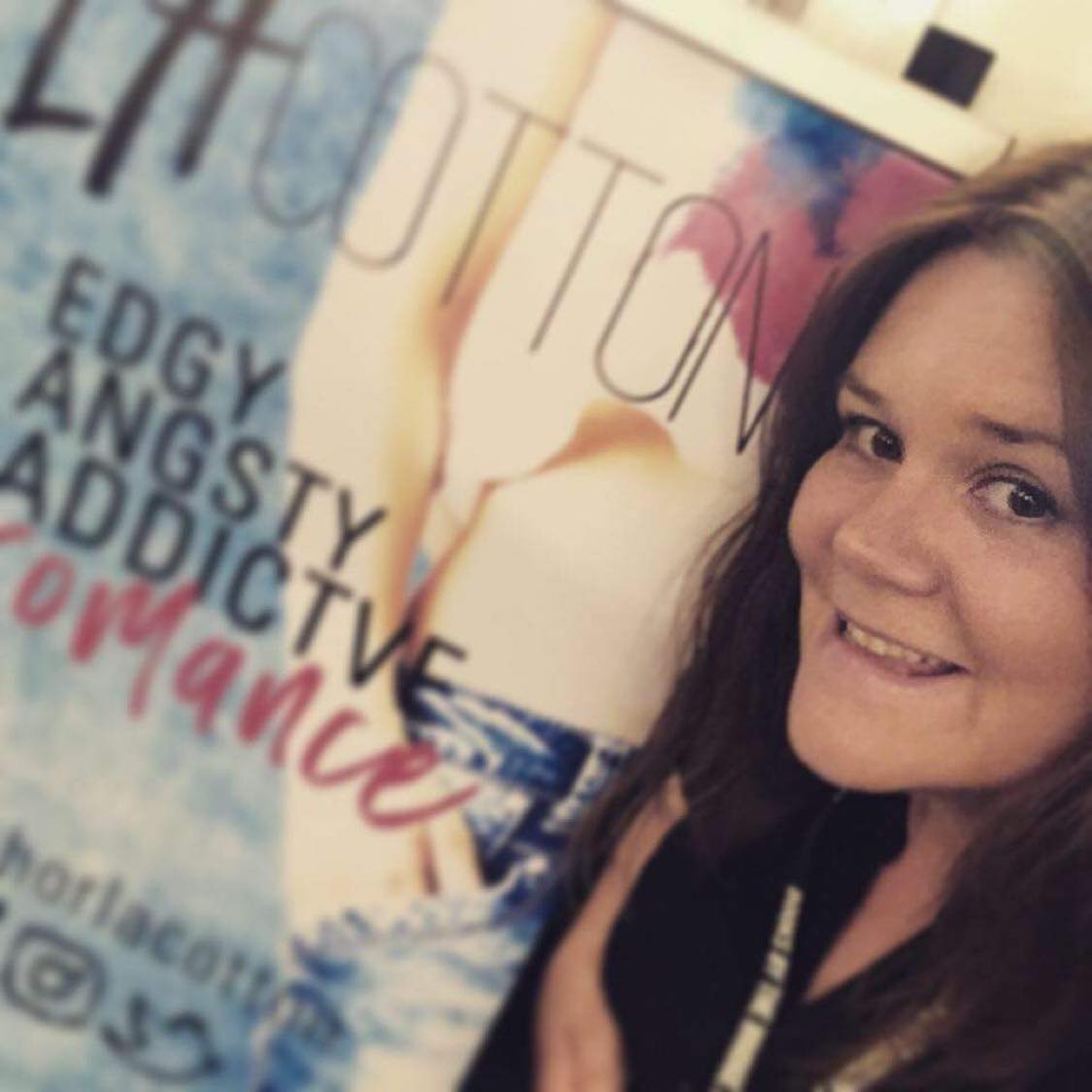 Connect w/L.A. Cotton:
Website: https://www.lacotton.com
Facebook: https://www.facebook.com/authorlacotton
Facebook Group: https://www.facebook.com/groups/LACottonReadersGroup
Twitter: https://twitter.com/authorlacotton
Instagram: https://www.instagram.com/authorlacotton
B+M: https://bookandmainbites.com/authorlacotton
Goodreads: http://geni.us/T95Lbk
Amazon: https://amazon.com/author/lacotton
Bookbub: https://www.bookbub.com/authors/l-a-cotton
TikTok: https://www.tiktok.com/@authorlacotton
NL Signup: lacotton.com/subscribe