SHUT UP AND KISS ME (Happy Endings Book 2) by Lauren Blakely
Release Date: March 25, 2022
Shut Up and Kiss Me by #1 New York Times bestselling author Lauren Blakely is NOW LIVE!!
Find out what happens when a scorching one-night stand between best friends absolutely, definitely shouldn't happen again…
Grab this sexy, emotional, friends-to-lovers romance TODAY!
AVAILABLE NOW!!!
✦ Audible ➜ Julia Whelan and Jason Clarke narrate this standalone!
Add to Goodreads:
https://www.goodreads.com/book/show/60183201-shut-up-and-kiss-me
Blurb:
A best-friends-to-lovers, second chance, only-one-bed-in-the room romance!
How to resist sleeping with your best friend when you're stuck in a hotel room with the charming, glasses-wearing hottie.
1. Slather your face in a grapefruit mask
2. Wear a big, fluffy robe
3. Make him do the same.
Oops. Too bad our libidos have other plans.
But after a night of epic, soul-shattering banging, I'll have to wrestle the sex genie back into the bottle the next morning when I get the big news. Nolan and I just landed a once-in-a-lifetime for our scrappy online restaurant review show. We're going to New York for a month and we'll be together in a hotel all the time.
I've already lost my best friend once, so I'll do whatever it takes to resist thoroughly delicious Nolan again.
Until I learn whatever it takes might cost me everything.
SHUT UP AND KISS ME is an MF, dual POV, friends to lovers, sexy, emotional standalone romance!
Emerson and Nolan have created quite the following when it comes to reviewing foods on their YouTube channel due to the chemistry between them and their differing opinions on food. They have the opportunity to take their careers to the next level by traveling to Vegas and NY, however that means remaining focused on the show and not the feelings that they have been denying they have for each other.
They are not only partners but best friends as well and they are concerned that crossing lines could impact both those relationships. The more time they spend together the more difficult it is to deny not only the chemistry but the escalating feelings between them as well and they must decide if the reward of being together is worth the risk.
Whether it comes to food or flirting the banter between them is humorous and the chemistry intense. I enjoyed seeing the relationship between them unfold and there is a great cast of supporting characters that make Emerson and Nolan's story even better.
About Lauren Blakely:
A #1 New York Times Bestselling, #1 Wall Street Journal Bestselling, and #1 Audible
Bestselling author, Lauren Blakely is known for her contemporary romance style that's
sexy, sweet, and witty. She also writes USA Today bestselling LGBTQ romance.
With fourteen New York Times bestsellers, her titles have appeared on the New York
Times, USA Today, and Wall Street Journal Bestseller Lists more than 100 times, with
more than 60 titles on the USA Today Bestsellers list alone. She's sold more than 4.5 million books. A Brown University graduate, Lauren likes dogs, cake and show tunes and is the vegetarian at your dinner party.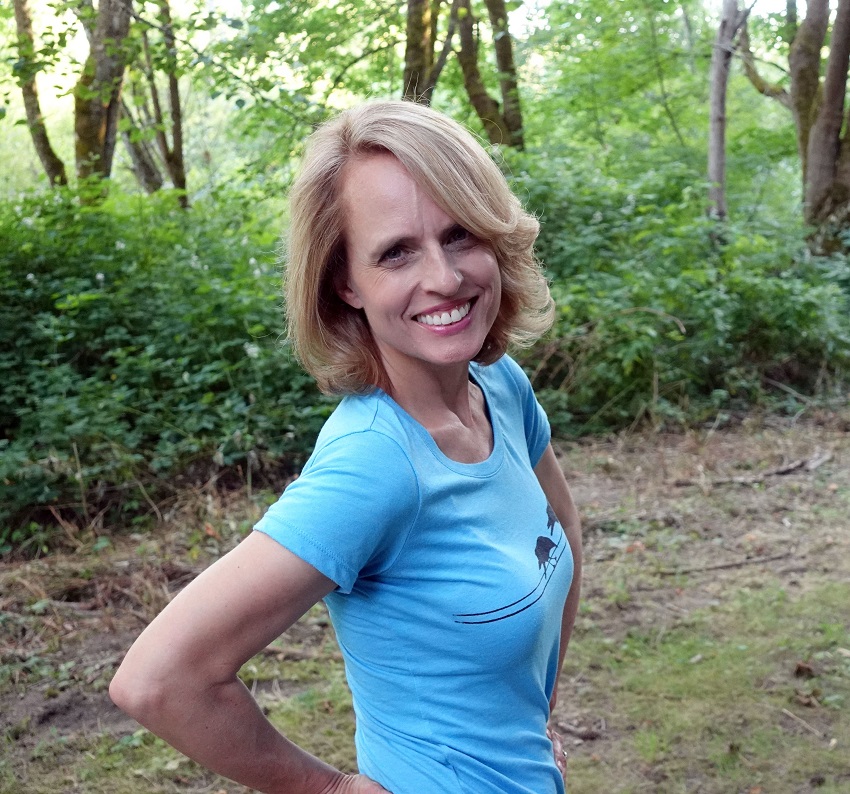 Connect w/Lauren:
Website: laurenblakely.com
NL Signup: http://laurenblakely.com/newsletter
Facebook: http://www.facebook.com/LaurenBlakelyBooks
Instagram: http://instagram.com/laurenblakelybooks
Twitter: http://twitter.com/LaurenBlakely3