KISMET (Happy Endings Book 3) by Lauren Blakely
Release Date: April 8th
KISMET, an all-new sexy standalone romance by #1 NYT bestselling author Lauren Blakely, is LIVE!!
This book comes fully equipped for your reading pleasure with a grumpy/sunshine office romance, secret gardens, knee-weakening kisses by the river, all the sexy times you crave, and a hero who loves books.
Find out what happens when your scorching hot one-night stand turns out to be the guy you're competing with for a new job TODAY!!
AVAILABLE NOW!!!
✦ Amazon ➜ http://blkly.pub/KindleKismet
✦ Apple ➜ http://blkly.pub/AppleKismet
✦ Nook ➜ http://blkly.pub/NookKismet
✦ Kobo ➜ http://blkly.pub/KoboKismet
✦ Google ➜ http://blkly.pub/GoogleKismet
✦ Audible ➜ http://blkly.pub/AudibleKismet
Julia Whelan and Shane East narrate this standalone!
Don't forget! 100% of all royalties from all eBook and paperback release day sales for KISMET will go to animal welfare groups in Ukraine that are working to house, feed, and care for animals affected by the ongoing crisis
Add to Goodreads:
https://www.goodreads.com/book/show/58310656-kismet
Check out the series!!!
https://laurenblakely.com/happyendings/
Add the series to Goodreads:
https://www.goodreads.com/series/320583-happy-endings
Blurb:
When a scorching hot one-night stand with a stranger turns into a deliciously forbidden office romance…
My first evening in London feels like kismet when I bump into a charming, book-loving Englishman, and by the end of the night, he's making me see stars. I'm floating when we make plans to meet again.
Then fate decides to pull a fast one on me.
Turns out my smoldering new lover is my red-hot competition, and we're vying for the same promotion at the elite auction house I crossed an ocean for.
If that's not enough, the hottie and I are forced to work together on a brand new collection.
Every. Single. Tempting. Day.
What's an American woman in London to do?
Staying far, far away would be the safe choice, especially when I learn about his past and how it mirrors mine.
But I don't always play it safe with my heart…
Contents Include: A grumpy/sunshine office romance, secret gardens, knee-weakening kisses by the river and a hero who loves books.
💋Review💋
Jo is happy with the life she has created in NY as she has a career she enjoys and has surrounded herself with a supportive group of friends. She has her reasons for not wanting to return to London however she agrees to go for her career. One night with a sexy stranger changes her outlook on being in town but finding out that he is not only her co-worker, but biggest competitor was a complication she wasn't expecting.
Heath's past has caused him to become withdrawn and closed off but one night with Jo brings up feelings he wasn't prepared for. He is drawn to her in a way that he hasn't felt for a long time but finding out they are working together they will need to decide what this means for them personally and professionally.
Fun and flirty I enjoyed watching Heath and Jo as the chemistry and connection between them was undeniable and that the best things in life are worth waiting for.
About Lauren Blakely:
A #1 New York Times Bestselling, #1 Wall Street Journal Bestselling, and #1 Audible Bestselling author, Lauren Blakely is known for her contemporary romance style that's sexy, sweet, and witty. She also writes USA Today bestselling LGBTQ romance.
With fourteen New York Times bestsellers, her titles have appeared on the New York Times, USA Today, and Wall Street Journal Bestseller Lists more than 100 times, with more than 55 titles on the USA Today Bestsellers list alone. She's sold more than 4.5 million books. A Brown University graduate, Lauren likes dogs, cake and show tunes and is the vegetarian at your dinner party.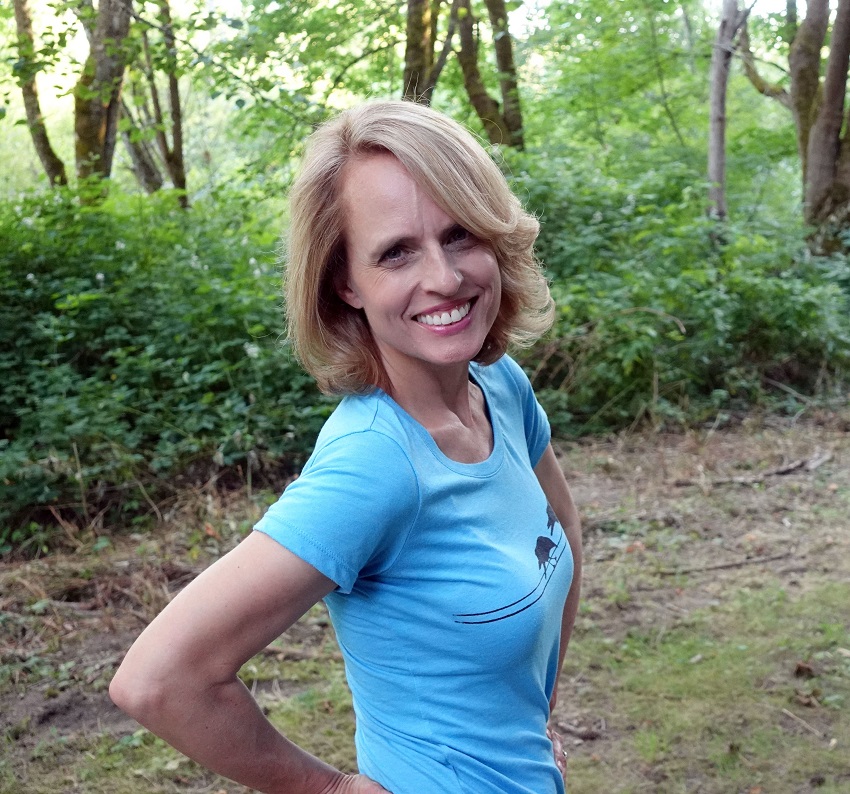 Connect w/Lauren:
Website: laurenblakely.com
NL Signup: http://laurenblakely.com/newsletter
Facebook: http://www.facebook.com/LaurenBlakelyBooks
Instagram: http://instagram.com/laurenblakelybooks
Twitter: http://twitter.com/LaurenBlakely3