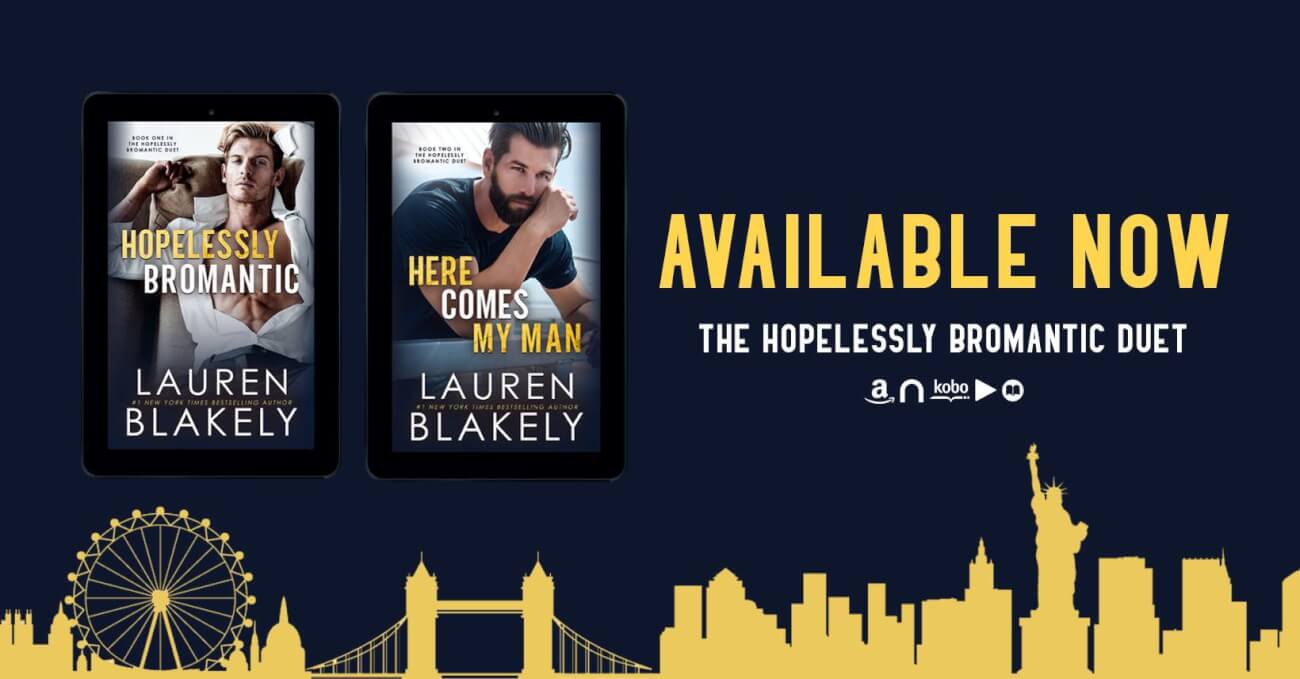 HERE COMES MY MAN
(The Hopelessly Bromantic Duet book 2) by Lauren Blakely
Release date: June 28th
From #1 NYT Bestseller Lauren Blakely comes a red-hot, enemies-to-lovers, fake boyfriend, second chance romance! HERE COMES MY MAN, the conclusion to the Hopelessly Bromantic Duet, is NOW LIVE!
AVAILABLE NOW!!
✦Amazon ➜ http://blkly.pub/AmazonMyMan
✦ Apple ➜ http://blkly.pub/AppleMyMan
✦ Google ➜ http://blkly.pub/GoogleMyMan
✦ Nook ➜ http://blkly.pub/NookMyMan
✦ Kobo ➜ http://blkly.pub/KoboMyMan
✦Audible ➜ http://blkly.pub/AudibleMyMan
Teddy Hamilton and Shane East narrate in duet with a full cast!
START THE DUET TODAY WITH HOPELESSLY BROMANTIC!!
https://laurenblakely.com/hopelesslybromantic/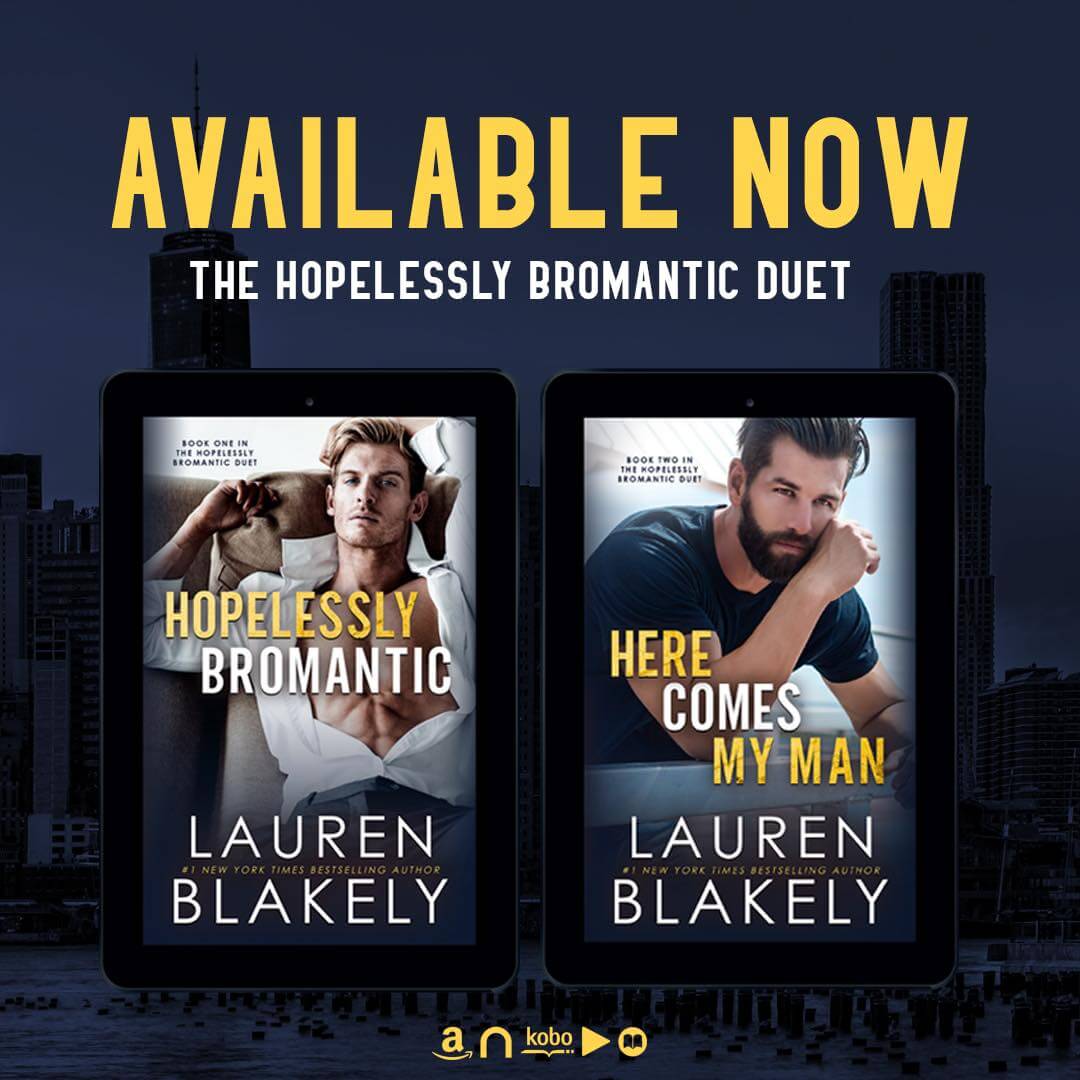 Add to Goodreads:
https://www.goodreads.com/book/show/59580810-here-comes-my-man
Blurb:
A red-hot, enemies-to-lovers, fake boyfriend, second chance romance, and the conclusion to the Hopelessly Bromantic Duet!
Let me just say this — fake dating the cocky movie star was not my idea. Especially since he's my former roomie and, gulp, my secret ex.
But my agent tells me I have no choice since I'm ridiculously overdue with turning in the next big blockbuster love story to my publisher.
Not to mention, ahem, writing it.
Falling for the smooth-talking English hottie once upon a time — fine, twice — were huge mistakes that I shouldn't repeat, but pretending to like the guy who broke my heart is my only chance at saving my job.
That is, as long as no one finds out that every date we go on, every smile we flash each other for the cameras, and every hot, desperate kiss on the streets of Manhattan is absolutely fake.
Except…it's not. At least for me.
And he can never know…
Contents Include: Snarky banter, sexy dates, hate s-e-x, seduction by a wordsmith, and two strong, stubborn, clever men determined to resist each other at all costs.
💛Review💛
Although the circumstances are different neither TJ nor Jude have prospered since their devastating breakup and they are about to find out that even if they thought they were done fate had other ideas. In order to save their respective careers TJ and Jude now find themselves pretending to be in a relationship but the only people they are fooling are themselves.
As much as they try to deny it the feelings between are more the intense and the chemistry between them burns brighter. As they face not only the challenges in the present but the pain from their pasts will they prove that the third time is the charm or are they destined for heartbreak once again?
Seeing the evolution of these characters and learning their backstory only makes us love them more as after all they have been through they learn to value what they share and realize that the only way for their love to thrive is with truth and honesty.
About Lauren Blakely:
A #1 New York Times Bestselling, #1 Wall Street Journal Bestselling, and #1 Audible
Bestselling author, Lauren Blakely is known for her contemporary romance style that's
sexy, sweet, and witty. She also writes USA Today bestselling LGBTQ romance.
With fourteen New York Times bestsellers, her titles have appeared on the New York
Times, USA Today, and Wall Street Journal Bestseller Lists more than 100 times, with
more than 60 titles on the USA Today Bestsellers list alone. She's sold more than 4.5 million books. A Brown University graduate, Lauren likes dogs, cake and show tunes and is the vegetarian at your dinner party.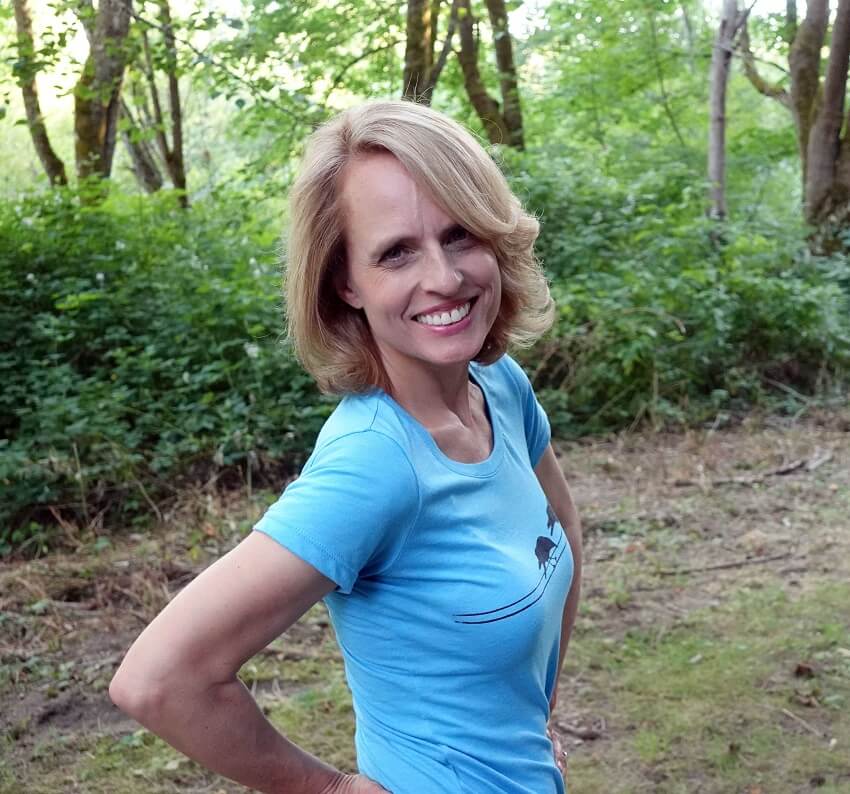 Connect w/Lauren:
Website: laurenblakely.com
NL Signup: http://laurenblakely.com/newsletter
Facebook: http://www.facebook.com/LaurenBlakelyBooks
Instagram: http://instagram.com/laurenblakelybooks
Twitter: http://twitter.com/LaurenBlakely3