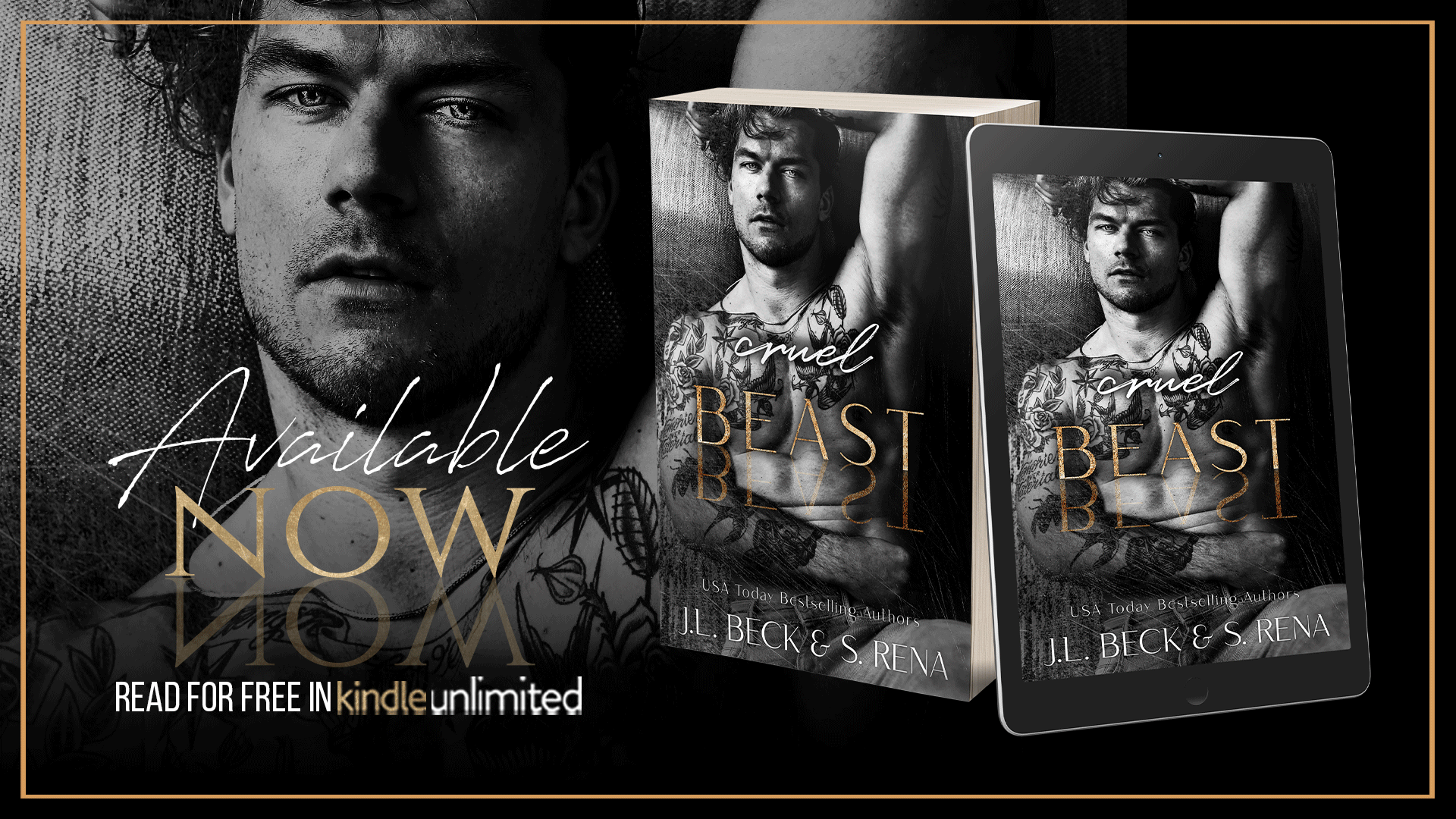 CRUEL BEAST by JL. Beck and S. Rena
Release Date: September 30th
Genre/Tropes: Dark Romance/ Stalker/ Mafia Romance
CRUEL BEAST, the first book in a brand-new duet, from JL Beck and S, Rena is NOW AVAILABLE!!
Grab your copy today!
Add to Goodreads:
https://www.goodreads.com/book/show/61057661-cruel-beast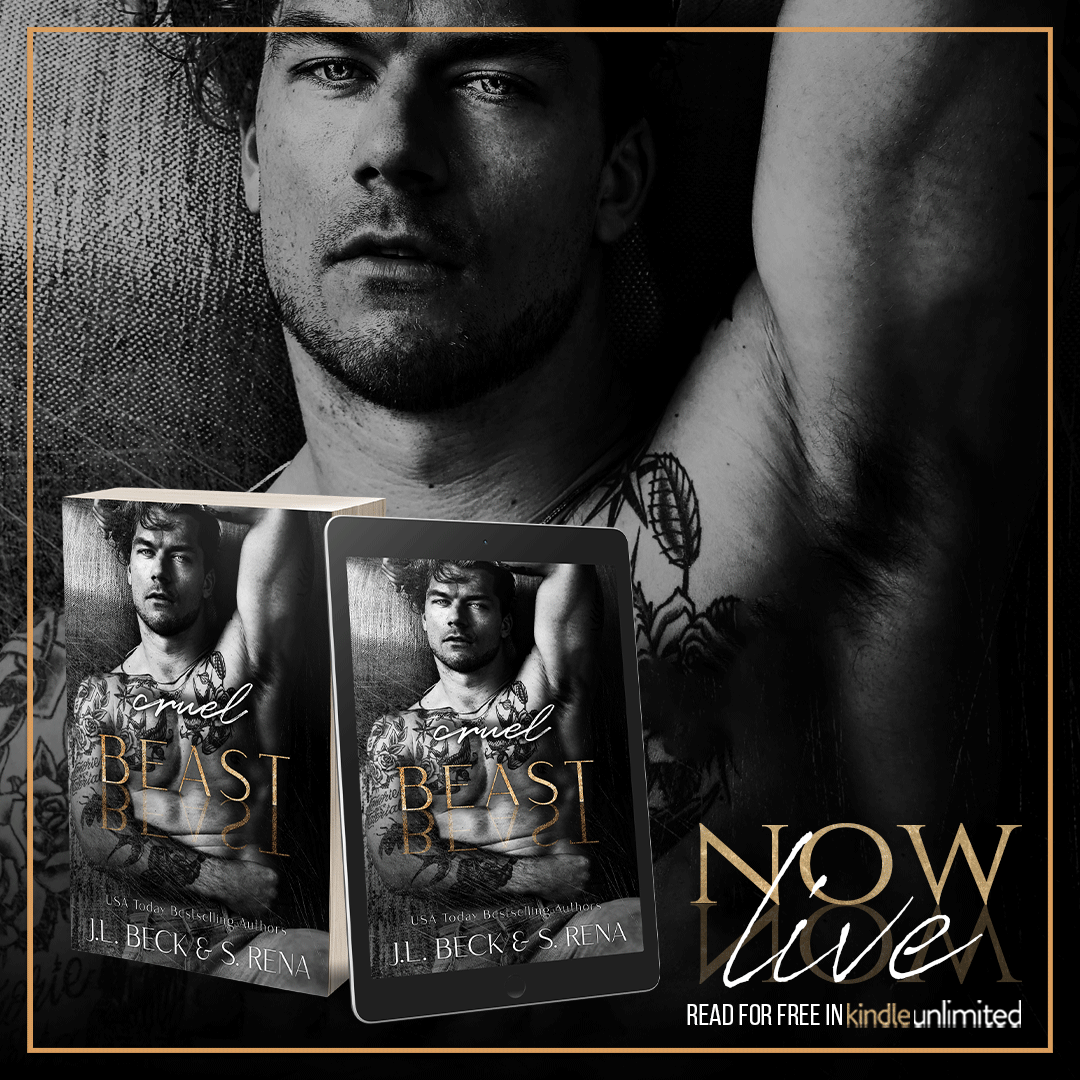 Blurb:
The second our eyes connected I felt the shift in the air.
The crackle of fire igniting between us.
He was dark, dangerous, and secretive.
He came into my life like a storm, ripping apart everything I believed in, everything I thought I knew.
With his mischievous smirk, stunning looks, and alluring behavior I should've ran as far away from him as I could.
But I was stupid. I trapped myself in his web. I thought I was safe with him.
Safe in his arms, safe from a past that refused to let go.
Turns out Christian Russo was the past I was running from, and my first mistake was ever thinking I could escape him.
*This is a dark stalker-mafia romance. It contains adult themes, and material that might be triggering to some readers.*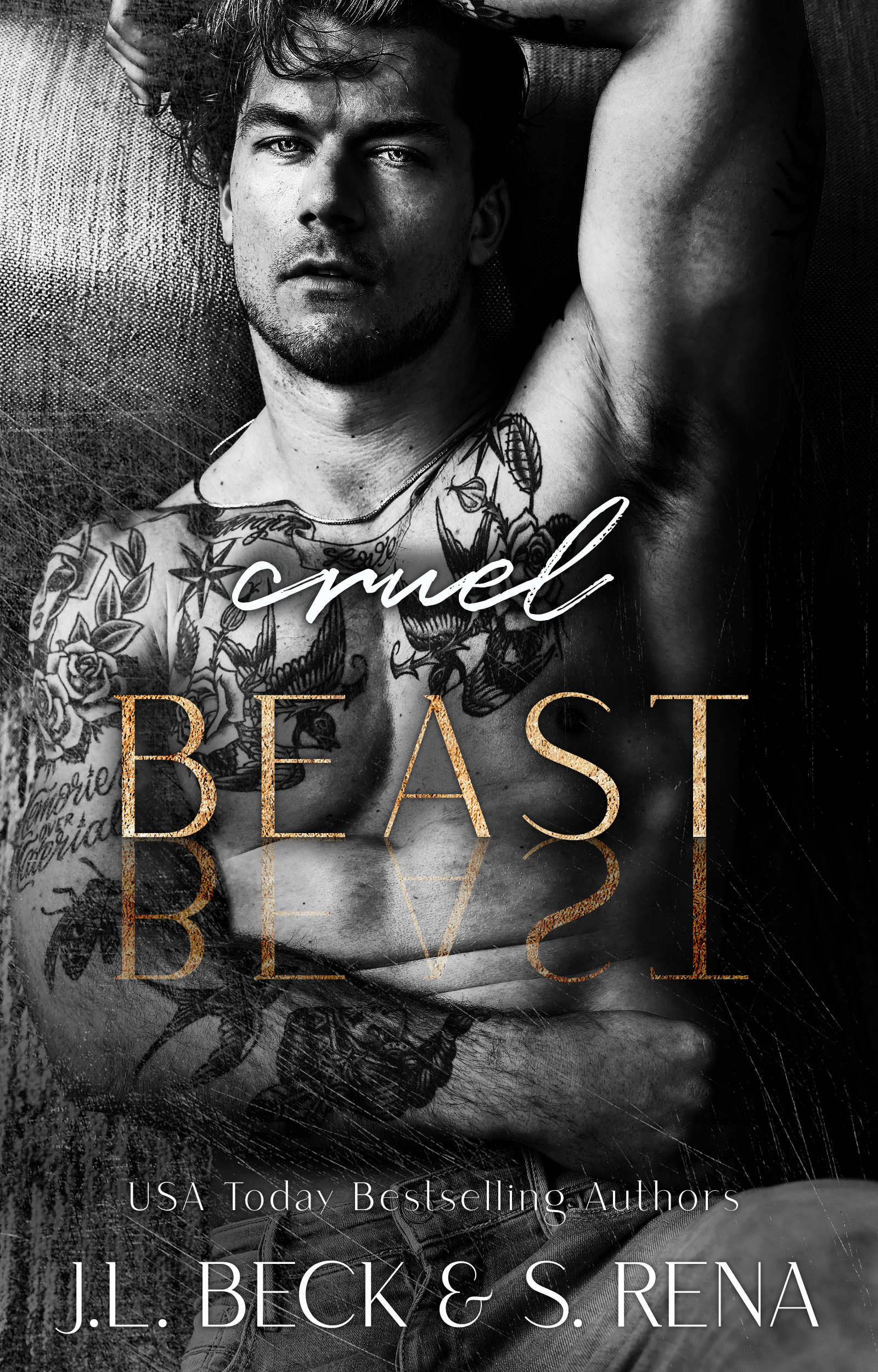 ★Review★
When Alicia finds herself in a difficult situation financially she agrees to deliver a package but this will either be the best or the worst decision she has ever made. Due to a case of mistaken identity she finds herself abducted and believes the only way to protect herself if by pretending to be the person they think she is.
Enzo lives a dark and dangerous life, so he has no difficulty taking advantage of the situation by kidnapping Alicia and using her as leverage. He certainly never expected to be attracted to her let alone find himself conflicted between loyalty to his family and his feelings for Alicia.
Enzo is a powerful man who is used to getting whatever he wants while Alicia isn't about to just accept her situation but with the secret between them you know you are in for a bumpy ride.
About JL Beck:
J.L. Beck loves good books, wine, and coffee. She's a lover of words and when she isn't writing you can find her working on her newest book baby. She started her publishing journey back in 2014 and hasn't stopped writing since. Living in Wisconsin with her husband, two kiddos, and dogs she wouldn't trade them for anything. Well, maybe…
Connect with JL Beck:
Facebook: https://www.facebook.com/AuthorJLBeck/
Instagram: https://www.instagram.com/authorjlbeck/
Amazon: http://amzn.to/2srbge9
Bookbub: http://bit.ly/2tOVZl8
Goodreads: https://www.goodreads.com/author/show/8425041.J_L_Beck
Bleeding Heart Book Club Group: http://bit.ly/2sWljZG
Beck and Hallman Facebook Page: https://www.facebook.com/beckandhallman
Subscribe to Beck & Hallman's Newsletter: https://mailchi.mp/c588f427a88d/newslettersignup
About S. Rena:
Rena (Sade Rena) is a USA Today Bestselling Author of Dark Contemporary and Dark Paranormal Romance.
As with her contemporary titles, Sade enjoys spinning tales that are angsty, emotional, and sexy. But because she loves a villain just as much as she loves a hero, she also writes dark, diverse characters who are flawed and morally grey.
Connect with Sade:
Website: https://www.saderena.com/
Facebook: https://m.facebook.com/saderenawrites
Instagram:
https://instagram.com/saderenawrites
Bookbub: https://www.bookbub.com/profile/sade-rena
Goodreads: https://www.goodreads.com/author/show/14040377.Sade_Rena
Amazon: https://www.amazon.com/S-Rena/e/B08FMY1LQX/