When there is Love at Sea, can they overcome their secrets and have a future together? Sebastian Greer isn't on this cruise for fun and games, he's here to catch a cheater. However, the more time he spends with his target, Zoey Anderson, he unexpectedly catches feelings for her but when the truth is revealed, he can't get off of the ship fast enough. Fans of forbidden romances will enjoy SICK OF THIS SHIP by Mari Sol, a sexy enemies to lovers romance.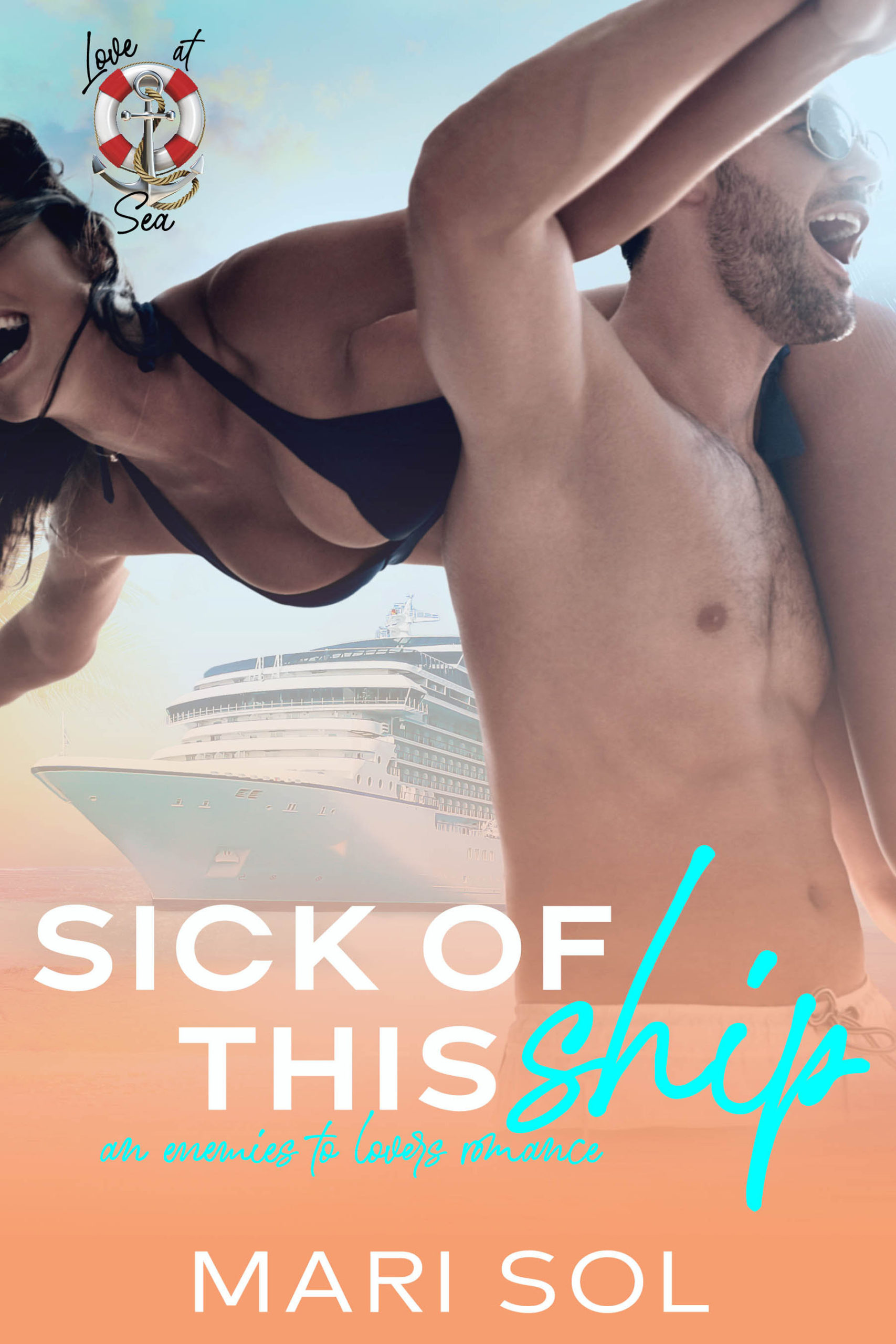 Zoey

I would do anything for my sister. That includes pretending to be her on a cruise so she can stay behind and spy on her cheating husband.

My job? Take over her Instagram and enjoy myself.

But my tropical holiday becomes anything but relaxing, once I meet Sebastian Greer. Pain in the ass extraordinaire. A desperate man who can only be looking for one thing – to hook up with all the single women he can find on the ship.

Unfortunately, Sebastian seems to be everywhere I go. And the thing is, the more I run into him, the more I realize that maybe I was wrong about him after all.

Sebastian

Seducing a beautiful woman on a cruise? Sounds like a dream come true, right?

Wrong.

I'm not here to fall in love or even hook up. I'm here to catch a cheater.

That's right, my boss thinks his wife is unfaithful, and it's my job to prove it.

There's just one problem…the more I get to know my target, the harder I find it to fight these unexpected feelings for her.

When she confesses that she's not who I think she is, I'm pissed – even though I've been lying to her too.

With tensions flying high, we're both sick of this ship. The end of the cruise can't come soon enough. But after we disembark, no matter how much I want to forget her, I can't. The question remains: could we overcome our secrets and have a future together, or did our ship already sink?

Sick of This Ship is an enemies-to-lovers romance, part of the Love at Sea multi-author series. Get ready to set sail through the Caribbean on Festival Cruises' most alluring voyage with eight of your favorite authors – happily ever after guaranteed!

Experience everything the Love at Sea series has to offer. From speed dating to masquerades, guests are sure to enjoy the hot days and steamy nights. Explore hidden waterfalls, swim with dolphins, and watch as eight couples find their forever on the open ocean.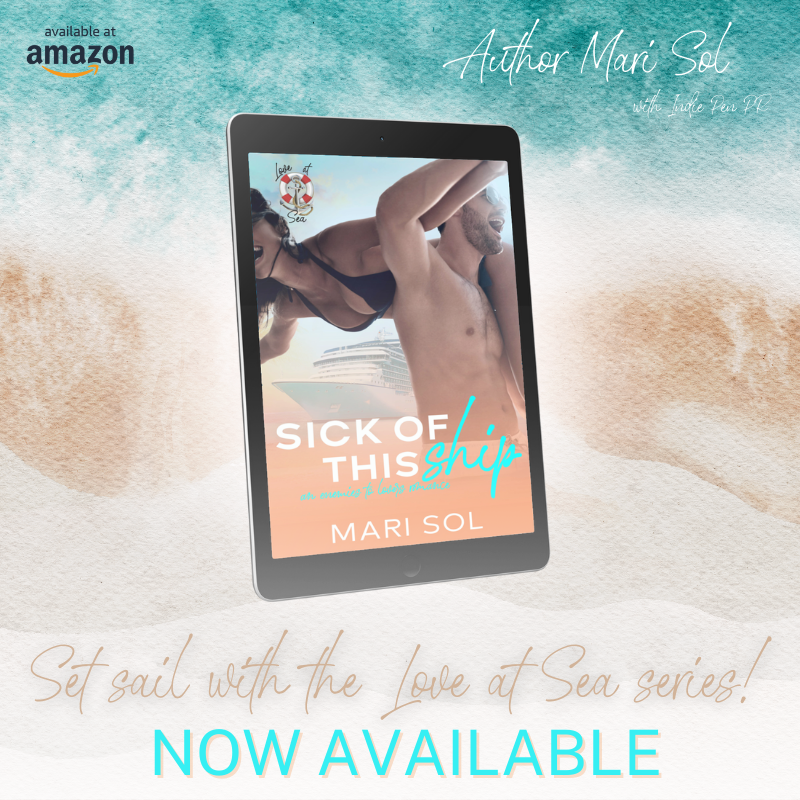 Excerpt
Copyright 2022 @Mari Sol
"Please, I need you, Zoey," Anna says again. "I wouldn't ask if this wasn't completely urgent."
"Anna, you ask me literally every time you need anything." I cross my arms, trying hard not to smile as my sister gives me her sweetest of puppy looks.
"You love helping me." She pats my hair. You would never guess she's the older sister here. But she's not wrong. She's my universe. I am here for everything she needs, no questions asked. I learned my lesson back when we were young. The one time it mattered, I wasn't there for her, and it shattered everything. I'll never make that mistake again.
"What if I help you back home in LA? We could figure out what Mike is up to together. Girl power. Sisterhood of the traveling penis. All that."
"Zo, the cruise is where I need the help," Anna says. "You can easily pass as me in photos that aren't close-ups. Keeping my Instagram full of cruise shots is the perfect distraction for Mike while I follow him around LA."
"I'll help you however I can, but I would be most useful on land."
"I know you hate even the thought of a cruise. But think of it this way. It'll be much better than lying around watching TV in your tiny apartment back in LA while you rest your ankle. I'm pretty sure you had no other plans next week."
"There's plenty to do in LA, even with a sprained ankle."
"You're supposed to be resting, not running all over. At least on a cruise you can lounge at the pool, have all your meals taken care of, and beach it up in each port of call."
I let out a long sigh. I hate that she's right. Being marginally injured is the most boring possible status to have. I can sort of do everything, but I'm not supposed to do anything. It's killing me. But if I still can't run, jump, or climb at high speed after the break in filming for our big Meghan Marconi action thriller? That would be worse. That would jeopardize my entire career as a stunt double.
"I… but…" There has to be a reason I shouldn't go on the cruise. I mean, I've summited Mount Kilimanjaro, sky-dived Interlaken, scaled El Capitan with my bare hands, and flipped a car off the London Bridge. Can you imagine me sitting around eating buffet with a bunch of retirees? "I was going to do a lot of upper body training at that new gym near the studio next week."
"So were you planning to seduce a certain someone who's been talking up his membership there?" Anna purses her lips.
"No." I glare at her. "I'm not into Grant. I mean, whoever you're talking about."
"Why don't you invite him to come on the cruise?" Anna cocks her head, one eyebrow raised.
"It's easy enough to transfer a cruise ticket to someone else. I can give him Mike's. A free trip with my gorgeous sister? Come on, he'd go."
I could laugh. Anna knows I'm incapable of inviting a man to coffee, let alone a cruise. And a seduction at sea, by me?
"I am not inviting Grant Kevlar! We only met a month ago, in this very trailer. He would never go on a Caribbean Cruise with me, even if it's free."
"Who says I wouldn't go on a free Caribbean Cruise with my new BFF?" Jamie Von Burger, my favorite hair stylist of all time- who I also met a month ago in this trailer- blows in the door, wet as a sewer rat. Jamie drops his umbrella, and water sprays the room. "I'm dying to get out of this Louisiana swamp. Please tell me you weren't making up the idea of a jaunt to the Caribbean. I want to drink Piña Coladas in the sun with you, babes."
Jamie air-kisses my cheek and his beard tickles my skin, while his long flowing locks cascade forward in a silken waterfall. "We're a dream team. Think of the boys we could slay."
Of course, at this very moment, in walks Grant Kevlar himself. Upon hearing Jamie's words, he raises his eyebrows at me, a delectable smile playing over his soft lips. My heart stutter-stops. He's the stunt double to the hunkiest of hunky actors, Zander Zane, but somehow, he's much darker and sexier than his silver screen counterpart could ever be. I'd so go on a cruise if he was there. Even though I'd never admit it, maybe a small part of me hoped I'd bump into him at a certain LA gym.
"Jamie and Zoey are taking a Caribbean Cruise next week." Anna smiles. Jamie widens his eyes at her. I narrow mine. That little skunk.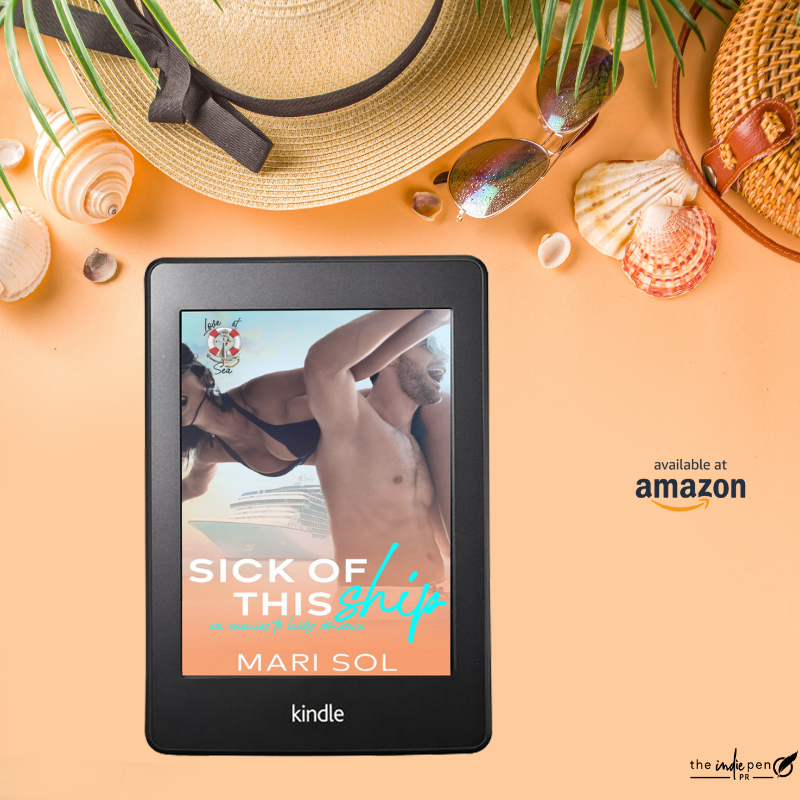 ⚓️Review⚓️
Zoey will do anything for her sister Anna and that includes going on a cruise that Anna and her husband had planned so that her sister can confirm her suspicions that her husband is cheating on her. What she hadn't excepted was to draw the attention of a fellow passenger who has an agenda of his own.
Sebastian is looking forward to a new employment opportunity but first his new boss has convinced him to go on a cruise and confirm if his wife is cheating on him. The mayhem begins when the woman he is spending time with is not his boss's wife but his sister-in-law pretending to be his wife instead.
Secrets, surprises and humor as Zoey and Sebastian are brought together under less-than-ideal circumstances as they try to determine what is real and what is make-believe.
About Mari Sol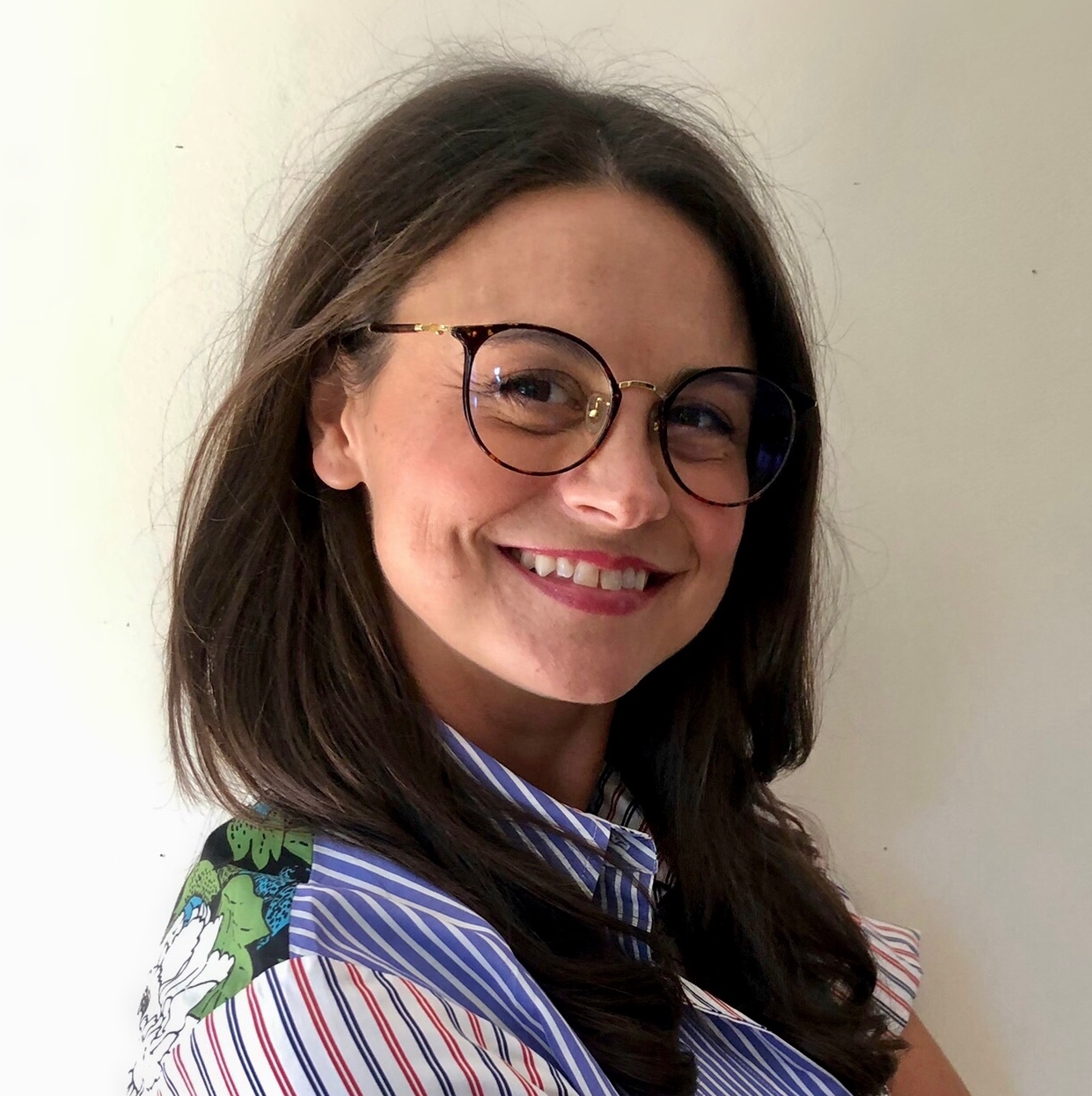 Mari Sol writes romantic comedy that's been described as somewhere between Hallmark movies and the SNL skits about Hallmark movies. Her capable, assertive, and sometimes sarcastic female leads are adventurous and quirky, and the men who fall for them are absolutely worth your (er, their) time. Her Halloween book, "Romance is Dead" hit #6 on Amazon for Holiday Romance and features a very cinnamon-roll hero.
As most people do, Mari started writing Rom Coms when she was a stressed out corporate director and needed the escape. Her books will send you somewhere fun, like a tropical beach (or a haunted theme park) for some relaxing self care time. She loves the juicy bits – yes, all the bits – but she believes in making healthy relationships hot, so her juice will be made with kale, and probably a cucumber or two.
If you want to know why you can trust her expertise in the romance and comedy departments, sign up to get her emails, and she'll share at least a few spicy secrets.
Find her online at www.marisolwrites.com. (Pst! There's a free, steamy Rom Com waiting for you there.)
Follow: Facebook | Twitter | Instagram | TikTok| Goodreads | BookBub | Website | Newsletter | Amazon
About The Love at Sea Series

Get ready to set sail through the Caribbean on Festival Cruises' most alluring voyage with eight of your favorite authors – happily ever after guaranteed!
Experience everything the Love at Sea series has to offer. From speed dating to masquerades, guests are sure to enjoy the hot days and steamy nights. Explore hidden waterfalls, swim with dolphins, and watch as eight couples find their forever on the open ocean.
Each story features a brand new couple and a fun trope from our amazing line up of authors including: Kate Stacy, HM Thomas, Mari Sol, S.A. Clayton, T.L. Anderson, Karigan Hale, Susan Renee, and A.M. Williams.
This promotional event is brought to you by The Indie Pen PR