TWO A DAY by Lauren Blakely
Release Date: October 14th
NEW RELEASE ALERT!
TWO A DAY from #1 NYT bestselling author Lauren Blakely is NOW LIVE!
Make sure to grab this all-new sexy, feel-good escape of an MF sports romance TODAY!!
DOWNLOAD TODAY ON ALL VENDORS!
This title will be going into KU NEXT WEEK!
✦ Amazon ➜ http://blkly.pub/AmazonTwoADay
✦ Apple ➜ http://blkly.pub/AppleTwoADay
✦ Nook ➜ http://blkly.pub/NookTwoADay
✦ Kobo ➜ http://blkly.pub/KoboTwoADay
✦ Google ➜ http://blkly.pub/GoogleTwoADay
✦ Audible ➜ http://blkly.pub/AudioTwoADay
Narrated by Jason Clarke and Rose Dioro!
Add to Goodreads:
https://www.goodreads.com/book/show/60774886-two-a-day
Blurb:
Look, I had a rough week at work. So I put on a bikini and escape to the beach, where I wind up rescuing the city's hot new quarterback from a rogue paddleboard, and then he rescues me that night from a s-e-x drought.
Hello O-Town. Nice to see you!
The charmer with the magic hands wants another date too, and I say yes so fast.
But the thing is I'm the team lawyer for The Mercenaries. And the morning after the sexiest night of my life, I find out the guy I plan to see again was just traded to our team.
Dating the brand spanking new star quarterback?
Off-limits.
Especially when my boss blindsides me with this twist – I'm in charge of managing his reputation.
I really shouldn't invite him over late tonight then.
Truly, I shouldn't.
Contents include: sex hacks, text snafus, bedroom dares, major league dirty talking, and twists you won't see coming in this sexy sports romance.
🏈Review🏈
Drew is a professional football player who wants to forget about the less than stellar day he had but his bad day is about to become worse until Brooke comes to his rescue. Brooke is going through a difficult time of her own but when she arrived at the beach, she never expected it to end in a steamy afternoon at the beach that she wants to repeat.
The only problem is that they not only find themselves working for the same team but having to work together. A relationship between them is off limits but how can something that feels so right be wrong?
Drew was the perfect mix of sweet and sexy and is the perfect match for Brooke's feisty personality. Witty banter, hot chemistry and two people who realize that some risks are worth the reward when it comes to love.
About Lauren Blakely:
A #1 New York Times Bestselling, #1 Wall Street Journal Bestselling, and #1 Audible
Bestselling author, Lauren Blakely is known for her contemporary romance style that's
sexy, sweet, and witty. She also writes USA Today bestselling LGBTQ romance.
With fourteen New York Times bestsellers, her titles have appeared on the New York
Times, USA Today, and Wall Street Journal Bestseller Lists more than 100 times, with
more than 60 titles on the USA Today Bestsellers list alone. She's sold more than 4.5 million books. A Brown University graduate, Lauren likes dogs, cake and show tunes and is the vegetarian at your dinner party.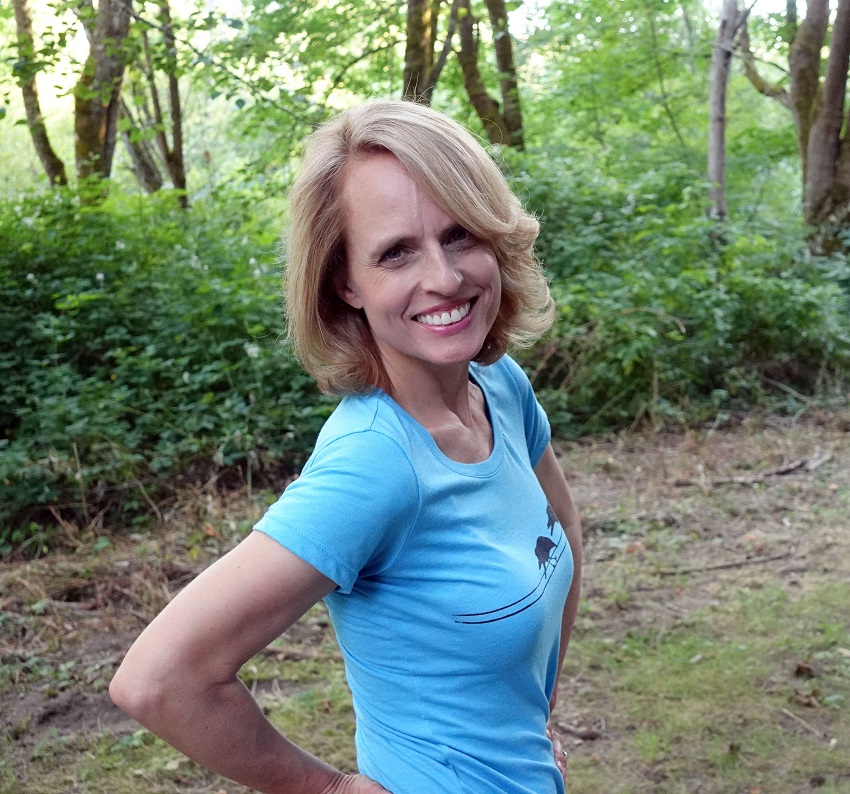 Connect w/Lauren:
Website: laurenblakely.com
NL Signup: http://laurenblakely.com/newsletter
Facebook: http://www.facebook.com/LaurenBlakelyBooks
Instagram: http://instagram.com/laurenblakelybooks
Twitter: http://twitter.com/LaurenBlakely3
Tik Tok: https://www.tiktok.com/@laurenblakelybooks