Title: Stranded with the One
Author: Darby Blake
Genre: Contemporary Romance/ Christmas Themed
Release Date: December 6, 2022
Hosted by: Buoni Amici Press, LLC.


Holly Saint and Christian Lane grew up together and were best friends until he fell in love with someone else. Now, years later they find themselves stranded—both trying to get back to their hometown for Christmas, that's if Jack Frost will allow them.
AMAZON | APPLE BOOKS | NOOK | KOBO |
❄️Review❄️
Holly fell in love with her best friend Christian when they were in high school however she couldn't bear to see him with another so she cut off all contact until a chance meeting at the airport years later.
When Christian sees Holly at the airport the one thing he does know is he isn't about to let her just walk out of his life for the second time. When weather leave their plane grounded, they embark on a road trip that will change everything.
Holly and Christian have always belonged together, and they take us on a hot and heartwarming journey as they try to find their way back to each other.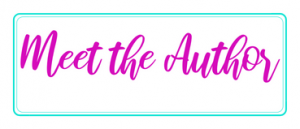 About Darby:
Darby Blake is a pen name for New York Times Bestselling Author Heidi McLaughlin. Darby's first novel, EVERYTHING WE ARE, co-written with her best friend, is due to be released in June 2022. Learn more about Darby by visiting darbyblake.com
Newsletter: https://www.subscribepage.com/darbyblakenewsletter
Website: https://darbyblake.com/
Facebook: https://www.facebook.com/darbyblakeauthor
Instagram: https://www.instagram.com/darbyblakeauthor/