Title: Love in Print
Author: Darby Blake
Genre: Contemporary Romance/Valentine Romance/Holiday Romance
Book Tropes:
✔ Accidental Meeting
✔ Insta – attraction
✔ Single Dad
Release Date: January 24, 2023
Hosted by: Buoni Amici Press, LLC.


Maisie Hoffman's living an ordinary life until her meet cute happens at the grocery store. Before she can muster the courage to introduce herself and find happiness in the cereal aisle, a blunder turns into embarrassment and her one true love disappears.
Rhys Wainwright III has always felt he's unlucky in love until he comes across the Missed Encounters section of his local newspaper and reads about a woman looking for the man of her dreams who she lost in the grocery store. Could it be?
Is Rhys the man Maisie conked heads with?
Is Maisie the frazzled cutie he winked at?
There's only one way for either of them to find out.

Available in Kindle Unlimited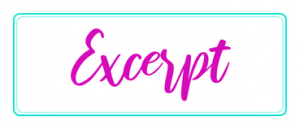 Read an excerpt from Love in Print:
Maisie couldn't take her eyes off him, even if it was his backside, no matter how hard she tried. He had on a darker than royal blue, but not quite navy suit, with a red tie. His presence screamed power and her lady bits begged her to chase after him.
So she did.
Maisie followed him down the aisle, ditched the junk food and tampons on the closest shelf, and straightened out her clothes. When he stopped, she leaned to the side and took stock of what he had in his cart: apple and orange juice, vegetables for a salad, and a loaf of bread. This man ate healthily. Unlike Maisie and Dorian, who liked to binge on ice cream and whatever sweets they could get their hands on.
He turned around and smiled at Maisie. She froze and may or may not have smiled back. For all she knew it was a half grin that made her look constipated. She turned and looked at the shelf. They were in the canned veggies section. Maisie reached for a can of creamed corn. It was something she hadn't eaten since she was a child but in that moment, she found it to be the most interesting can she'd ever seen in her life.
Out of her peripheral vision, she saw her man move, and she followed, like the stalker she was. Maisie needed a moment or ten to muster up enough courage to speak to him. Her heart was beating wildly as she thought about what she would say and how he would respond.
💚Review💚
When Maisy sees Rhys in the grocery store the sparks fly however she is second guessing her first impression and isn't sure if she will ever see him again. When her best friend convinces her to publish their encounter in the hopes that he will see it and show up at a prearranged place she has her doubts.
Rhys is a successful man who is used to being pursued for what he can for someone rather than for the man he is. When he sees the ad he is convinced to at least go and confirm if it is the same woman he hasn't forgotten and it might just be the best decision he ever made.
This story is sure to bring a smile to your face as it was equal parts heartwarming and fun as an unlikely encounter turns into the love of a lifetime.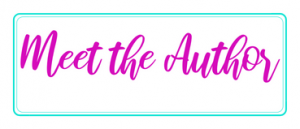 About Darby:
Darby Blake is a pen name for New York Times Bestselling Author Heidi McLaughlin. Darby's first novel, EVERYTHING WE ARE, co-written with her best friend, is due to be released in June 2022. Learn more about Darby by visiting darbyblake.com
Bookbub: https://www.bookbub.com/authors/darby-blake
TikTok: https://www.tiktok.com/@darbyblakeauthor