EMPIRE OF LUST by JL. Beck
Book 1 of the Empire Series
Release Date: April 2, 2023.
Genre/Tropes: Best Friends Dad, Mafia, Billionaire, Age Gap
CHECK OUT THIS CAPTIVATING COVER!!
EMPIRE OF LUST, book 1 of The Empire Series, by JL Beck is coming April 2nd!!
Preorder this all-new Mafia Romance TODAY!
Add to Goodreads:
https://www.goodreads.com/book/show/75589723-empire-of-lust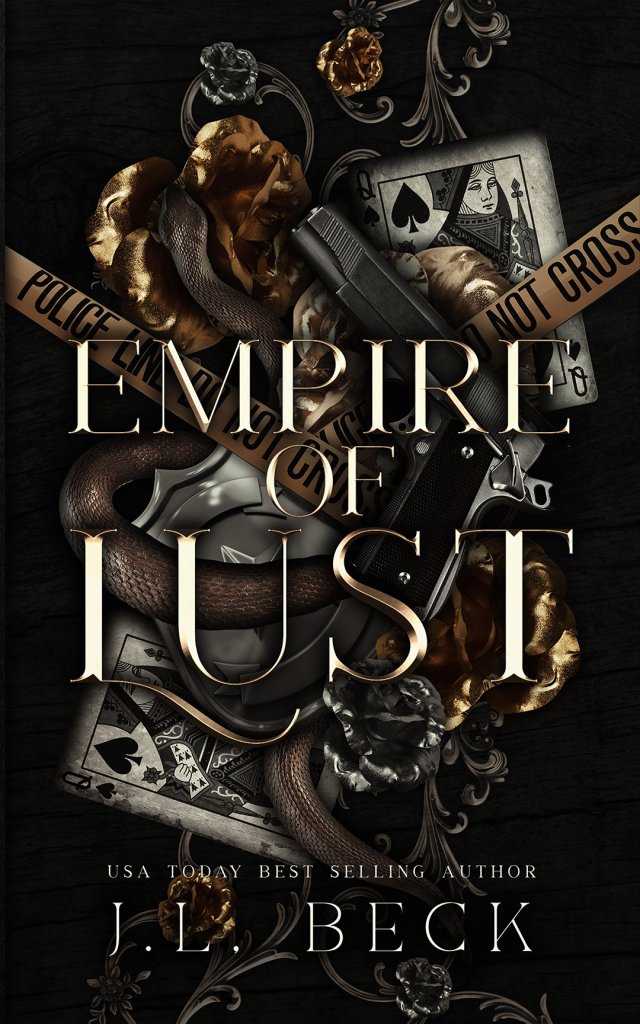 Blurb:
I've loved him since I was sixteen, what happens when he sees me as the woman and not the little girl.
I made a mistake.
At sixteen years old I fell for the wrong man.
Callum Torrio.
Ruthless billionaire. Dangerous villain. My best friend's father.
At twenty one I gave up hope that he would ever notice me.
He's twenty years older than me, and an arms dealer for the mob.
The smart choice would be to forget he ever existed.
But that's not possible.
His icy blue gaze, sculpted physique, and huge rough hands play a vivid part in my dreams.
Then one night everything changes
Every fantasy I ever had he brings to life.
Dominant and possessive he praises and worships me.
He makes me feel like a woman when all my life I've felt sheltered and controlled.
But Callum has dark secrets, and a past that refuses to let go.
I knew he was a bad man but I never would have anticipated this…
**This book is not a standalone and the first in a three book series. It contains dark themes, and things that may be triggering to some readers. Also it's a DARK romance. Please do not read if you don't like possessive, controlling, antiheroes.*
About JL Beck:
J.L. Beck loves good books, wine, and coffee. She's a lover of words and when she isn't writing you can find her working on her newest book baby. She started her publishing journey back in 2014 and hasn't stopped writing since. Living in Wisconsin with her husband, two kiddos, and dogs she wouldn't trade them for anything. Well, maybe…
Connect with JL Beck:
Facebook: https://www.facebook.com/AuthorJLBeck/
Instagram: https://www.instagram.com/authorjlbeck/
Amazon: http://amzn.to/2srbge9
Bookbub: http://bit.ly/2tOVZl8
Goodreads: https://www.goodreads.com/author/show/8425041.J_L_Beck
Bleeding Heart Book Club Group: http://bit.ly/2sWljZG
Beck and Hallman Facebook Page: https://www.facebook.com/beckandhallman