Title: Declan: A Reverse Age Gap, Single Parent Romance
Author: Laramie Briscoe
Genre:New Adult, Contemporary Romance, Single parent and Reverse age-gap
Release Date: March 24, 2023
Normal Cover
Photographer: Wander Aguiar
Model: Brooke
Alternate/Discreet Cover
Cover: Tall Story Designs/Ben Ellis
Hosted by: Buoni Amici Press, LLC.

My sister's best friend has always taken my breath away…
Declan Tennyson
At twenty-two most guys my age are living it up. Swiping left and right, trying to find what's good for the night, instead of what's good for life.
Me? I have one of the best examples to follow. Trick and Hadley Tennyson are still in love twenty-plus-years on, and dad is looking to slow down.
Which means I have a decision to make.
Take the shop, or make my own way.
I thought I had it all worked out, until a single-mom with brunette hair, blue eyes, and the cutest son ever needed my help on a freezing, snowy night.
Claudia Wilson
Declan Tennyson was always cute and annoying. My best friend's little brother could always be counted on to be underfoot, or secretly listening to our girl talk.
But the last three years?
He grew into a man without me noticing.
Being a single-mom is harder than I ever expected it to be, and I haven't had time to notice anything.
Not until the night Declan saved us in the snow, and if I'm not careful, he's gonna end up saving me from myself.
AMAZON | APPLE BOOKS | NOOK | KOBO | GOOGLE PLAY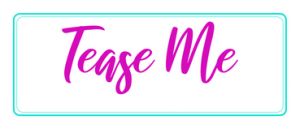 🧡Review🧡
Claudia is a single mother who is trying to balance college and being a single mother to her son Jay with little emotional or financial support. When she finds herself stranded on the side of the road she never expected her best friend's younger brother to come to her rescue or how it would change their relationship.
Declan may be younger than Claudia but he has always known what he wanted and that is a life with her. He is determined to show her that she can count on him to be there for her and her son through all the challenges that life throws at them.
Declan is the perfect mix of sweet and swoony and the chemistry between them is intense as he shows her what love and family really means.
Laramie Briscoe is the USA Today and Wall Street Journal Bestselling Author of over 30 books, with sales of over half a million copies.
Since self-publishing her first book in May of 2013, Laramie has appeared on the Top 100 Bestselling E-books Lists on Apple Books, Amazon Kindle, Kobo, and Barnes & Noble. Her books have been known to make readers laugh and cry. They are guaranteed to be emotional, steamy reads.
When she's not writing alpha males who seriously love their women, she loves spending time with friends, reading, and marathoning shows on Netflix. Married to her high school sweetheart, Laramie lives in Bowling Green, KY with her husband.