JUST MR. LOVE
Mimi Jean Pamfiloff
Release Date: April 14
(NOTE: Reading book 1 isn't required, but this is a series. Fun, new drama in every book!)
From New York Times bestseller Mimi Jean Pamfiloff comes a semi-raunchy Rom-Com with a dash of the impossible and a whole lotta dirty language, Just Mr. Love.
Is he a love machine or a weapon of mass destruction?
My name is Huff, and I used to be a wimpy nerd, but after an unfortunate event, I now have the strength of a hundred men along with other interesting abilities. Even my, eh-hem, man part is pretty special—a recent discovery. "I can't believe it can do that!"
No one knows exactly how this happened, but now I have enemies. Some want to reverse engineer me, and others want me dead.
The only thing keeping me from losing my sh*t is River, the girl I've loved since the second grade. I'd do anything for her. Anything.
But every time we try to move out of the friend zone, something gets in the way. This time, that something is me.
I just might be deadly in bed.
Grab Your Copy!
Amazon: https://www.amazon.com/dp/B0BZ9XN646
Apple: http://books.apple.com/us/book/id6446653131
B&N: https://www.barnesandnoble.com/w/books/1143246464
❤️Review❤️
The quiet life that Huff has been leading takes an abrupt U-turn and he now finds himself encased in a body most men would envy with powers that others want. In order to protect those he cares about he finds himself distanced from River, the woman who has always owned his heart.
As the story unfolds, he is conflicted as he tries to determine who is friend and who is foe and the answer isn't as clear as he thought. He is also struggling between the love he has for River and the predicaments he continually finds himself in.
This is such a fun story with an unlikely hero that is filled with surprises and keeps you guessing as just when you think you know where the story is going, think again.
Meet Mimi Jean Pamfiloff: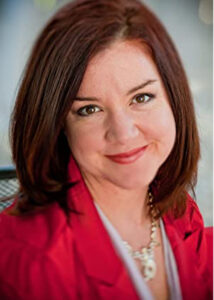 MIMI JEAN PAMFILOFF is a New York Times bestselling author who writes insane plot twists that will have you burning through the pages. Whether it's Romance, Suspense/Thriller, or Fantasy, there are always big heroes to root for, smart and resourceful heroines, and a ton of heart pumping excitement in every story.
Mimi lives with her extremely patient husband ("Be right there! Just one more page, honey!"), two pirates-in-training (their boys), and their three spunky dragons (really, just very tiny dogs with big attitudes) Snowy, Mini, and Mack, in the vampire-unfriendly state of Arizona.
Keep up with Mimi Jean Pamfiloff and subscribe to her newsletter: https://bit.ly/3mo5TLI
To learn more about Mimi Jean Pamfiloff & her books, visit here!
Connect with Mimi Jean Pamfiloff:
https://www.facebook.com/MimiJeanPamfiloff
https://www.instagram.com/mimijeanpamfiloff
Hosted By: