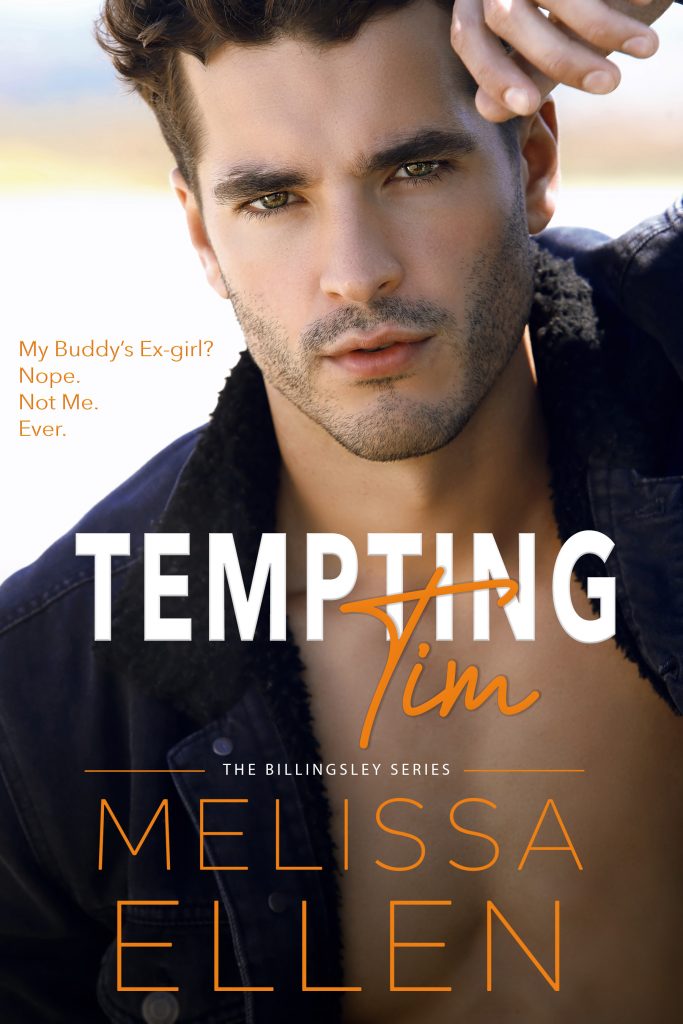 Tempting Tim by Melissa Ellen is now live!!
I never wanted the limelight. The only thing I wanted was Conley Logan.
When words failed to express my feelings for Conley, I relied on music instead. But our love song ended before it even began, when I hadn't told her how I'd truly felt. As a result of it, I watched Conley leave hand-in-hand with my bandmate instead of me.
Not wanting the fight that would break up the band, I made a choice. I lived with it every day, knowing it was nobody's fault but my own. I've moved on. I'm content with my small town life of running a bar. But now Conley is back, forcing me to face the music.
From the way I'm tempted to make her mine still, it's as if nothing has changed – but until she tells me why she's back, I'm not sure I can trust what's growing between us. 
The only thing that has changed: I'm not letting her get away this time without a fight.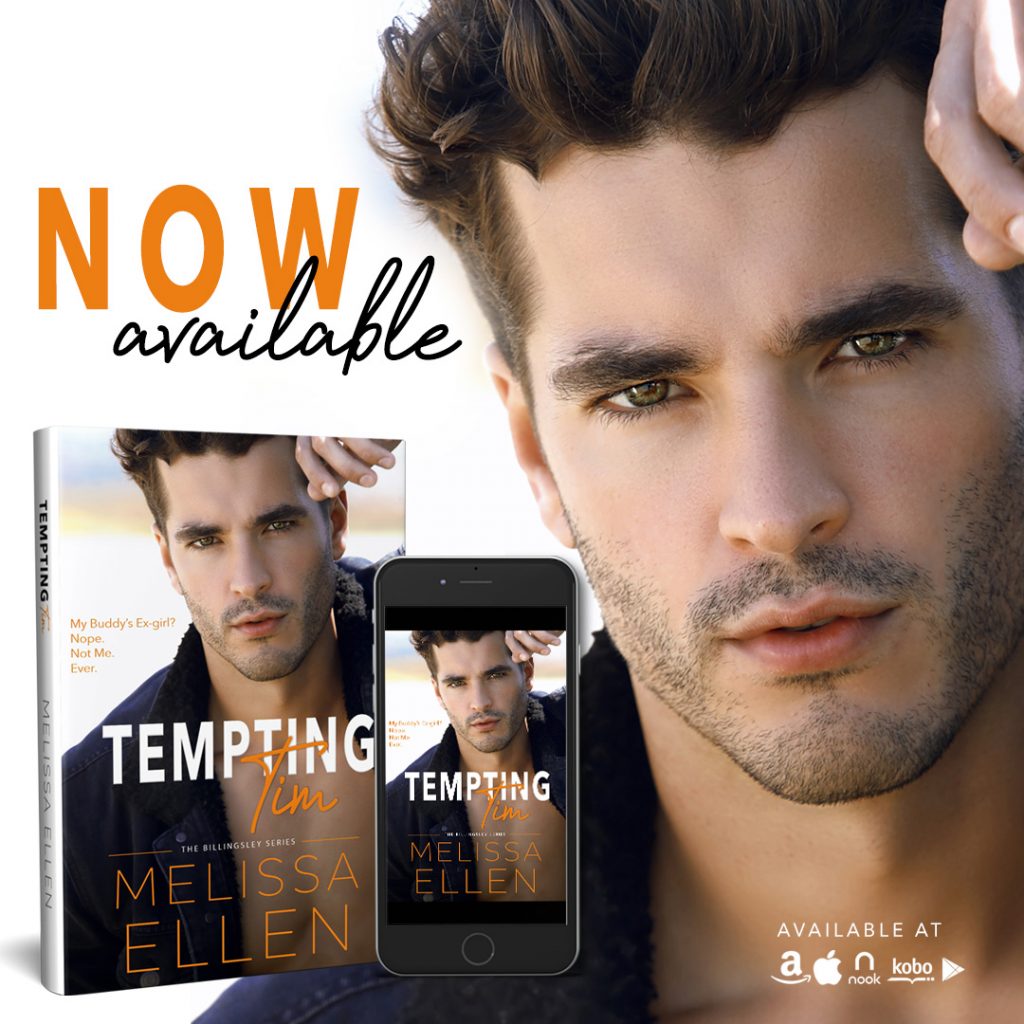 Pre-order today!
Amazon: https://amzn.to/2yEG4Oq
Amazon Worldwide: http://mybook.to/TemptingTimME
Apple Books: http://bit.ly/temptingtimapple
Kobo: https://bit.ly/temptingtimkobo
Nook: https://bit.ly/temptingtimnook
Google Play: https://bit.ly/temptingtimgp
GoodReads: http://bit.ly/TemptingTim
About Melissa Ellen:
I'm an indie author that focuses on contemporary romance with a little bit of everything: humor, angst and sometimes suspense. I went from designing buildings to crafting stories.
I grew up as a bookworm, reading anything and everything and still try to read at least a book a week. I've always had an active imagination. Luckily, I now have time to put it to excellent use into stories that are constantly swarming around in my head.
When I'm not writing, you can find me relaxing on my porch with my husband and son or tackling my latest DIY project.
Connect with Melissa:
Bookbub: https://www.bookbub.com/authors/melissa-ellen
Facebook: https://www.facebook.com/melissaellenwrites/
Goodreads: https://bit.ly/2ws0wvI
Instagram: https://www.instagram.com/authormelissaellen/
Pinterest: https://bit.ly/2LnIEg5
Newsletter: https://www.melissaellenwrites.com/vip-readers
Reader Group: https://www.facebook.com/groups/1170356566409491/
Website: https://www.melissaellenwrites.com/
Twitter: https://twitter.com/authormelissael
Review
Tim and Conley had been friends for as long as he can remember, and his feelings have escalated into love but she has developed feelings for a member of his band. All he wants is Conley's happiness, so he decides to take a step back both for her and the band.
Years later Tim has left the band and owns a pub in their hometown. Conley has also realized that her life isn't turning out the way she hoped so she has returned to her roots to decide which direction she wants her future to take.
As they spend time together will they be able to work through the misunderstandings of their past and have a second chance or is Tim destined for a broken heart for the second time?
The interactions between Tim and Conley were both humorous and hot and they are a perfect example of how somethings are meant to be.