💜 ℕ𝔼𝕎 ℂ𝕆𝕍𝔼ℝ𝕊 & 𝔽ℝ𝔼𝔼𝔹𝕀𝔼 𝔸𝕃𝔼ℝ𝕋 💜
𝘾𝙝𝙚𝙘𝙠 𝙤𝙪𝙩 𝙩𝙝𝙚 𝘼𝙈𝘼𝙕𝙄𝙉𝙂 𝙣𝙚𝙬 𝙘𝙤𝙫𝙚𝙧𝙨 𝙛𝙤𝙧 𝙩𝙝𝙚 𝙃𝙀𝘼𝙍𝙏𝘼𝘾𝙃𝙀 𝘿𝙐𝙀𝙏 𝙗𝙮 𝙅𝙖𝙮 𝙈𝙘𝙇𝙚𝙖𝙣! 𝙄𝙣 𝙖𝙙𝙙𝙞𝙩𝙞𝙤𝙣 𝙩𝙤 𝙩𝙝𝙚 𝙣𝙚𝙬 𝙘𝙤𝙫𝙚𝙧𝙨, 𝙁𝙄𝙍𝙎𝙏 𝘼𝙉𝘿 𝙁𝙊𝙍𝙀𝙑𝙀𝙍 𝙞𝙨 #𝙁𝙍𝙀𝙀 𝙛𝙤𝙧 𝙖 𝙡𝙞𝙢𝙞𝙩𝙚𝙙 𝙩𝙞𝙢𝙚!
𝙃𝙚𝙖𝙧𝙩𝙖𝙘𝙝𝙚 𝙖𝙣𝙙 𝙃𝙤𝙥𝙚 (𝘽𝙤𝙤𝙠 1)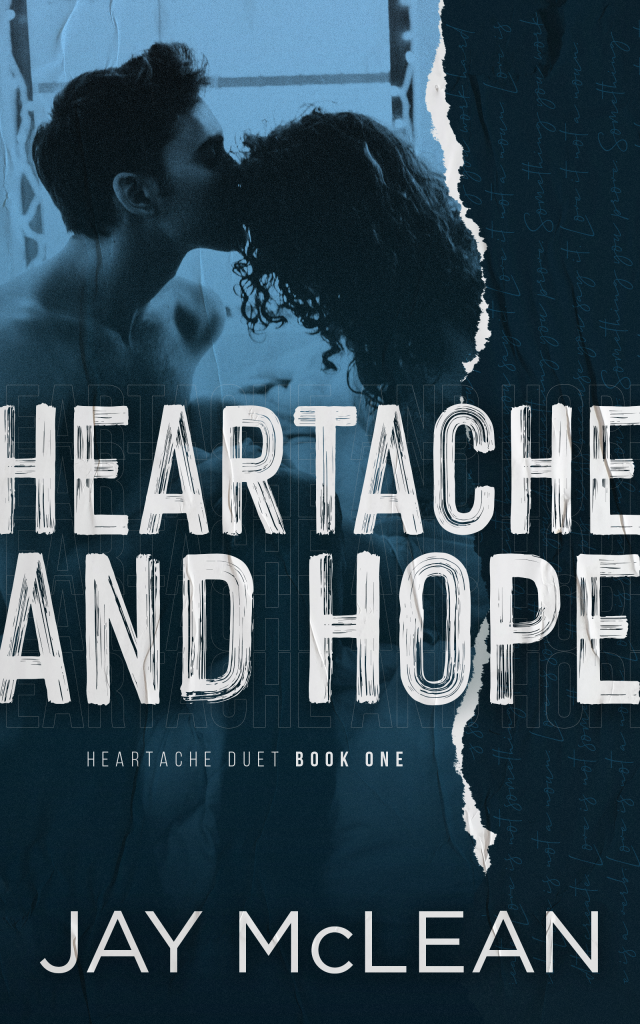 BLURB
Ava Diaz needs saving.
She just doesn't know it yet.
Just like she doesn't know a thing about the boy she sits next to on the first day of senior year.
He thinks she's a brat.
She thinks he's entitled.
Maybe first impressions don't always last…
Because Connor Ledger's about to save her.
He just doesn't know why.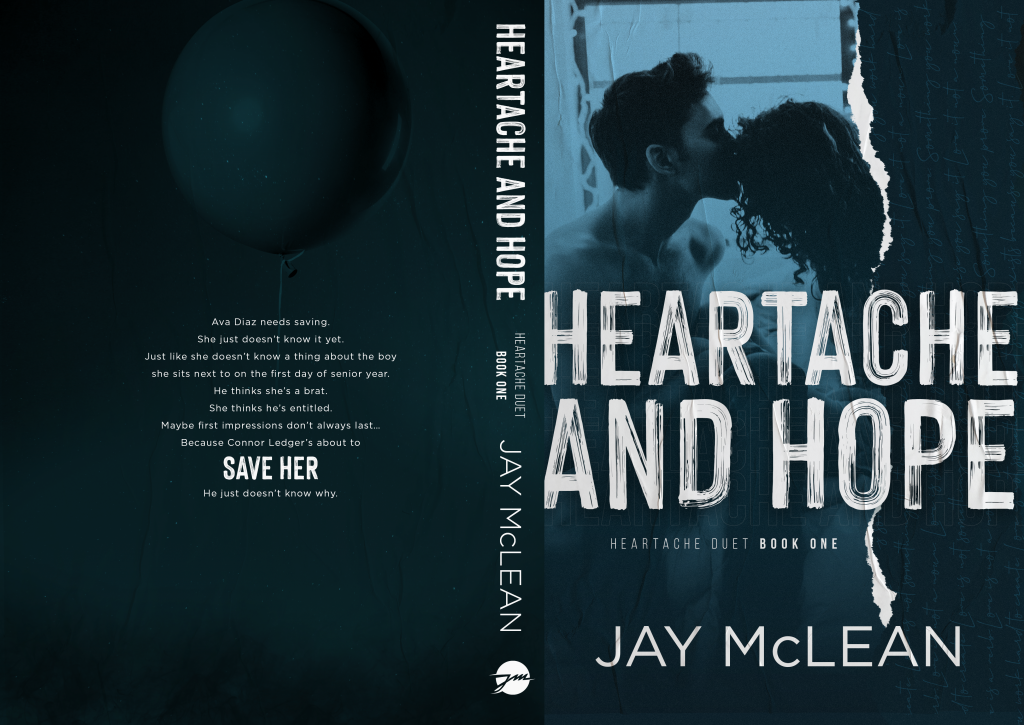 𝙁𝙞𝙧𝙨𝙩 𝙖𝙣𝙙 𝙁𝙤𝙧𝙚𝙫𝙚𝙧 (𝘽𝙤𝙤𝙠 2)
BLURB
There are no more goodnight kisses.
No knocks on windows.
No lengthy text messages.
No late-night phone calls.
And no game day balloons. 
There's just Connor.
And Ava.
Existing in a world filled with nothing but heartache.
While searching the darkness for glimmers of hope.
Because with hope, comes magic.
And magic is forever.
**𝙁𝙞𝙧𝙨𝙩 𝙖𝙣𝙙 𝙁𝙤𝙧𝙚𝙫𝙚𝙧 𝙞𝙨 𝙩𝙝𝙚 𝙨𝙚𝙘𝙤𝙣𝙙 𝙗𝙤𝙤𝙠 𝙞𝙣 𝙩𝙝𝙚 𝙃𝙚𝙖𝙧𝙩𝙖𝙘𝙝𝙚 𝘿𝙪𝙚𝙩, 𝙖𝙣𝙙 𝙢𝙪𝙨𝙩 𝙗𝙚 𝙧𝙚𝙖𝙙 𝙖𝙛𝙩𝙚𝙧 𝙃𝙚𝙖𝙧𝙩𝙖𝙘𝙝𝙚 𝙖𝙣𝙙 𝙃𝙤𝙥𝙚.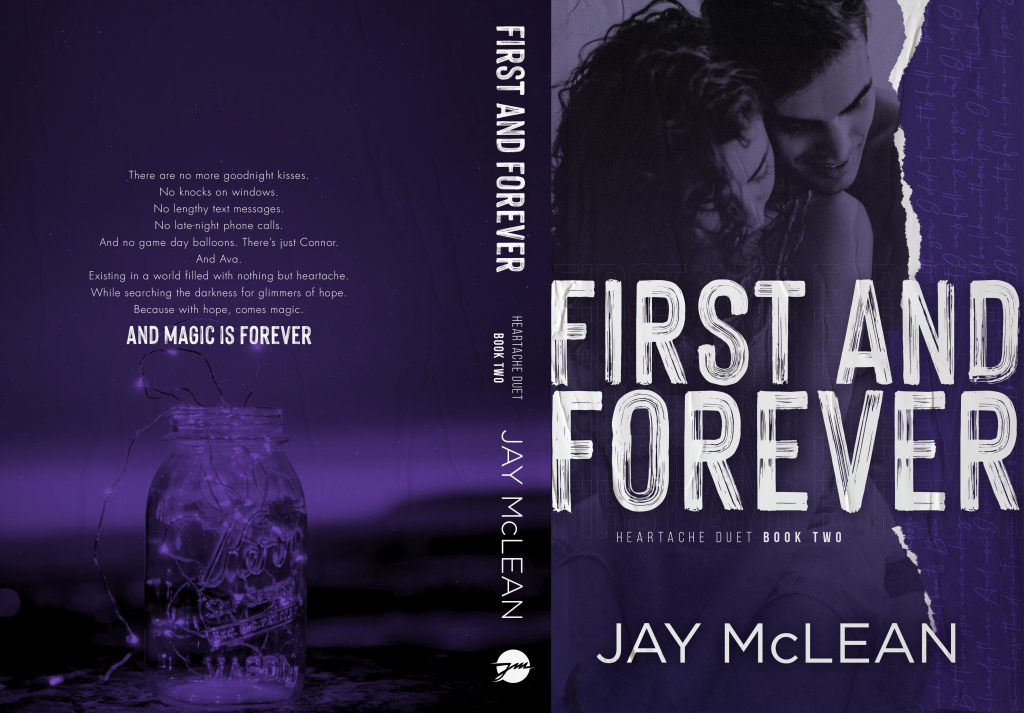 Cover designer: Mary with Books and Moods
PURCHASE LINKS
Heartache and Hope (Book 1), FREE for a limited time!
Kindle Unlimited >> https://amzn.to/2YVyDfU
Print >> https://amzn.to/34SN0W3
First and Forever (Book 2)
Kindle Unlimited >> https://amzn.to/2Gm4nEF
Print >> https://amzn.to/32M9gy1
Add the duet to your Goodreads TBR >> http://bit.ly/HD_GR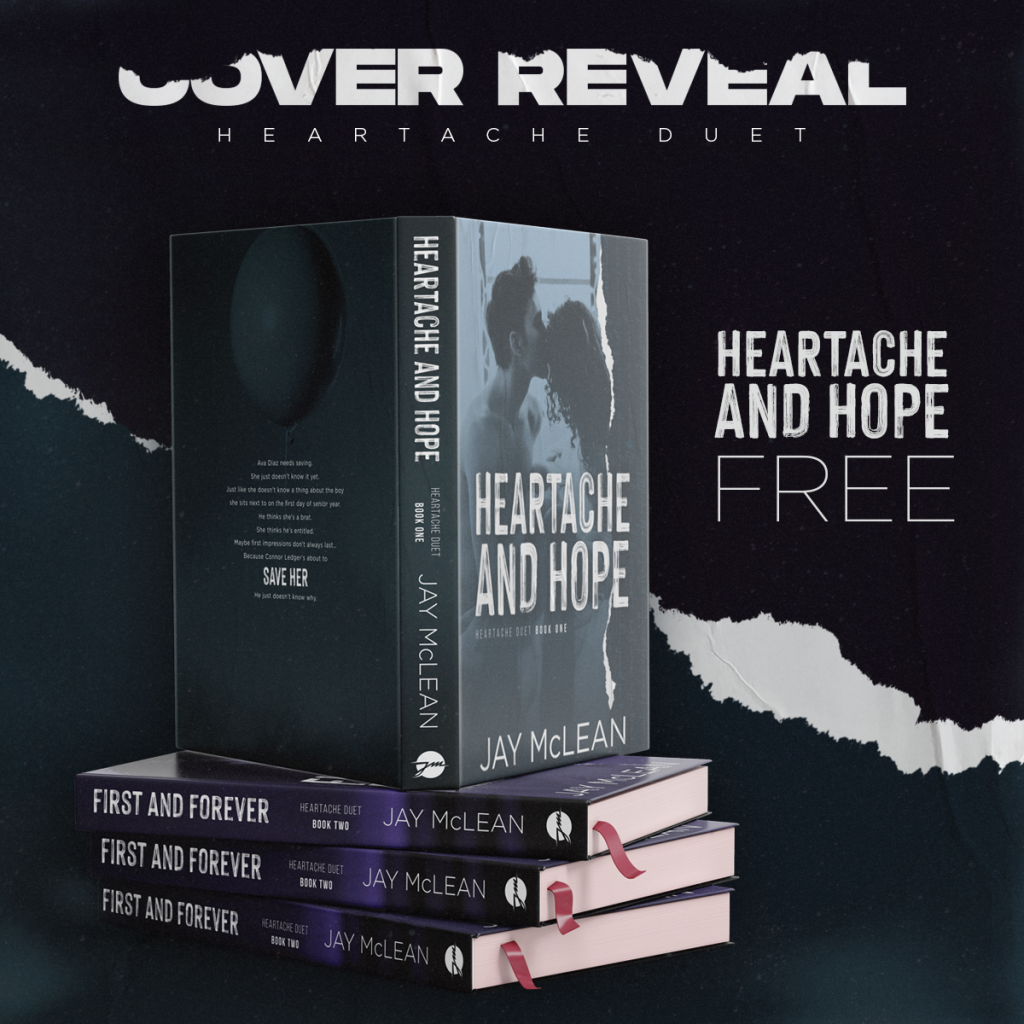 GIVEAWAY
To celebrate the release of Leo, Jay McLean is giving away a $50 Amazon Gift Card! Stop by her Facebook page to enter!
https://www.facebook.com/jaymcleanauthor
TEASERS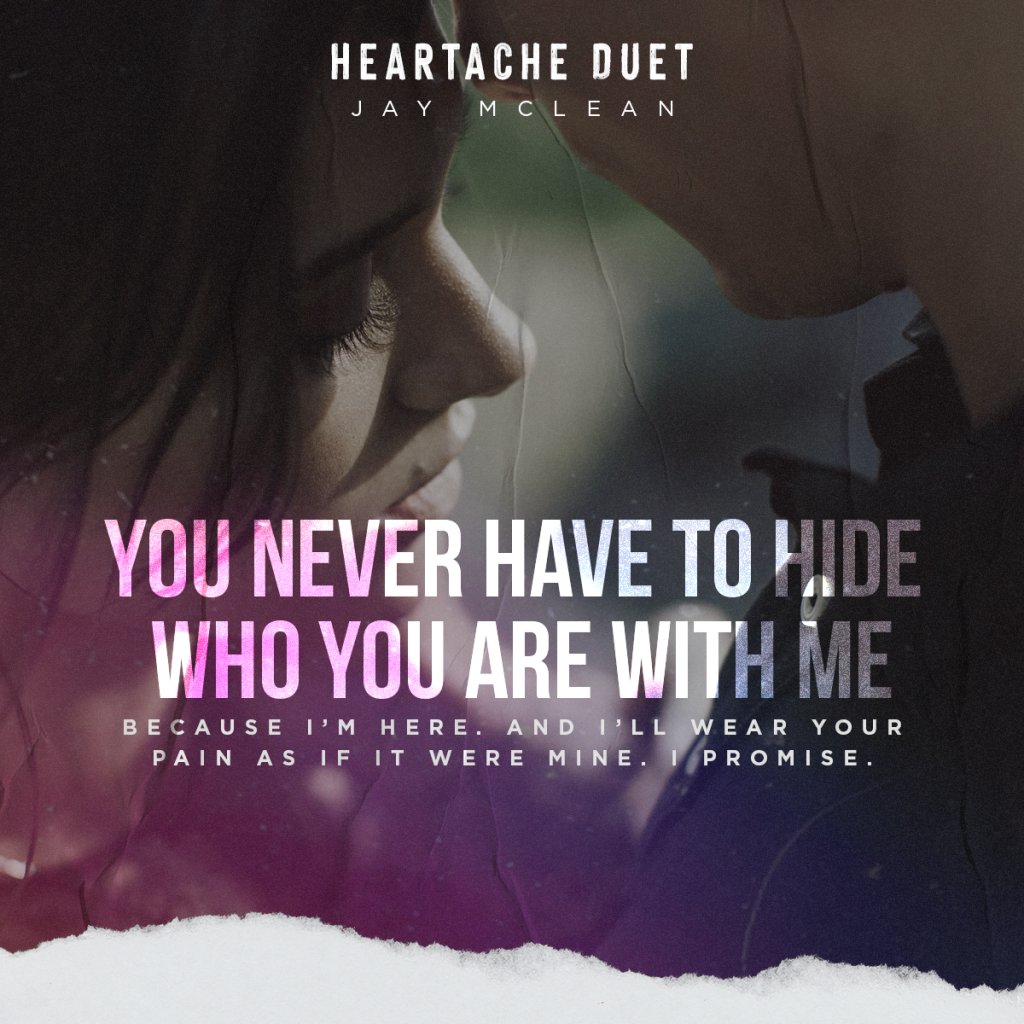 💜

Review

💜
Ava may only be a teenager but with the obstacles that life has thrown at her it has forced her to grow up and mature before she should have to. She is caring, compassionate and when it comes to those she loves no sacrifice is too big. She doesn't have the time or energy for the fun and social aspects of school but when Connor comes into her life he isn't about to just let her push him away.
Connor is a talented basketball player who is destined for a professional career. The expectations placed on him are high and he doesn't want to disappoint those he loves so he can't afford to be distracted by anything but there is something about Ava that calls to him and walking away is no longer an option.
They both carry the weight of the world on their shoulders and in each other they find a way to lighten the load, but it brings complications as well. This story takes us on an emotional journey that is both heartbreaking and inspiring that leaves us wondering what the future holds for this couple.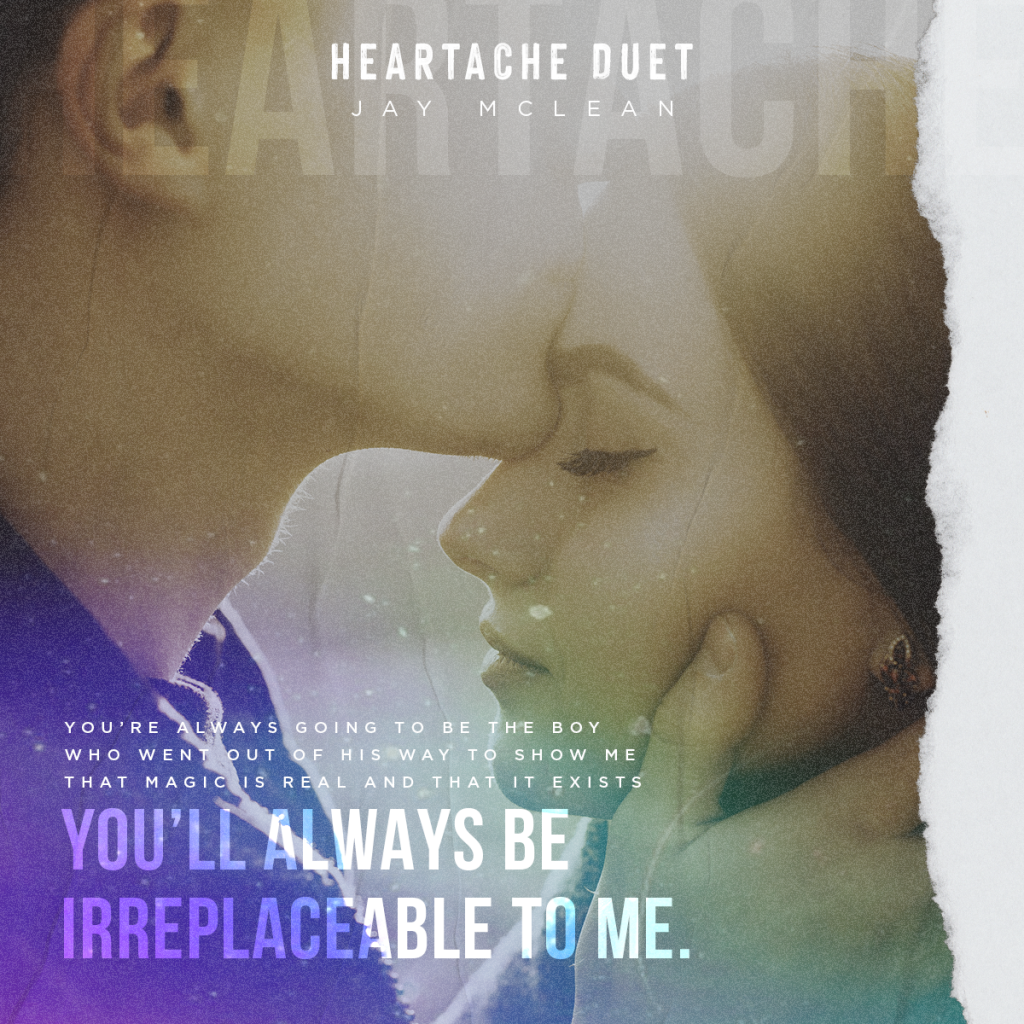 ABOUT THE AUTHOR

Writer. Reader. Mom. Wife. Master of awkward Sarcasm.
Jay McLean is a full-time reader, writer of New Adult and Young Adult romance, and skilled procrastinator. When she's not doing any of those things, she can be found running after her three boys, investing way too much time on True Crime Documentaries and binge-watching reality TV.
She writes what she loves to read, which are books that can make her laugh, make her hurt and make her feel.
Jay lives in the suburbs of Melbourne, Australia, in her dream home where music is loud and laughter is louder.
AUTHOR LINKS
Facebook | Fan Group | Web | Twitter | Instagram | Newsletter | Books