🔥🔥 HOT NEW RELEASE 🔥🔥⠀⠀⠀⠀⠀⠀
Bad Choices & Heartaches by Casey Diam is LIVE! Don't miss this standalone new adult sports romance with all the feels. #One-click today!!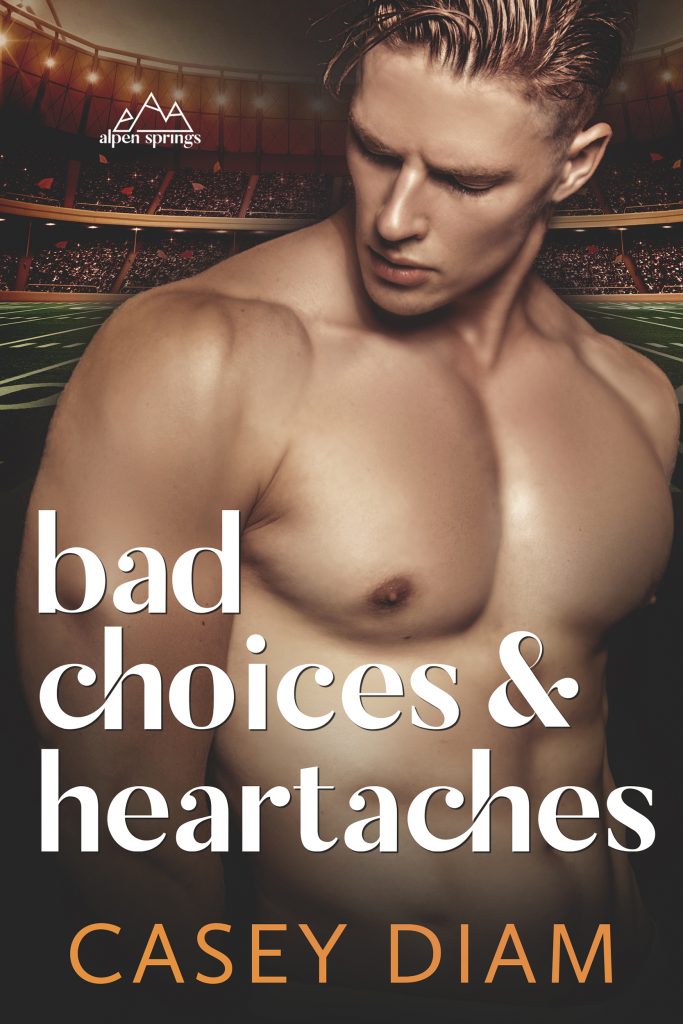 BLURB
Ryker Stanley was a stunning specimen of a human, a creation that was aesthetically flawless. He is also a jerk.
I know he hasn't always been this way—after all, we were once best friends, but when our friendship ended, I watched from the sidelines as he made a series of bad choices, and left dozens of broken hearts in his wake.
He has the looks, the charm, the girls, and as an elite football player, he's heading off to college months earlier than anyone expected. I need to stay in Alpen Springs, to continue to train for the Olympics.
My timing might not be perfect, but I need to fix things with us, and if the fire in his eyes is any indication, nothing, including our clothes, will be immune to its heat.
I don't stand a chance of resisting.
Conflicting goals and distance be damned . . . I am about to entrust my heart to my ex-best friend who is known for breaking them.
PURCHASE LINKS
Amazon Universal: getbook.at/BCAH-amazon-INTL
Universal All Platforms: https://books2read.com/u/bxnlzk
Apple: https://apple.co/2ZNZjjs
Kobo: https://bit.ly/39drZFM
Nook: https://bit.ly/3fQoRlz
Google Play: https://bit.ly/2E25lVb
GIVEAWAY:
To celebrate the release of Bad Choices & Heartaches, Casey Diam has a paperback and some swag to giveaway. Head to her Instagram or Facebook page to enter!
Instagram: https://bit.ly/2XTehTY
Facebook: https://goo.gl/GXQ5Y2
TEASERS
Review
Now that high school will soon be part of her past Gabby is focused on her dream of competing in the Winter Olympics. The only regret she has is the loss of her best friend Ryker so before he leaves town to pursue his dreams, she wants to not only explain the past but see if she can repair their relationship.
When Ryker found out that the family, he knew was nothing but a lie it led to some self-destructive behavior. He is not only poised to be a college football star, but he is poised to play professionally as well. Having Gabby back in his life is everything he wanted and more and when they realize that they are destined to be more than friends will they be able to handle the surprises that life keeps throwing at them?
Although Gabby and Ryker had very different plans for the future there was no denying that they are perfect for each other and they are so much stronger together than apart.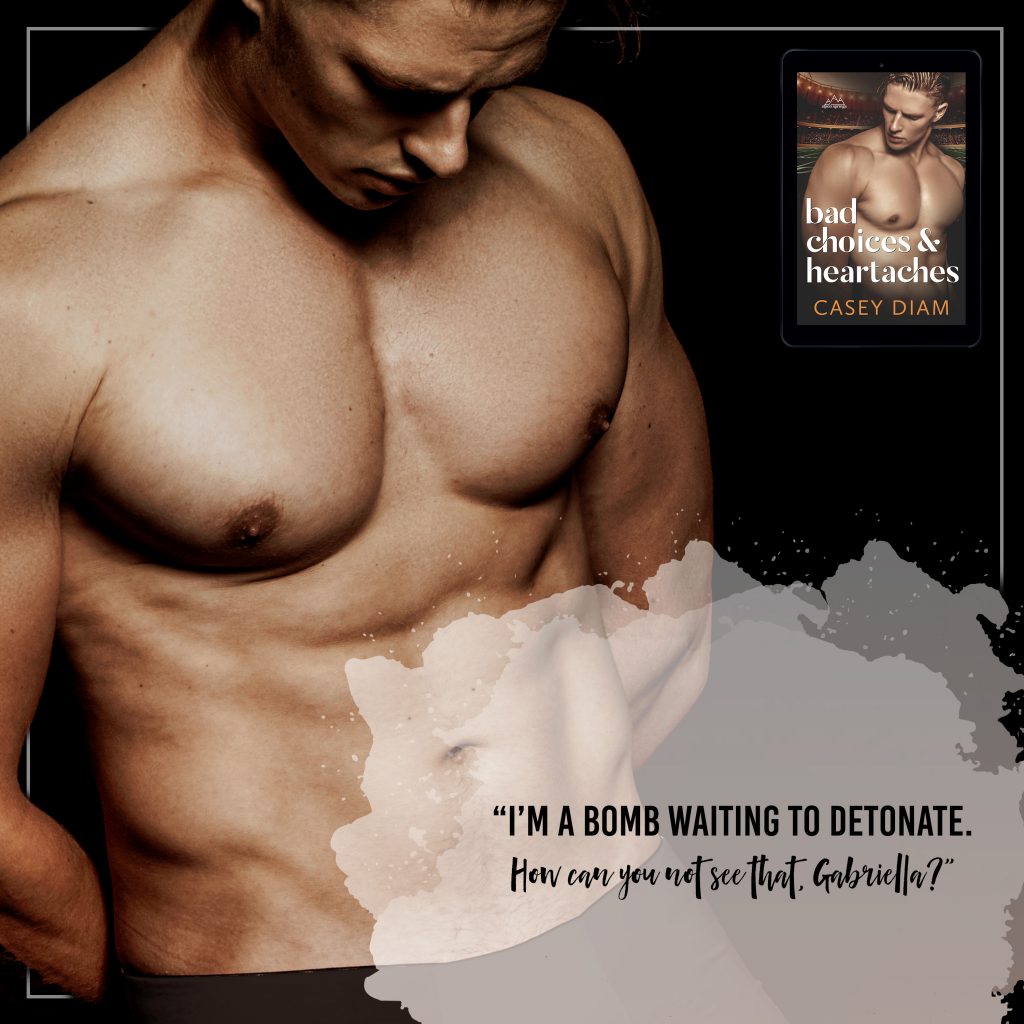 ABOUT THE AUTHOR
A few years ago, Casey rediscovered her passion for writing and hasn't stopped writing since. She writes sexy, funny, sweet, and emotional stories that are a bit more in depth, but so much fun to read.
Casey is an Army Veteran who loves to travel. She was born and raised in Jamaica, and apart from reading and writing, she loves to snowboard.
AUTHOR LINKS
Goodreads: https://goo.gl/8jos8Y
Instagram: https://bit.ly/2XTehTY
Website: https://www.caseydiam.com
Facebook: https://goo.gl/GXQ5Y2
Bookbub: https://goo.gl/s378ne
Newsletter: http://bit.ly/CaseyDiamNL