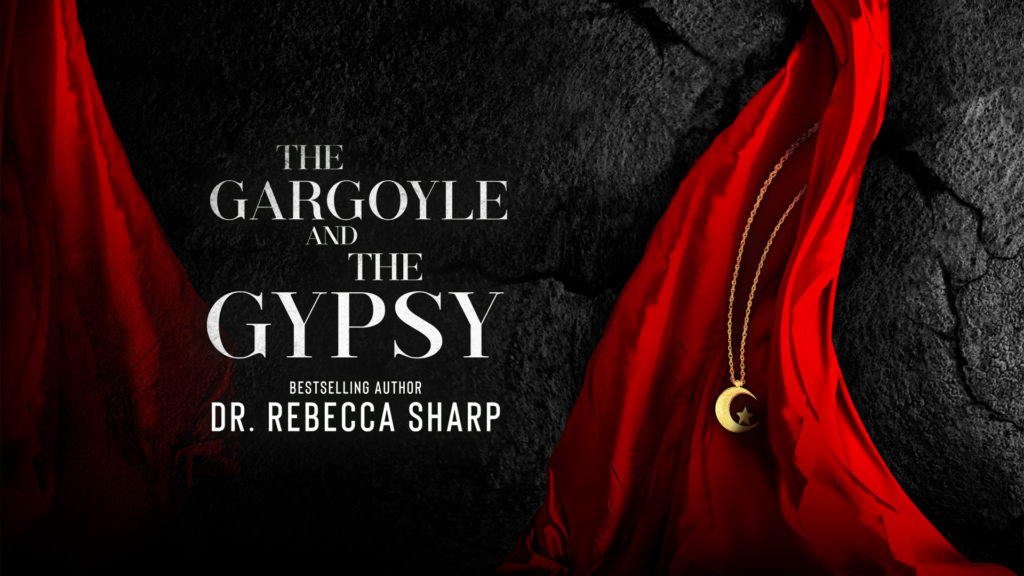 🔮 𝐇𝐎𝐓 𝐍𝐄𝐖 𝐑𝐄𝐋𝐄𝐀𝐒𝐄 🔮
𝗧𝗵𝗲 𝗚𝗮𝗿𝗴𝗼𝘆𝗹𝗲 𝗮𝗻𝗱 𝗧𝗵𝗲 𝗚𝘆𝗽𝘀𝘆, 𝗯𝗼𝗼𝗸 𝗼𝗻𝗲 𝗶𝗻 𝗧𝗵𝗲 𝗦𝗮𝗰𝗿𝗲𝗱 𝗗𝘂𝗲𝘁 𝗯𝘆 𝗗𝗿. 𝗥𝗲𝗯𝗲𝗰𝗰𝗮 𝗦𝗵𝗮𝗿𝗽 𝗶𝘀 𝗟𝗜𝗩𝗘!
#𝟭-𝗰𝗹𝗶𝗰𝗸 𝘁𝗼𝗱𝗮𝘆!
BOOK BLURB
Deformed. Dangerous. Damned.
One night ripped my life away and left me a monster—the scarred gargoyle of a man who lived in the stained-glass shadows of a crumbling cathedral, selling my soul in order to seek vengeance on those who destroyed my life.
Until one day, the chimes I heard weren't from the bell tower of Notre Dame, but from the bejeweled gypsy invading my space.
Though she swears her research is legitimate, her beauty shimmers with secrets. I can't trust glittering eyes that aren't repulsed by me, nor the tempting smile that is laden with lust. I can't trust her.
So, I'll watch and wait… and ignore how her sharp wit and bewitching charm scorch the shackles of my restraint and enchant me into her fire.
I'll uncover the truth before she gets too close. Before she sees the broken man beneath the scarred beast. And before I give into her temptation.
She's a threat to everything I've worked for—a threat to my cathedral and a threat to my revenge.
And, most dangerous of all, a threat to my stone cold heart.
🔮 ADD to GR: https://bit.ly/TheGargoyleAndTheGypsyGR
#1-click Now!
🔮 mybook.to/TheGargoyleAndTheGypsy
TEASERS
Review
Quinton's past has left him wounded both on the inside and the outside. He has created a life for himself within the Notre Dame Cathedral and is focused on his need for vengeance. He isn't about to let anyone break through the walls he has built around himself however Esme is a force of nature he didn't see coming.
Esme is one who chooses to see the good in both situations and others and that includes Quinton. She isn't deterred by his cold and abrupt behavior in fact it only raises her curiosity to know the man behind the persona. There is no denying the chemistry and connection between them but their story and the challenges they must face are only beginning.
Quinton and Esme take us on a ride that is both heartbreaking and inspiring. The characters are compelling and leave us wanting to know what the future holds for them and their epic love.
ABOUT THE AUTHOR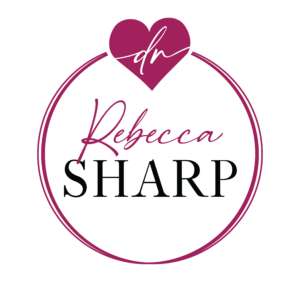 Dr. Rebecca Sharp, while using a pen name, is actually a doctor living in Pennsylvania with her husband – the love of her life.
She enjoys working in her practice with her father as well as letting her creativity run free as an author. Growing up she's always loved a good love story and finally decided to give writing one of her own a go.
After graduating with her doctoral degree, she now enjoys spending that thing called free time traveling with her husband, cooking, and knitting.
AUTHOR LINKS
Facebook | Reader Group | Instagram | Twitter | Mailing List | Goodreads | Amazon | BookBub