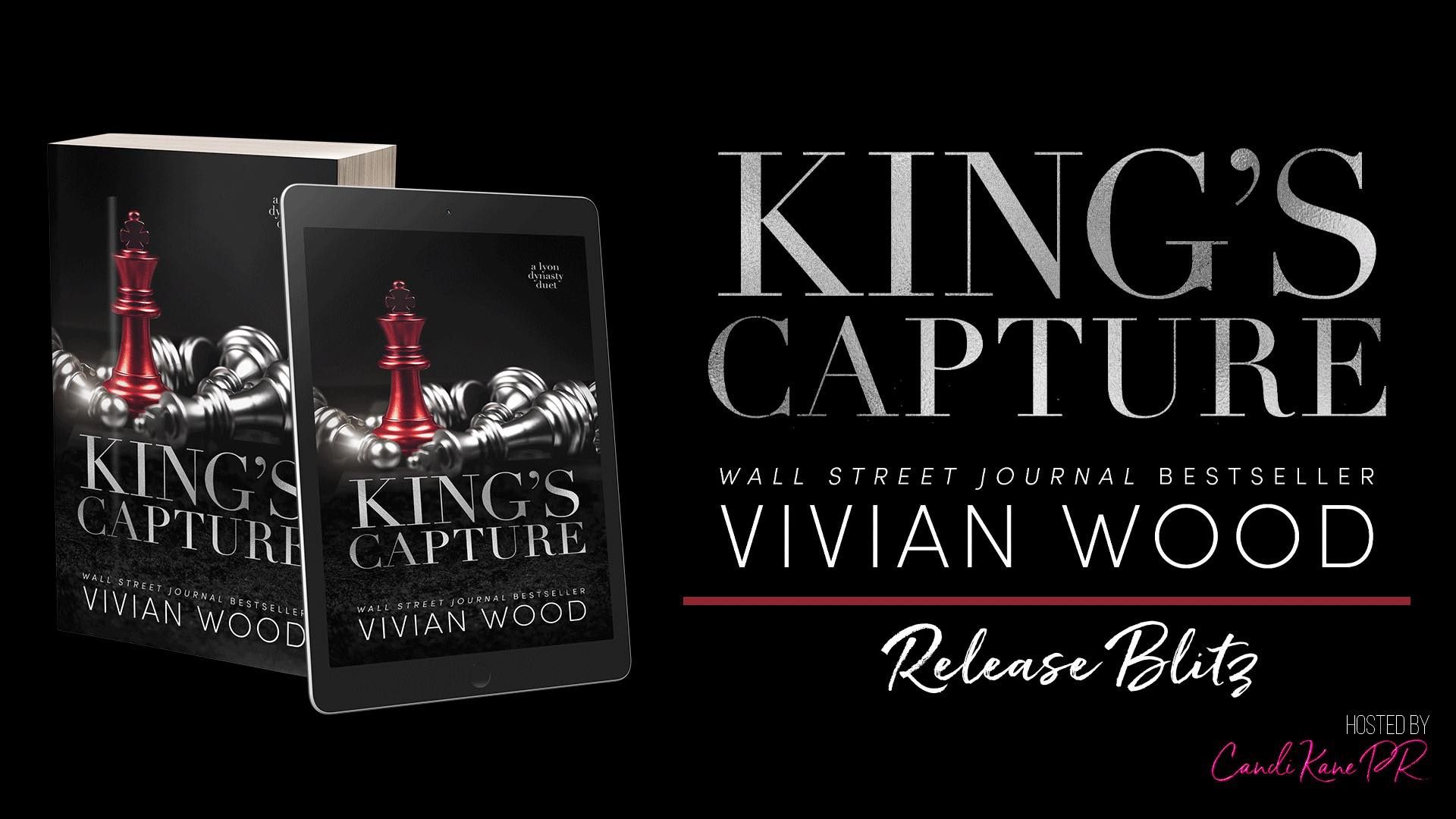 KING'S CAPTURE (Lyon Dynasty World Book 1) by Vivian Wood
Release Date: January 11th
Genre/Tropes: Dark Romance/Captive Romance, Greek mythology retelling, Billionaire Romance
Captive romance
Deranged anti-hero
Damaged heroine
Hate-to-love feels
Greek myth retelling
Obscenely wealthy world
Deadly arms deals
Killer Last Page
AVAILABLE NOW!!!
King's Capture #1
Add to Goodreads:
https://www.goodreads.com/book/show/59468996-king-s-capture
Preorder Queen's Sacrifice #2
https://geni.us/queenssacrifice
Blurb:
Money.
Notoriety.
Violence.
These things go hand in hand with my chosen profession.
My brothers and I are known internationally as lords of war — the most ruthless arms dealers in the world.
Absolutely no one's safe from us… as long as we are making our next million.
And I only need one person in order to make the ultimate sale.
Persephone is a lovely little raven-haired art forger.
Model-good looks.
Innocent hazel eyes.
Curves that would tempt the devil himself.
She's going to make a deal with me.
Even if that deal is made after I kidnap her and threaten her life.
My manner with Penny is brusque, brutal, and demanding.
But her body beckons me like a siren's call.
She's shell shocked and afraid of what I might do to her.
My only fear is that once I touch her, I may not be able to stop…
King's Capture from Wall Street Journal Bestseller Vivian Wood is a dark billionaire retelling of Hades and Persephone. Book one in the King's Capture duet features heart-pounding action, angsty emotional goodness, and steamy scenes guaranteed to keep you up all night until the very last page.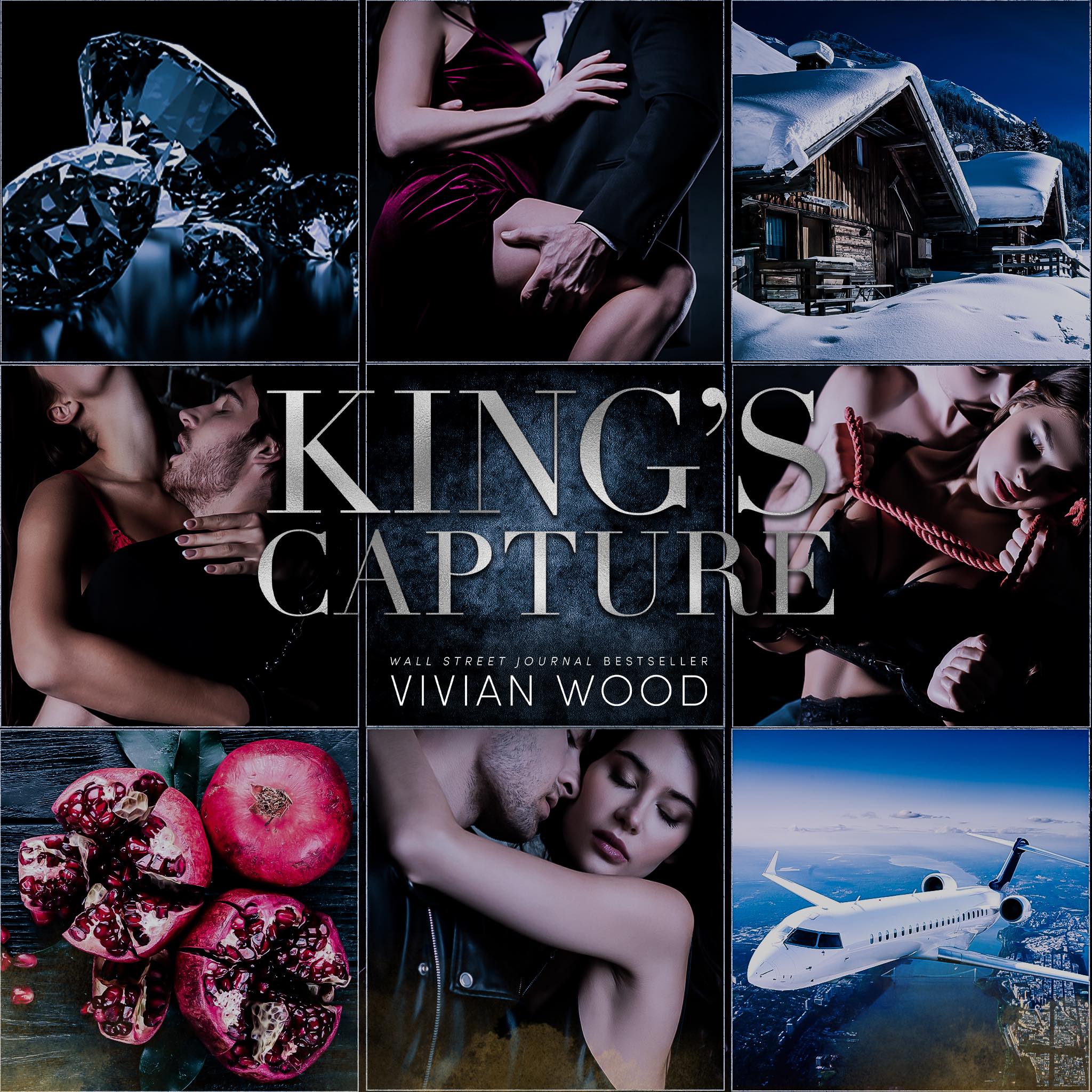 About the Author:
Vivian Wood is a USA Today, Wall Street Journal, and Amazon Top 20 bestselling author. She specializes in writing about damaged billionaires, ruined princesses, mouthy ballerinas, and anti-heroes that are oh so deliciously bad.
Vivian likes to write about troubled, deeply flawed alpha males and the fiery, kick-ass women who bring them to their knees.
Vivian's lasting motto in romance is a quote from a favorite song: "Soulmates never die."
Connect w/Vivian:
Facebook: https://bit.ly/2C3eZGy
Amazon: https://amzn.to/2OXb4im
Instagram: http://bit.ly/2ob66AI
Twitter: https://twitter.com/VivianKWood
Bookbub: https://bit.ly/2OhOpfd
Goodreads: http://bit.ly/2BEMRqB
❤️Review❤️
Hades and his two brothers have created quite a reputation for themselves in the dark and dangerous world of dealing arms and are feared by all except for their nemesis Constantine. They aren't about to have their latest transaction thwarted so Hades decides the best way to avoid that is by kidnapping Persephone and use her specific skills but that also means keeping her alive.

Persephone (Penny) has experienced firsthand what a dangerous man that Constantine is and wants nothing to do with him but that is easier said than done. Being kidnapped by another dangerous man wasn't part of the plan so she may have been prepared for the danger to accelerate but she hadn't expected that the chemistry between them would as well.

Hades and Penny take us on an action-packed adventure as they try to stay one step in front of the man who is after them and leads up to a cliffhanger that leaves us wanting more of this couple and their story.