Emily Saturn's world is spinning out of control. When she isn't working on an impossible lawsuit, she's trying to avoid her soon-to-be ex-husband, Bobby March. But Bobby is determined to prove to Emily that he can be the man she deserves and has a very creative plan to win her back. Fans of Christina Lauren and Sally Thorne will love Escape Girl, a spicy second chance romance.
"The love story itself is stirring and emotional, and Emily and Bobby's second chance feels well-earned."—Publishers Weekly review for Escape Girl
Read Now On Your Favorite Retailers!
Amazon US →https://amzn.to/3rRAMrm
Amazon UK → https://amzn.to/3LmnkUg
iBooks→https://apple.co/3rV3d7R
Kobo → https://bit.ly/3Lsyjvh
Barnes & Noble → https://bit.ly/3xTJ5a0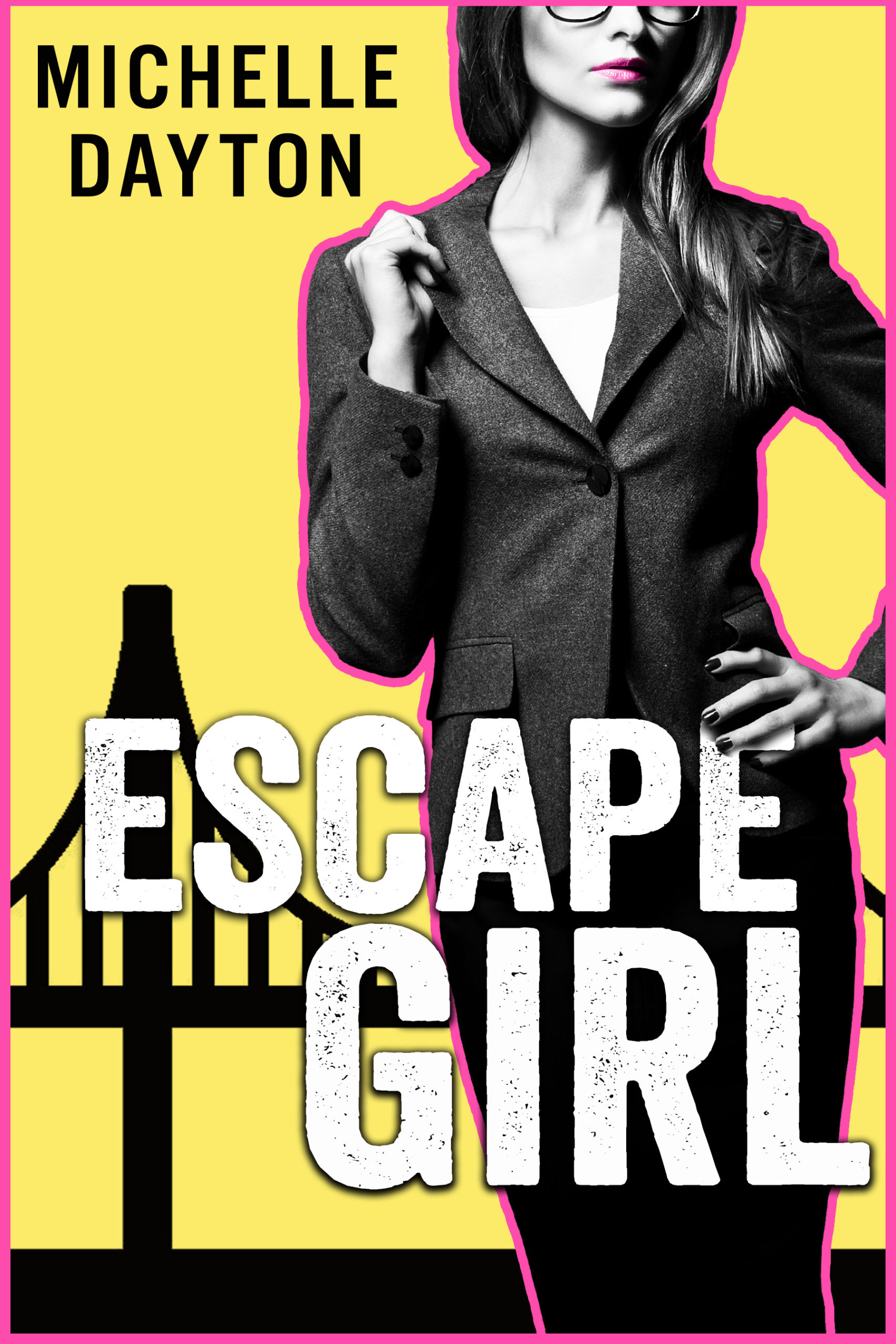 Emily Saturn's world is spinning out of control. An intellectual property lawyer, she's gone rogue from her firm, dealing with a major lawsuit against a predatory software company's CEO pro bono. When she isn't looking for elusive evidence she can use—legally, of course—she's trying to avoid her soon-to-be ex-husband, Bobby March.

After their whirlwind courtship and wedding, Bobby can't pinpoint what went wrong between them. He's been working for months on his new career and personal growth, determined to be the man his wife deserves. Desperate to get her attention, Bobby invites Emily to a series of individually designed virtual escape rooms, each one a moment from their love story. Hopefully, the sexy, romantic trip down memory lane will rekindle their intense connection—and clue him in on how to fix this.

Emily has never been able to resist a puzzle. Or, frankly, Bobby. The more she interacts with her husband online, the more she wants to see him again in person. Which is beyond stupid because Emily knows he's wrong for her. Right?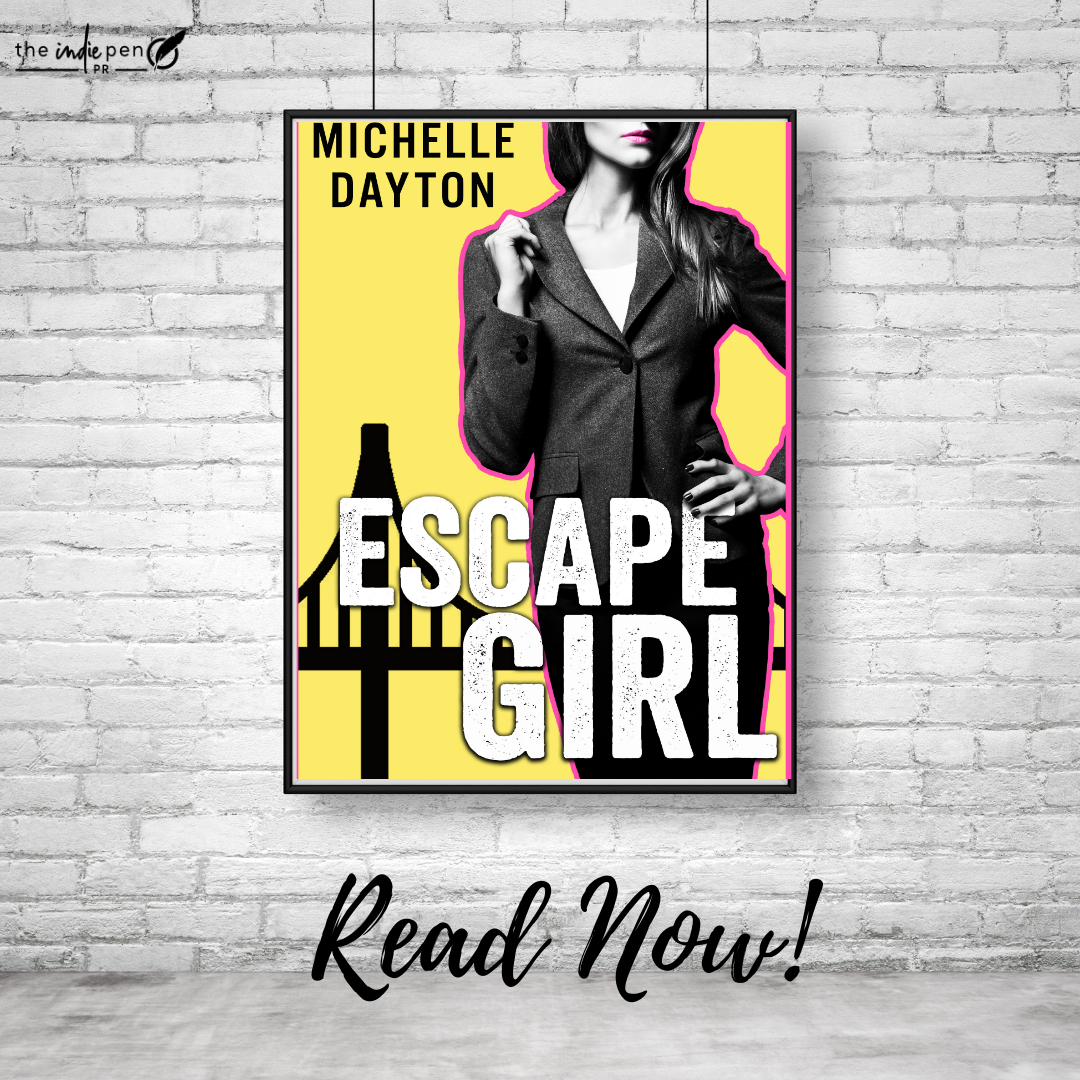 Excerpt
Copyright 2022 Michelle Dayton
The sun was low in the sky by the time he drove me back to my father's house in Pacific Heights. He pulled his Jeep to the side of the road and turned off the ignition. I reached for the door handle. "Hold up!" Bobby said. "I'm a gentleman. I'll walk you to the door."
Grinning like an idiot, I dropped my hands in my lap and watched him jump out of the car and scramble to the passenger side. Anticipation rose like a cloud in my throat. We'd spent the entire day inches from each other without touching. I'd been able to feel his body heat near my skin for hours, but I still didn't know how his hands felt. Or how he smelled. Or much at all about his lips. I mean, I'd memorized their exact shape and the many expressions they made when he laughed or spoke. But I was very interested in how they might move against mine.
I glanced around my father's street and up the sidewalk to the door. If I accepted the job offer I had in San Francisco and moved back here permanently, I'd choose a place in a lively neighborhood instead of this rarified, ultrawealthy corridor. I preferred sidewalk seating at nearby cafés, people walking dogs, apartments with tiny, oft-used patios. But here, on my father's street, it was quiet. The only sounds were that of landscaping and an occasional walkie-talkie blast from a neighbor congresswoman's Secret Service patrol.
My father's next-door neighbor was watering her plants on a spacious second-floor outdoor patio. She had a perfect view of my father's front door, which absolutely sucked.
I wanted a kiss.
Not a peck on the cheek or forehead. Not a lingering handshake. I wanted a kiss to match the singeing heat I felt every time I looked in Bobby's general direction. A kiss that would steal the breath from his lungs. A kiss where I could show him just how wound up he made me today.
Bobby opened my car door, and I resigned myself to a short walk up the sidewalk and a quick goodbye. But to my surprise, he didn't open the car door wide and offer a hand to help me out. Rather, he opened it and then stepped inward, bracing himself with both arms and blocking anyone on the street from seeing into the car. "If I walk you to the door," he said in a low voice, "there's going to be an audience."
My skin started to burn under my cashmere sweater. I wished I was wearing…less. My lips curved up at him as my gaze greedily roamed over his shoulders, neck, and lips. "An audience for what?"
"Our goodbye," he whispered.
💛Review💛
Emily finds herself at a crossroads both personally and professionally. She has recently left her husband and is pursuing a divorce and she has recently taken on a client outside her regular employment who needs her legal skills to prove that her work has been stolen.
Bobby doesn't know why Emily left him and she isn't willing to communicate with him. He comes up with an original plan to win her back by inviting her to escape rooms in the hopes that she will realize that the love they share hasn't diminished and that a second chance could give them both the happiness they deserve.
I enjoyed seeing the past that Emily and Bobby shared as well as their journey to find each other again and the intrigue part of the story certainly keeps you entertained as well.
About Michelle Dayton
There are only three things Michelle Dayton loves more than sexy and suspenseful novels: her family, the city of Chicago, and Mr. Darcy. Michelle dreams of a year of world travel – as long as the trip would include weeks and weeks of beach time. As a bourbon lover and unabashed wine snob, Michelle thinks heaven is discussing a good book over an adult beverage.
Follow: Facebook | Twitter | Website | Goodreads | BookBub | Amazon
This promotional event is brought to you by Indie Pen PR